People from across the world raised an astonishing €1.93m (£1.35m) for the citizens of Greece through a crowdfunding campaign hoping to ease their debt burden.
But because the IndieGoGo campaign failed to reach its €1.6bn target by Tuesday morning's deadline, all that money has to be returned to the 108,000 donors who took part.
However, the crowdfund organiser has launched a new campaign "by the people, for the people" where all funds will go directly to Greece regardless of how much, or how little, is raised.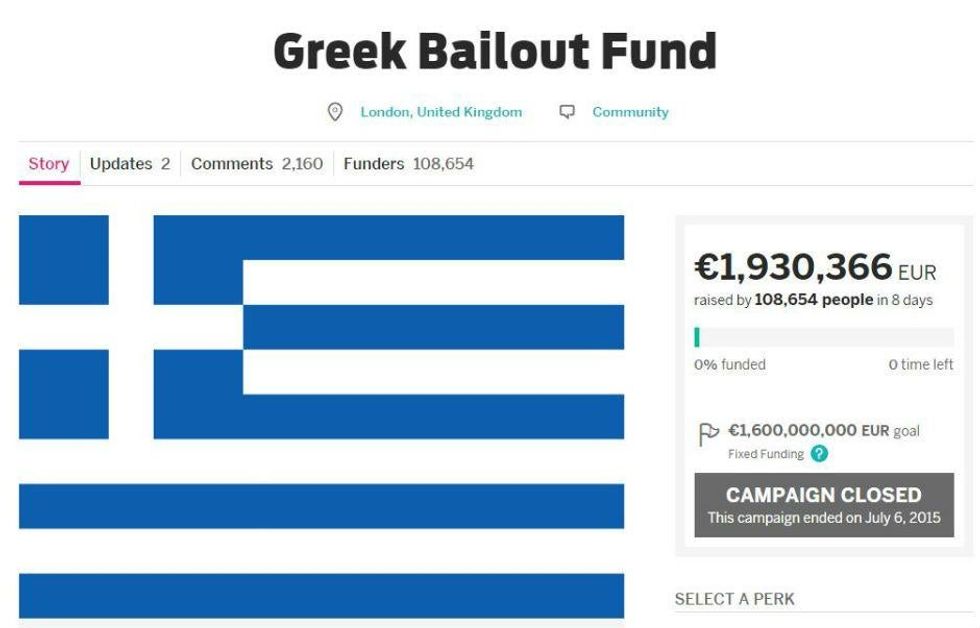 In an email to all those who donated first time around, Thom Feeney explained that he has teamed up with Greek charity network Desmos and hopes people will donate their refunds to the cause.
This is a humanitarian crisis, not just an economic crisis and it's about bloody time someone did something.

The people of Greece still face uncertainty. Greek unemployment stands at 25 per cent, among 16-24 year olds it is an almost unimaginable 50 per cent. Hospitals are running short of medicines and basic supplies, old people's homes are running short of food and fuel.
Feeney's main aim, he explained, is to get as many 16- to 24-year-olds into work as possible to give them "hope", "skills" and "drive forward their economy".
Those who donate will be given different gifts in return, ranging from an Alexis Tsipras postcard (€3) to a holiday in Athens (€5,000).
You can find out more about the campaign and donate here.