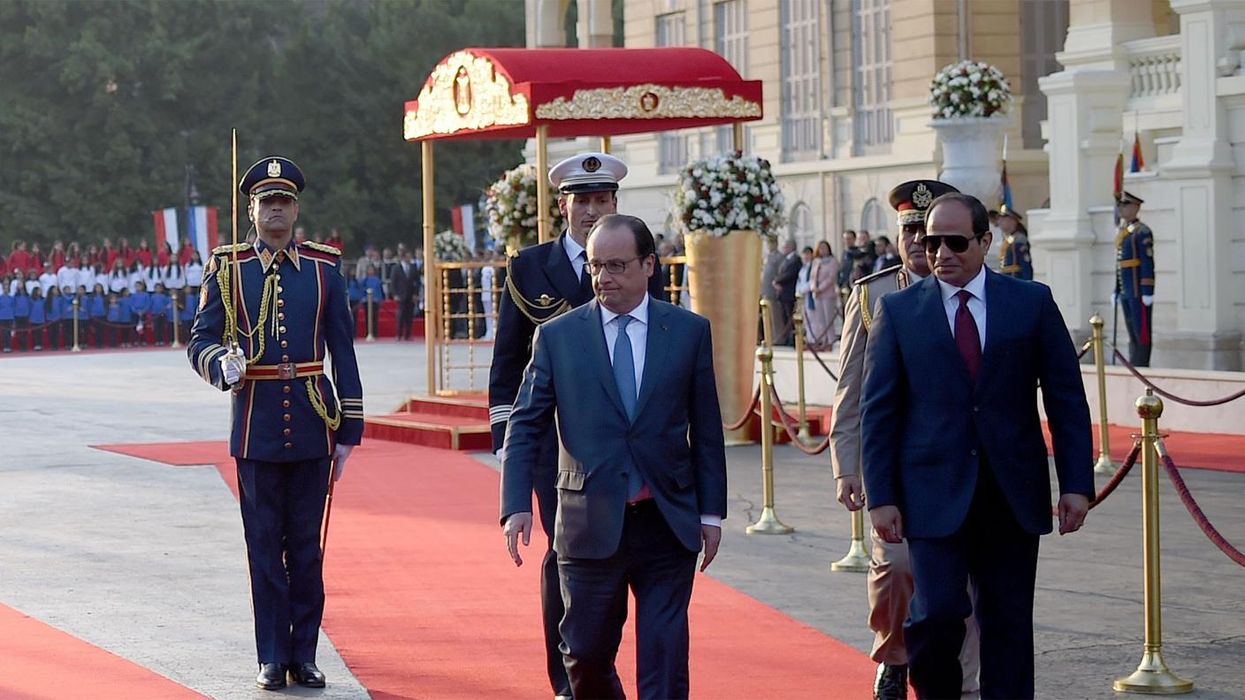 French President Francois Hollande recently visited Egypt for two days to discuss security and economic cooperation.
In Cairo he met his Egyptian counterpart Abdel Fattah al-Sisi and they attended a welcome ceremony at the al-Qubaa presidential palace on Saturday.
Picture: STEPHANE DE SAKUTIN/AFP/Getty Images
The welcome ceremony featured the Egyptian army's orchestra performing the French national anthem, La Marseillaise... or at least attempting to.
The tones that ruptured forth from their trumpets were barely recognisable as the revolutionary song - as you can see by Hollande's determination to retain an unmoving, respectful expression.
They tried, that's the important thing.
It's not the first time a world leader was treated to a fresh take on their country's classic by an Egyptian orchestra - Vladimir Putin was treated to an off-tone rendition of the State Anthem of the Russian Federation last February.
He did not seem all that pleased.