The relationship between the leader of the Front National, Marine Le Pen and her father Jean-Marie Le Pen has deteriorated further after his Doberman reportedly killed one of her pet cats.
The incident, reported in France's L'Express magazine, prompted Ms Le Pen to move out of her family's estate in Saint-Cloud, western Paris.
Ms Le Pen, 46, has steadily been trying to move on FN, founded in 1972 by her father, from its outwardly racist and anti-Semitic past since she took over in 2011, but this has caused tensions between them.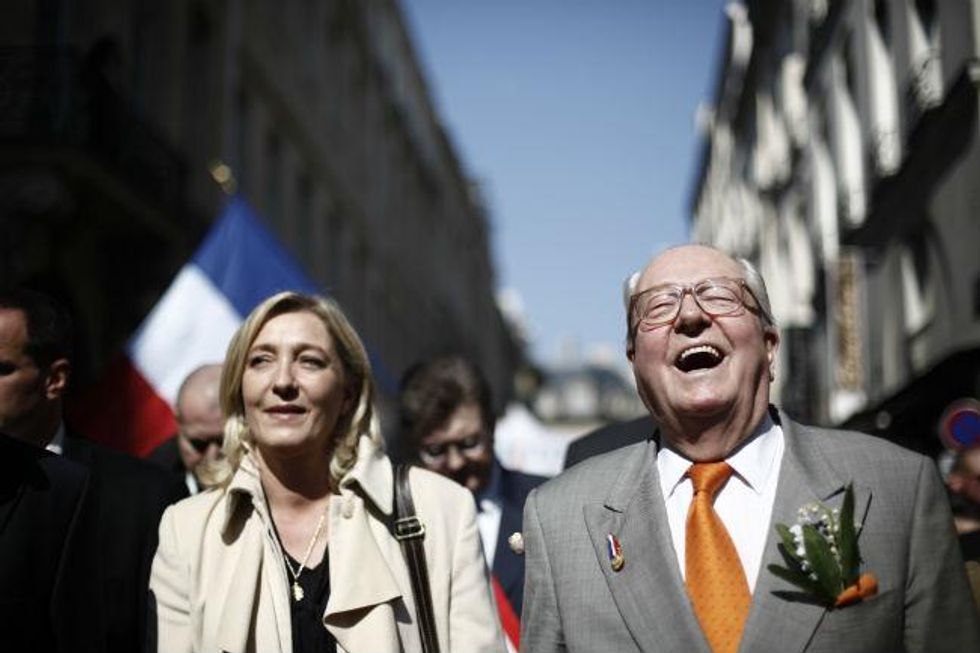 Earlier this year the party came first in France's European elections, winning a quarter of the vote, while this week it won seats in the French Senate for the first time and a shock opinion poll suggested Ms Le Pen is on course to replace Francois Hollande as president in 2017.
Commenting on the fate of Ms Le Pen's Bengal cat, a FN spokesman told the Daily Telegraph: "This is a serious political party. We do not comment on nonsense like that."