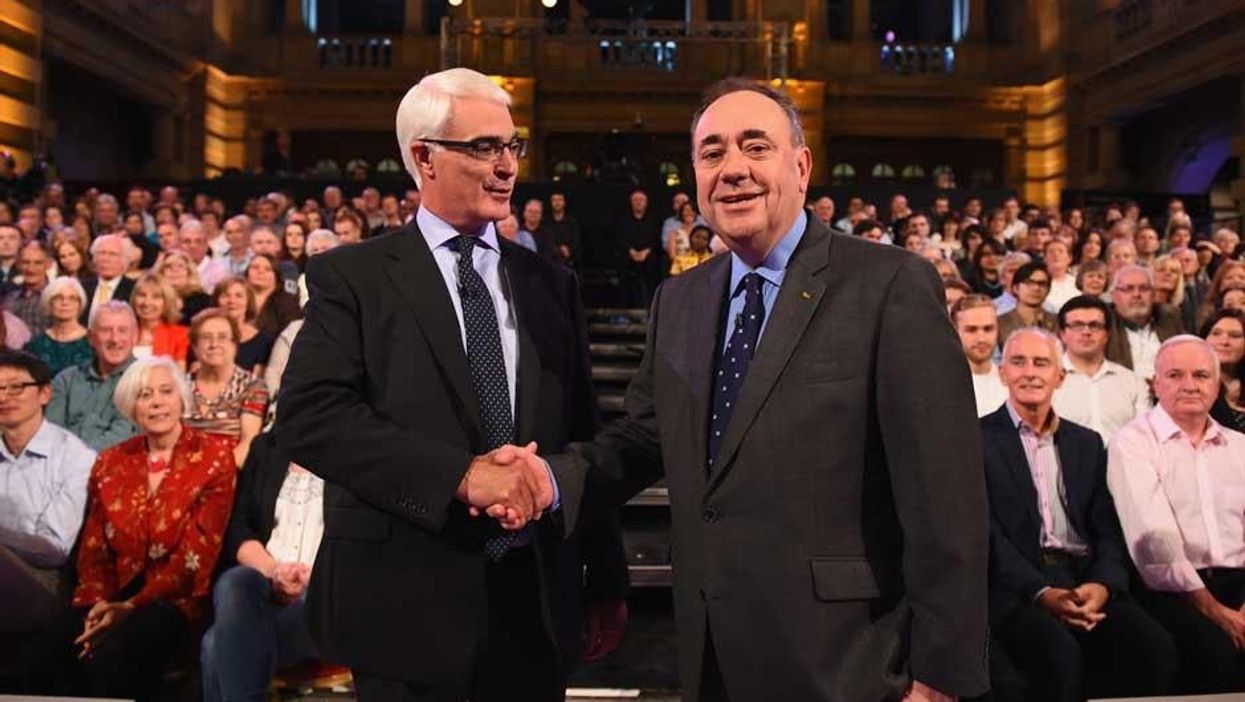 Nick Clegg, David Cameron and Ed Miliband deciding to dash off to Scotland rather than attend PMQs is not the most notable independence referendum related event happening tomorrow.
As well as the influx of party leaders from London in Scotland, Wednesday marks the final debate between Alistair Darling and Alex Salmond ahead of the referendum on 18 September - and it's happening on Mumsnet.
The two leaders will be looking to secure last minute votes during the webchat in the face of incredibly close polls. Mr Salmond may particularly be looking to win over female voters after a Survation poll last month showed women were, on the whole, far more sceptical about independence than men.
Mumsnet have said the debate will be conducted similarly to their typical webchats, a format which tripped up Gordon Brown ahead of the 2010 general election when he refused to disclose what his favourite biscuit was. Mr Brown dodged questions about whether he preferred Bourbons, chocolate digestives, Jaffa Cakes or chocolate chip cookies.
We look forward to Mr Darling and Mr Salmond's answers.
More: How Scottish votes have shaped Britain's politics

More: Scottish independence: Seven things UK MPs are worried about