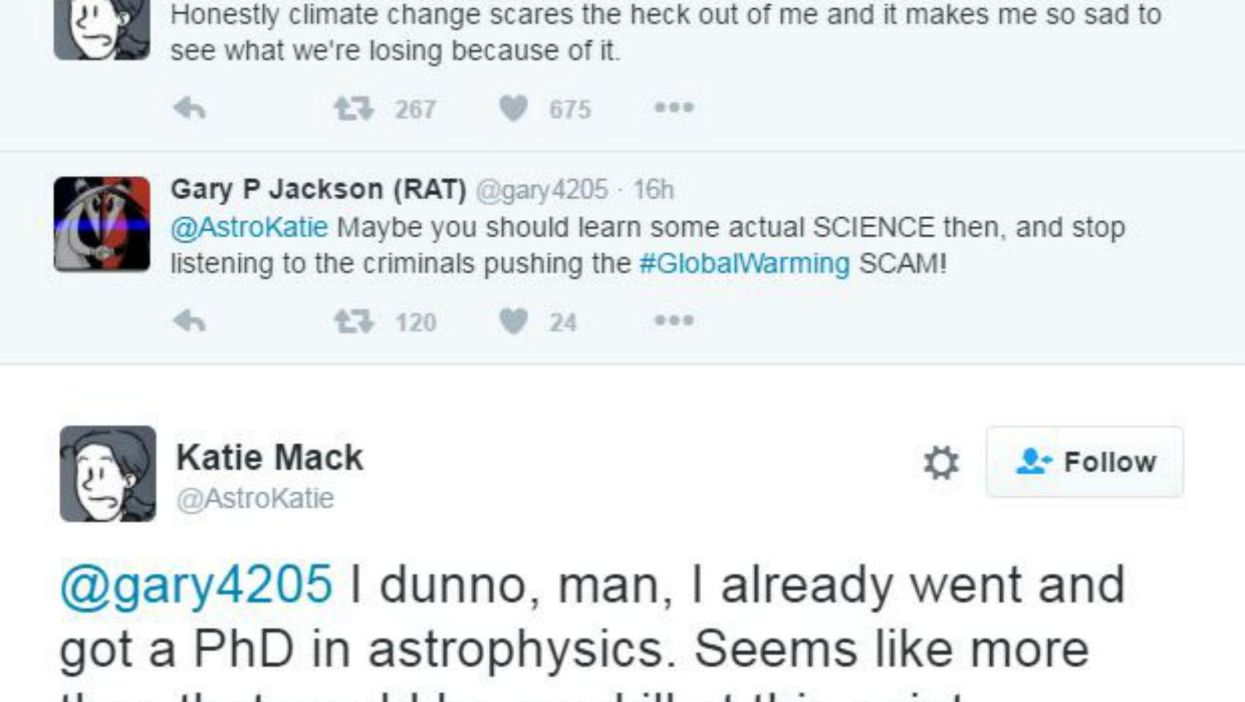 An astrophysicist had the best comeback when a climate change skeptic questioned her credentials.
Dr Catherine J Mack, a theoretical astrophysicist, whose Twitter handle is @AstroKatie, proved that snarky climate change deniers had better back off, right now.
One in particular, 'Gary P Jackson' (or @gary4205) felt the wrath of doctor Mack when he engaged with her on the topic of global warming.
@Gary4205:
Maybe you should learn some actual SCIENCE then, and stop listening to criminals pushing the #GlobalWarming SCAM.
@AstroKatie:
I dunno, man, I already went and got a PhD in astrophysics. Seems like more than that would be overkill at this point
BOOM.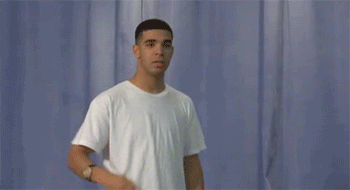 The brilliant exchange was sparked when Mark tweeted about 'Q&A', an Australian current affairs program which was discussing climate change. Mark showed the world not to mess with scientists, especially when it comes to their credentials.