Even after some of the greatest political upheaval in modern British history, some things - like the Labour leadership - may be about to stay exactly the same.
The fallout of Brexit included David Cameron's resignation, a Tory leadership race to succeed him and an apparent civil war within the Labour Party.
Accused of being too left-wing, too inflexible, too anti-European and too backed by radicals, Jeremy Corbyn has really been put through his paces to cling on to his position as Labour leader.
But despite more than 80 per cent of MPs voting for no confidence in him and his shadow cabinet changing twice in seven days following the win for Leave, Corbyn has shown no sign of giving up.
Instead it appears his rebel MPs might be.
According to right-wing broadsheet The Telegraph, rebellious Labour MPs have said a coup to remove Corbyn is "finished."
He's just too popular with Labour's members, dammit.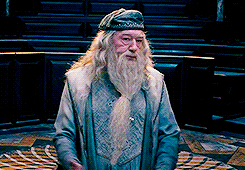 The source said:
He is losing support of the membership by the day, there is no doubt about that, but they just sign up new members to replace them. He is Teflon in that sense.
Another Labour source apparently said any hope of sidelining Corbyn was "no good".
Corbyn won a staggering 59.5 per cent of the membership vote in last year's leadership contest.
And another 13,000 people joined the party since the coup began two weeks ago, with 60 per cent in support of Corbyn.
Picture: Luke McGregor/Reuters
His challengers are now hoping his long time friend and ally, former shadow business secretary Angela Eagle, can overthrow him.
But then she's nowhere near as popular with Labour members.
Who to listen to - MPs, experts, the media or the masses?
Now there's a question that's had interesting consequences in recent weeks.