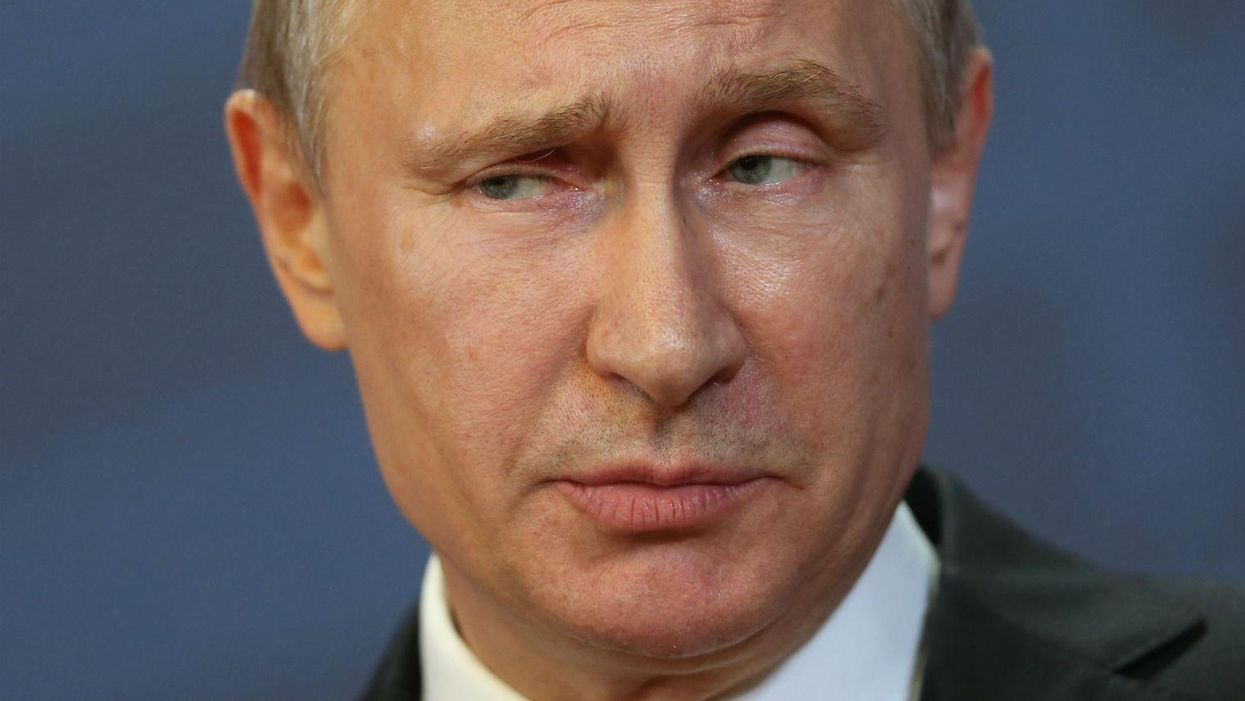 ICYMI, Tuesday was International Women's Day, a day to celebrate how far we've come in the global fight for equality and to take stock of what is left to achieve.
Celebrities, public figures and world leaders, for the most part, took the opportunity to praise the economic, political and cultural achievements of women.
Sounds pretty straight forward, doesn't it? Well, step forward these sort-of democratically elected leaders.
Taking the top three awards for Completely Missing The Goddamn Point are:
Turkish President Recep Tayyip Erdoğan
Picture: Sean Gallup/Getty Images
In his International Women's Day's speech, Erdoğan said that "above all else", women are mothers:
I know there will be some who will be annoyed, but for me a woman is above all a mother.
He also said the family unit needs to be protected and capitalism "enslaves" women for profit.
You cannot free women by destroying the notion of family.
This from a man who has previously said that women are not equal to men, said that promoting birth control is "treason", wants to limit access to abortion, and has said that Turkish women should have at least three children each.
Go figure.
Cambodian Prime Minister Hun Sen
Picture: TANG CHHIN SOTHY/AFP/Getty Images
In his speech in honour of International Women's Day, Hun joked about how men need their own rights' protection groups, and volunteered to be honorary president of such an organisation.
This from the leader of a country which is a source, transit and destination country for thousands of sex-trafficked girls and women.
I would like to take this opportunity celebrating women's rights day to demand rights for some men.
He also said that some women "do not allow husbands to go to wedding receptions for fear that their husbands will see beautiful girls." The injustice must end, he said.
I appeal for every woman to please understand a man's heart.
Russian President Vladimir Putin
In a video address to the nation, Putin celebrated Russia's women by perpetuating gender stereotypes and emphasising women's supposedly inherently 'dignified' qualities.
He said women's "dignity and mercifulness" epitomised Russia's "soul."
Women give us life, they warm us with their love, support and care. You bring to this world kindness and beauty, light and hope.

It is through the woman, through her dignity and mercifulness, that the true soul of Russia shows itself.

Your strength of spirit, your heroism taught us to be real men, to win against all odds.
He also wrote an open letter to all his female subjects praising women's "mysterious power".
Slow hand claps all round, gentlemen.
HT: Quartz