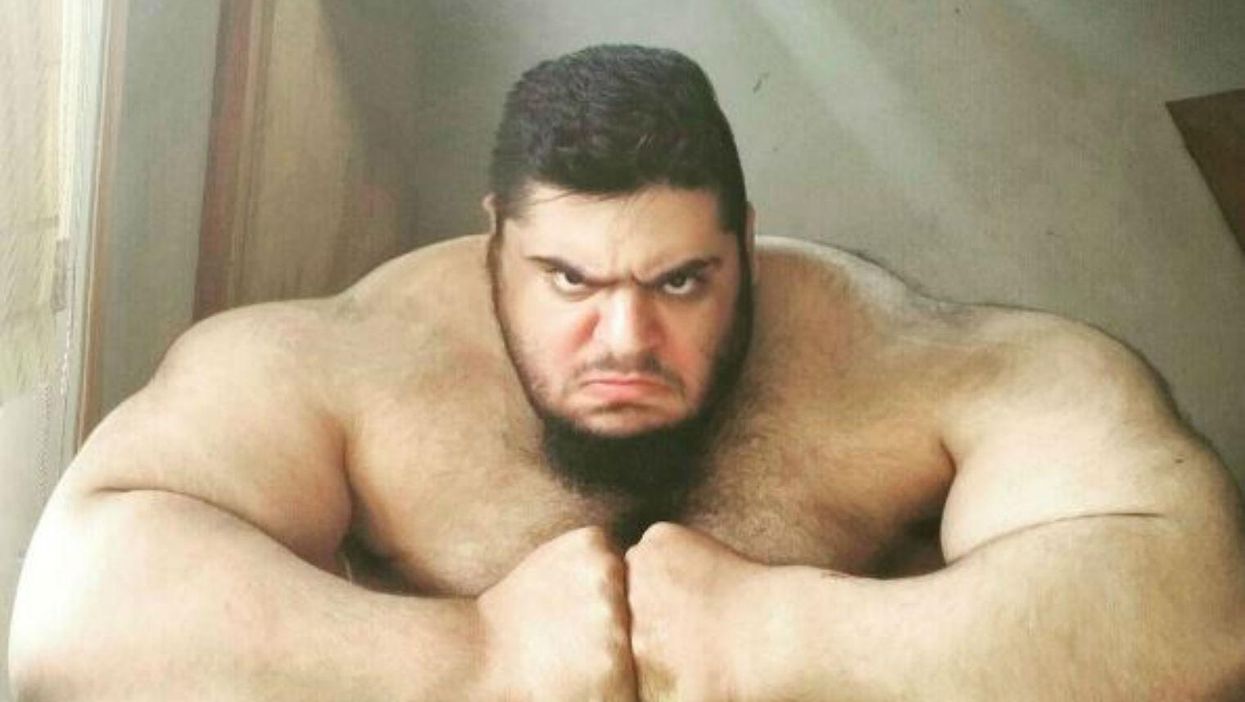 Sometimes, all you need is a little bit of muscle.
Or a lot of muscle.
At least that's according to 24-stone 24-year-old Iranian weight lifter Sajad Gharibi, who has volunteered to join the Iranian military forces fighting alongside Bashar al-Assad's troops against Isis.
What would Hulk look like if he wasn't green or angry, you ask? Gharibi must be the answer.
He's a power lifter, a boxer and a body builder.
According to the BBC, Gharibi 's Instagram page says he is a devout Muslim who wants to defend Shia sites against Isis.
His profile says:
Calming the heart and the life I have faith in God and his infallible Imams.
And it's not all smashy smashy for Gharibi: his other nicknames include "Iranian Hercules" - the Greek hero who fought against injustice.
We wouldn't want to be on the wrong side of him, put it that way.
More: What the ideal man looks like in 19 countries around the world
More: Two men have ridiculous fight about how many days are in a week