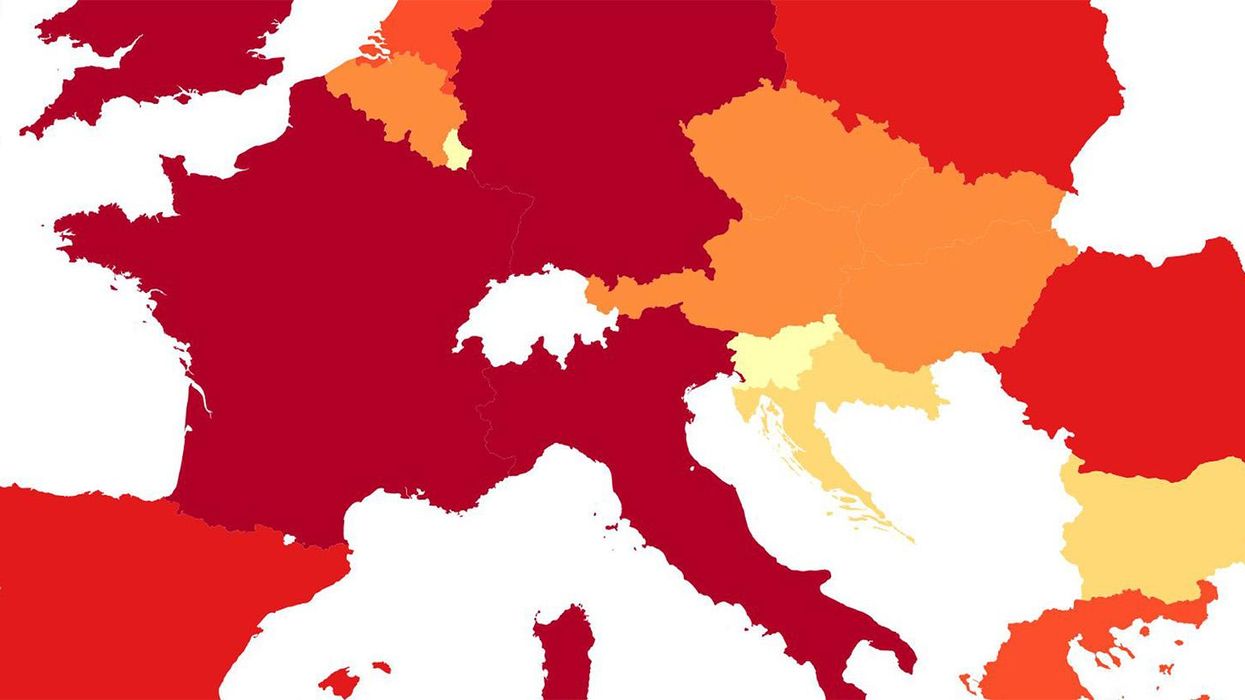 Italy is the biggest tax dodger in the EU, with 36 billion euros left unpaid on VAT.
Meanwhile Romania had the biggest VAT gap in the EU in terms of percentage.
Britons were the 11th best at paying their taxes in the EU based on the figures from 2014.
That year, EU member states lost €159.5bn in terms of what was expected in VAT revenue and the amount actually collected.
This equates to a total revenue loss of 14.03 per cent.
The countries with the smallest tax gaps in terms of total euros were Luxembourg, Estonia and Slovenia, whereas those with the biggest were Italy, France, Germany and the UK.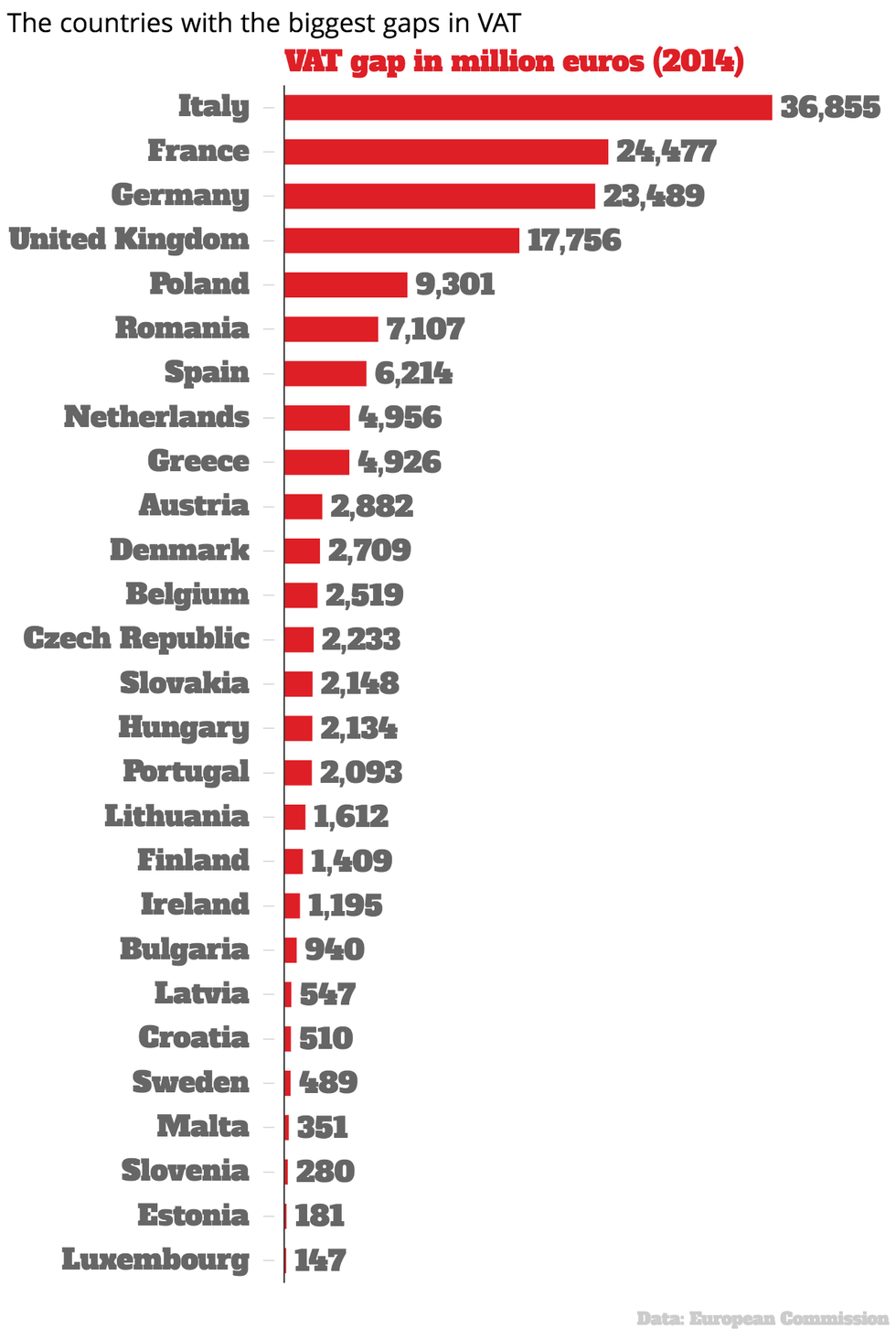 However, in terms of per cent, the smallest gaps were Sweden (1.24 per cent), Luxembourg (3.80 per cent) and Finland (6.92 per cent).
The largest gaps were found in Romania (37.89 per cent), Lithuania (35.94 per cent) and Malta (35.32 per cent).
The UK ranked as the 11th lowest country for a VAT gap, below the median of 10.4 per cent.
Pierre Moscovici, commissioner for economic and financial affairs, taxation and customs, said:
Our Member States are losing tens of billions of euros in uncollected VAT revenue. This is unacceptable. The current regime is woefully ill-equipped to deal with the problems of VAT fraud and miscalculations, and it's clear that the numbers will not get better by themselves.

Member States must now quickly agree on a definitive fraud-proof EU VAT system, as laid out by the Commission earlier this year.