It seems that the West Country is the cannabis capital of England and Wales.
Newly released findings from the 2015/16 government Crime Survey for England and Wales have found that 8.2 per cent of people in the South West have reported using marijuana in the past year
Picture: Carto/Louis Doré
London comes second with 7.2 per cent reporting, and the North West is a close third on 7.1 per cent.
Meanwhile, the capital takes the crown for cocaine, ecstasy and ketamine.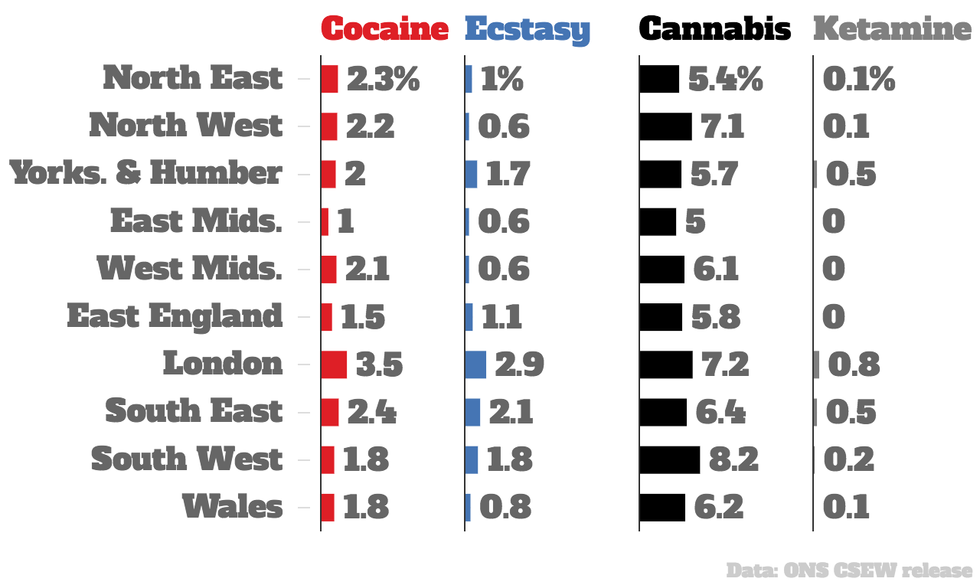 The latest survey found that 6.5 per cent of 16-59 year olds had used cannabis in the past year, while one in 12 had used an illicit drug.
Among 16-24 year olds this number was one in five.
Among cannabis users aged 16-59, 37 per cent were classed as frequent users.