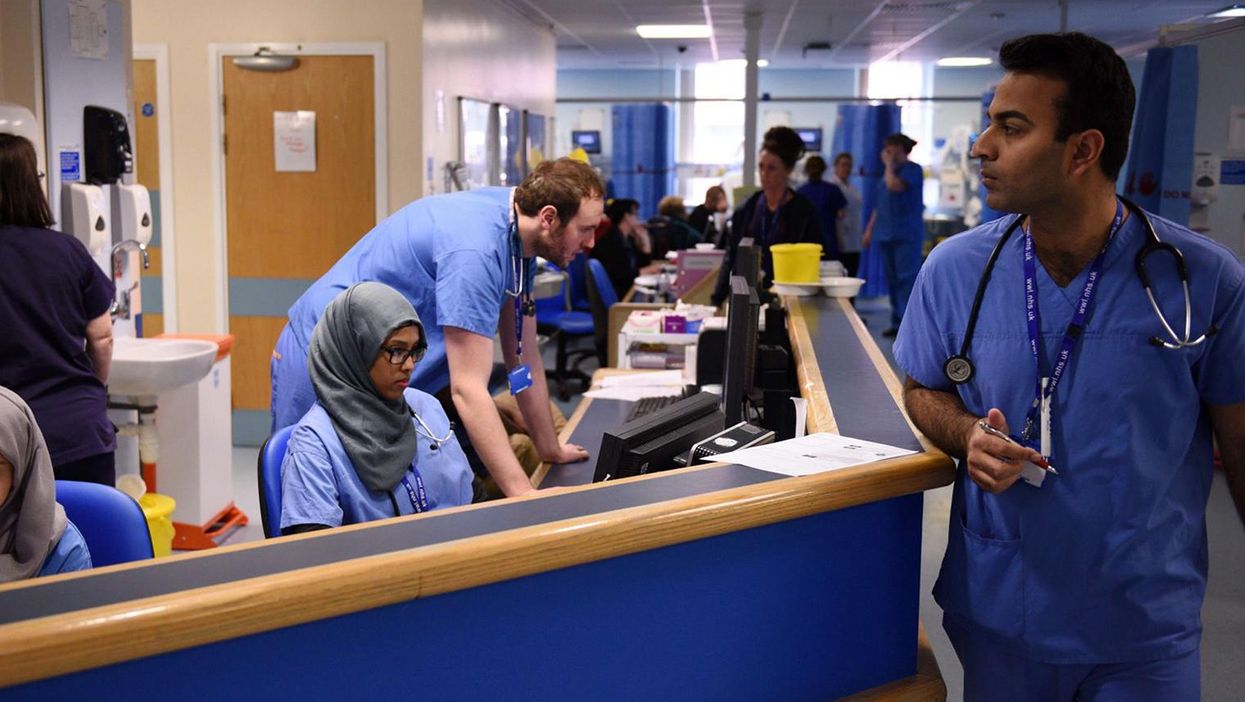 The NHS was founded on 5th July 1948, making Tuesday the 68th birthday of the service.
It has since become a national institution, celebrated by many and woven into the fabric of our country.
While junior doctors today voted to reject their new compromised contract offers and the NHS's finances are troubling, there are still so many reasons to celebrate it.
Here's some mindblowing statistics from the NHS Confederation which will make you re-appreciate just how good we have it:
1. It treats a lot of us every day
Of the 65 million people in the UK, the NHS treats one million every 36 hours.
2. Like, a lot of us
There were 22.9million A&E attendances in 2015/16.
3. And it treats us all very well, generally speaking
91.9 per cent of those people were seen within four hours, overall, and 87.9 per cent in major trauma services.
4. It is dealing with rising numbers
There were 15.9 million hospital admissions in 2014/15. This is 31 per cent more than a decade prior.
5. And it looks after our mental health too
1.84 million people were in contact with specialist mental health services in 2014/15.
6. As patients, we generally think they do an excellent job
Between January-March 2015 and July-September 2015, 84.9 per cent of respondents rated their overall experience at a GP surgery as 'very good' or 'fairly good'.
7. We think the staff are kind to us too
81 per cent felt that they were always treated with dignity and respect while using inpatient services.
8. We get value for money and a great service, compared internationally
The Commonwealth Fund compared the NHS to ten other countries in 2014 (Australia, Canada, France, Germany, Netherlands, New Zealand, Norway, Sweden, Switzerland and USA).
They found the NHS the best in terms of efficiency, effective care, safe care, coordinated care, patient-centred care and cost-related problems.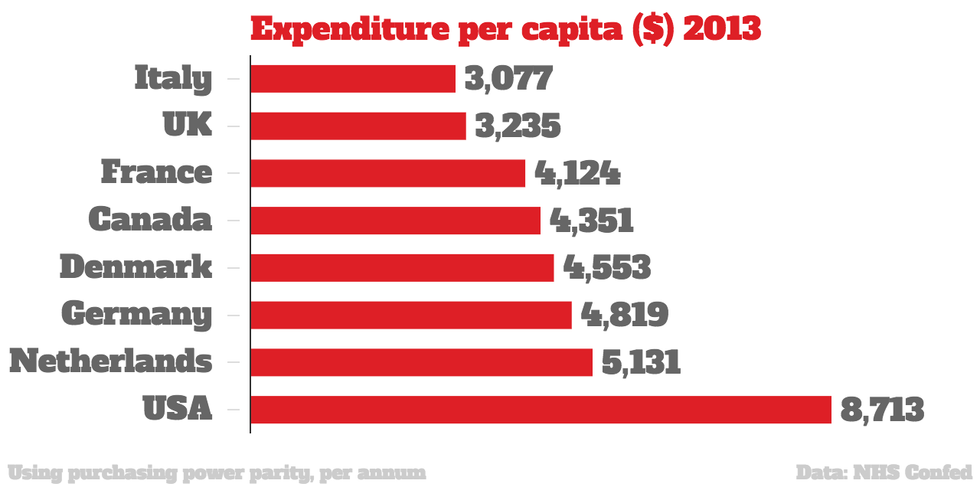 Which bearing mind they're going through a fairly large financial crisis, as the below chart from Statista shows...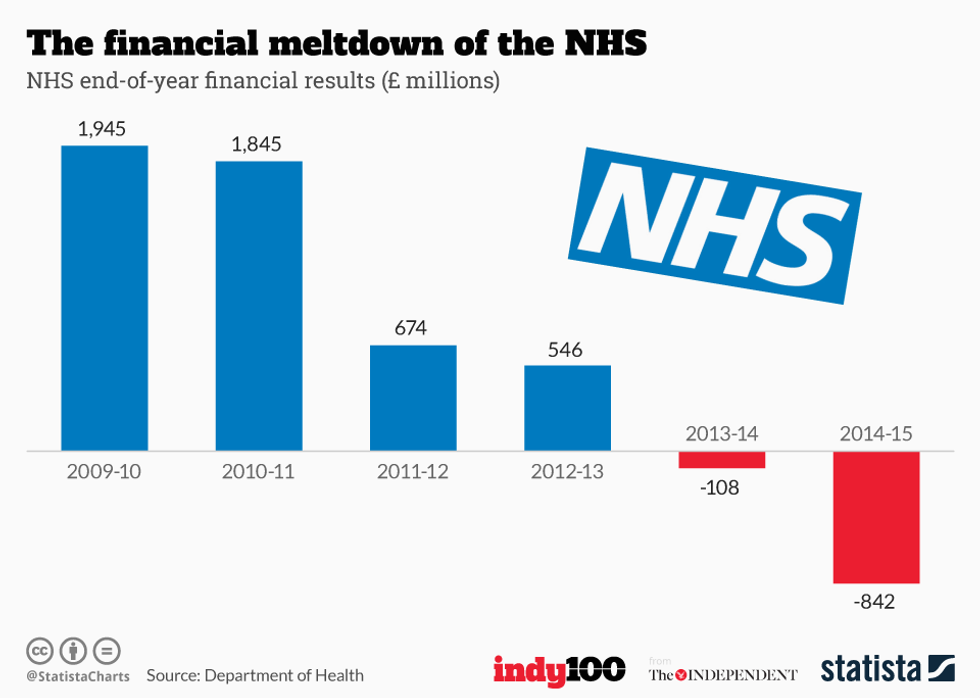 ...is pretty impressive.
9. The NHS is a huge employer
The NHS employed 149,808 doctors and 314,966 qualified nursing staff and health visitors in 2015.
1.318 million staff were employed HCHS and GP services across the NHS in 2015.
10. With a workforce that is still unhappy with their contract terms
Junior doctors have just voted to reject the new contract agreement with the government, 58 per cent to 42 per cent.
The new contract adressed weekend pay with an agreement that there will be no automatic pay premium for working Saturday or Sunday.
However, junior doctors who work more than six weekends in a year would qualify for an extra pay allowance, which will increase the more weekends they work.
In the contract junior doctors' basic pay would have risen by between 10 and 11 per cent on average – less than previous offers from the Government.
In May, 58 per cent of people thought junior doctors were right to strike.
11. The demand on the NHS is only set to increase, because we're getting older
The average age of the UK's population was 39.7 in 2012 and it will be 42.8 by 2037.
In short, the NHS is bloody amazing and we thank it for being so.