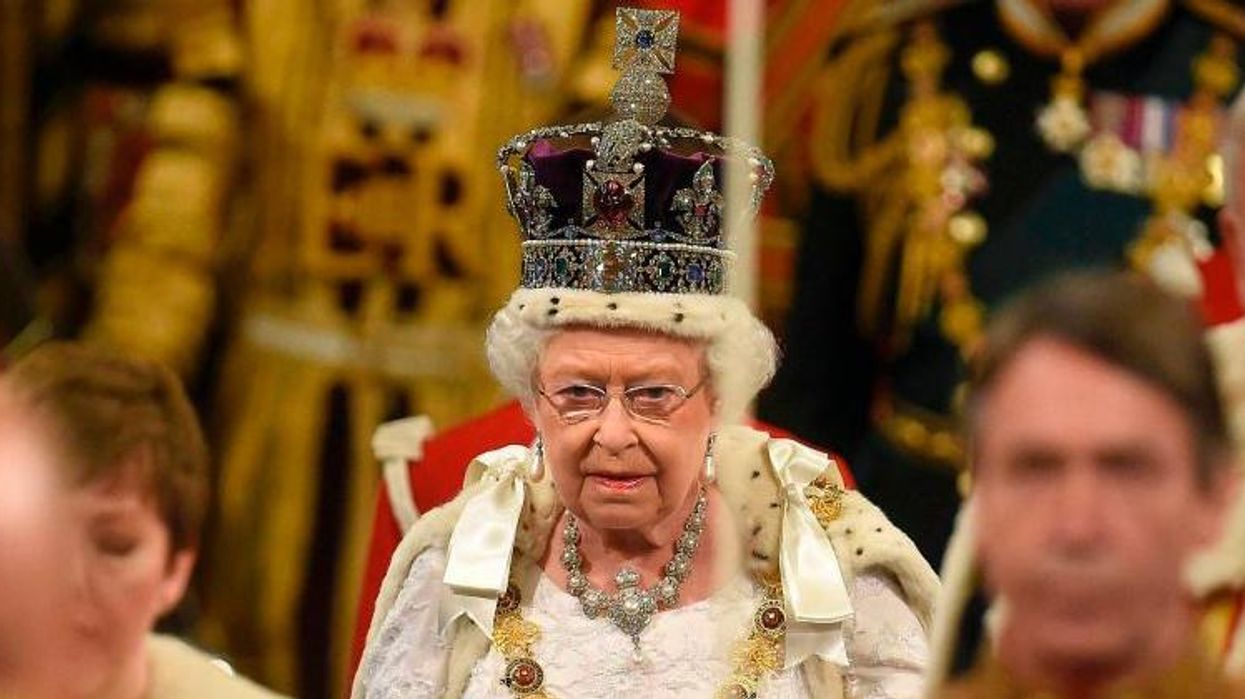 TOBY MELVILLE/AFP/Getty Images
For a moment consider this question: Have you ever seen the Queen look down?
Sure you might have seen her gaze down when talking to a small child but what about when she is wearing a crown?
We're not talking about one of the smaller headpieces here; it's the hefty Imperial State Crown that she wore at her coronation and wears during the State Opening of Parliament.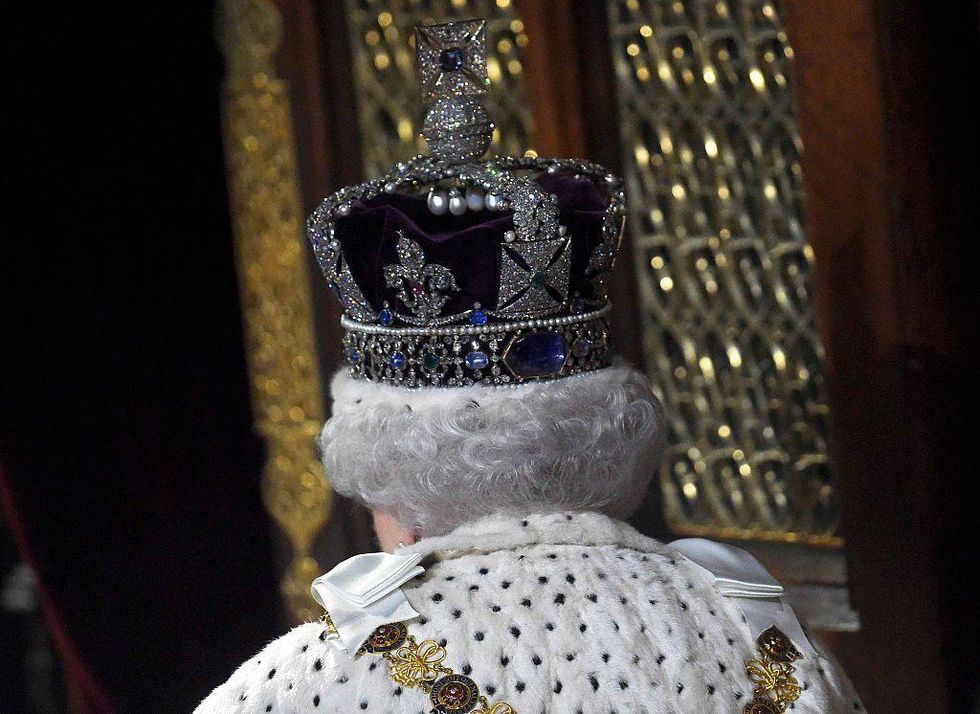 Picture: Toby Melville - WPA Pool/Getty Images
Not only does she not look down while wearing the crown she actually can't as it could potentially break her neck, it weighs almost 10 kg after all.
She must, therefore, keep her head lifted at all times when wearing it.
In a new BBC documentary called The Coronation, the Queen discusses the problems she encounters when wearing the item with Crown Jewel expert Alastair Bruce.
During their discussion, as reported by The Telegraph, Bruce mentions that The Queen has to keep her "head very still" while wearing it, to which she replies:
Yes.

And you can't look down to read the speech you have to take the speech up. 

Because if you did your neck would break, it would fall off. 

So there are some disadvantages to crowns, but otherwise, they're quite important things.
She also goes on to describe the crown as "very unwieldy" and agreeing that it is a heavy object.
The actual crown is the same one that her father King George VI wore but it has since been adjusted to fit The Queen's head and appear more feminine.
The Queen adds:
Fortunately, my father and I have about the same sort of shaped head. But once you put it on it stays.

I mean it just remains on.
The documentary is said to show the Queen in a more candid light, including comments on her Gold State Coach which she describes as "not very comfortable."
Picture: ADRIAN DENNIS/AFP/Getty Images
Furthermore, Bruce revealed that the Queen is said to be very relaxed around the Crown Jewels and at one point during their talk grabbed the table where the jewels where resting and dragged it towards her.
In response to the moment she commented:
Well, you know, it's my crown.
HT news.com.au