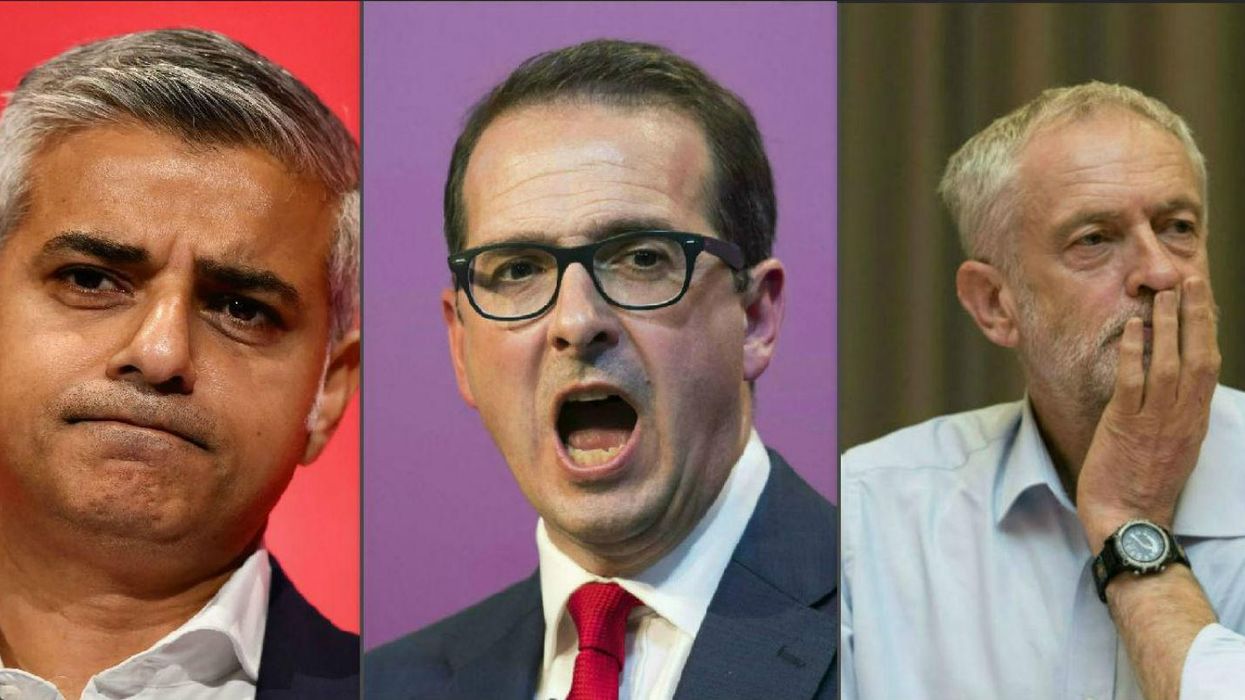 Mayor of London Sadiq Khan has endorsed challenger Owen Smith over Jeremy Corbyn for leader of the Labour party in next month's leadership contest.
In an opinion piece for the Observer, Khan lamented Corbyn's inability to form a working team and his "failure" to campaign effectively for remaining in the EU.
If Jeremy remains as leader, Labour is extremely unlikely to win the next general election.

Poll after poll shows that Owen is far more popular with the public than Jeremy – and far more likely to win the next election.
Which is fair enough - except for the fact that Khan was one of the 36 MPs who nominated Corbyn in the leadership contest last year.
Which is slightly awkward for everyone.
Picture: Niklas Halle'n/Getty
Khan, who became mayor of London in May, has since distanced himself from Corbyn's office.
I nominated Jeremy for leader last year – but did not vote for him – and I do not regret nominating him because party members deserved that choice. His campaign last summer was a breath of fresh air and offered hope to many.
Up until the weekend he had remained neutral in the new Labour leadership contest.