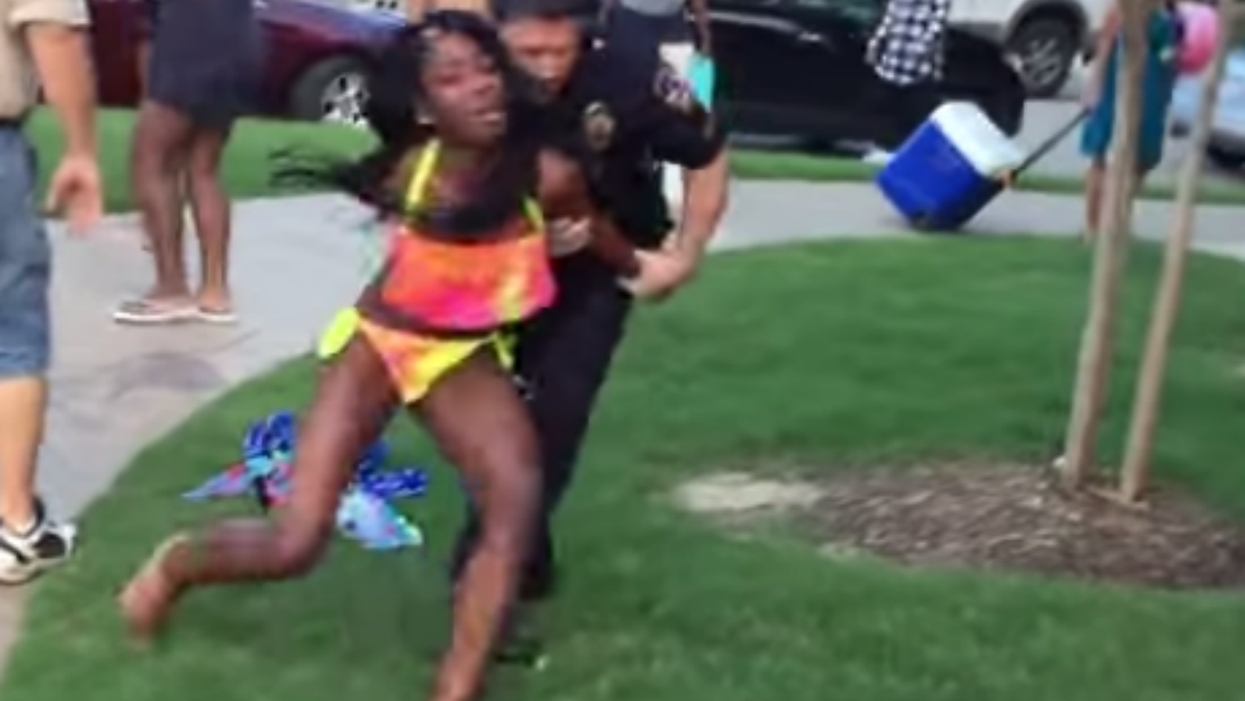 The girl who was thrown to the ground by a police officer in a viral video of cops breaking up a pool party thrown by black teenagers last weekend has spoken up about what happened that night.
Several videos shot on mobile phones found their way onto YouTube and Twitter after the incident in McKinney, Texas, in which 15-year-old Dajerria Becton was shoved to the floor by an officer identified as Corporal Eric Casebolt while he handcuffed her and then threatens two boys who try to intervene with his gun.

Becton says Casebolt:
...grabbed me, twisted my arm on my back, and shoved me in the grass and started pulling the back of my braids. I was telling him to get off me because my back was hurting bad... Him getting fired is not enough.
Casebolt has been suspended since responding to a dispute at a community pool on Friday night, where the teenagers were celebrating the end of exams. Several eye witnesses have said that a fight broke out after two unnamed white women allegedly made racist comments towards the teenagers because they didn't want them using the pool.
Police have been accused of racial bias and using excessive force to break up the party, in which at least 20 teenagers were handcuffed and one arrest was made.
More: Teenagers have spoken up about what happened when police broke up that Texas pool party