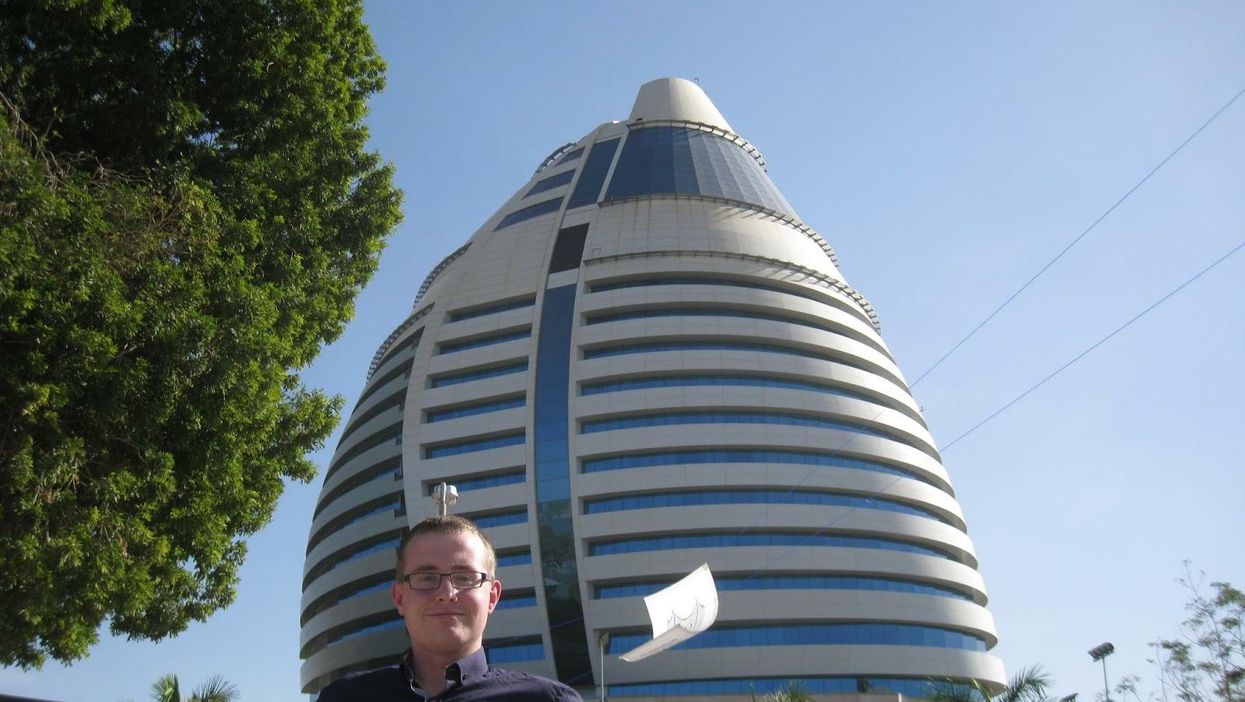 Danish 28-year-old Henrik Jeppesen has just become the record holder for being the youngest person in the world to have travelled to every single country on Earth.
Image: Henrik Jeppesen
He ticked off his last country, Eritrea, in April.
While he ended up getting some sponsorship money around 100 countries in, Henrik said it's possible to see the world on a shoestring if you think ahead about costs:
It's not easy in the beginning when it's just an idea and few people believe you can do it. My advice is to keep trying and don't give up.

I mostly managed to keep my cost down by flying low cost airlines, hithchhiking, eating cheap meals from supermarkets (mostly fruits, most people gain weight travelling, I lost weight), and staying with local people. Air miles and hotel points are also very valuable.
While Denmark will always be home, Henrik told indy100 he thinks South Africa would be another beautiful place to settle down - he's been there for the last few months.
But what about places that aren't at the top of tourist bucket lists? Henrik gave us his list of top ten most off-the-beaten-track destinations you can consider this summer (although maybe not Yemen given the current political situation):
1. Rwanda
Picture: CIAT/Flickr
2. Bhutan
Picture: Wikimedia Commons
3. Namibia
Picture: Katja/Pixabay
4. Turkmenistan
Picture: Wikimedia Commons
5. North Korea
Picture: Wikimedia Commons
6. Vanuatu
Picture: Wikimedia Commons
7. Yemen
Picture: Wikimedia Commons
8. Iran
Picture: Fulvio Spada/Flickr
9. Dominica
Picture: Wikimedia Commons
10. Faroe Islands (it counts!)
Picture: Wikimedia Commons
Henrik's next challenge is to visit every territory in the world - somewhat more difficult (and hard to define) that countries. He's writing a book about his exploits and you can keep up with his planned adventures at his website.