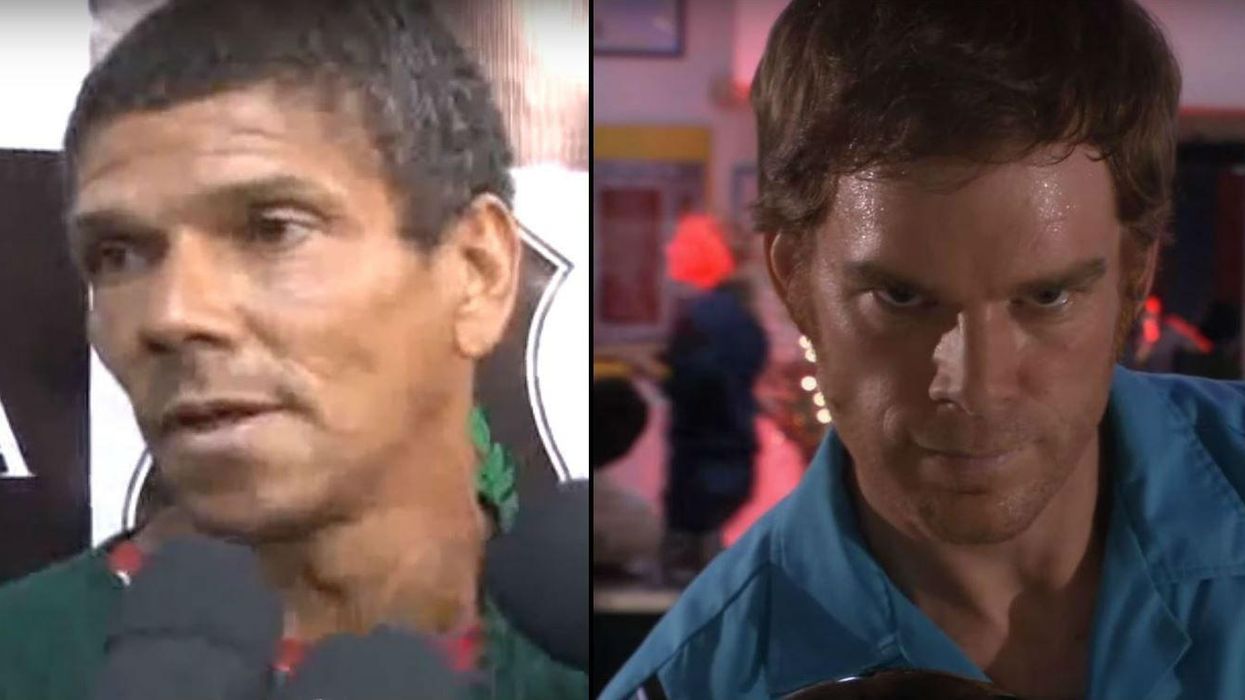 manchetedovale and Dexter screengrab
Pedro Rodrigues Filho is one of Brazil's most prolific killers, but he was known to target mainly criminals – and has been described as the real life version of the fictional psychopath, Dexter.
The Brazilian man, who picked up the nickname Pedrinho Matador, or 'Killer Petey' was convicted of killing at least 70 people, according to the Rolling Stone.
Filho said he first felt the "urge to kill" at the age of 13 during a fight with an older cousin, El Pais reports, but it wasn't until one year later that he followed through on that urge. He then murdered the vice-Mayor of Alfenas in southern Brazil because he fired his father, accusing him of stealing, Body Report notes.
He went on to murder another guard, thought to be the actual thief.
In São Paulo he continued his behaviour and murdered a drug dealer.
It is thought he then met Maria Aparecida Olympia, who lived with him for a short while until she was murdered by gang members. Filho took it upon himself to avenge her death, murdering and torturing a number of people in an effort to find the identity of the person who killed her.
By the time he was 18 years old, he had allegedly killed more than 10 people.
After his father killed his mother, Filho reportedly visited him in a local prison in Mogi das Cruzes and killed him, too,
According to reports, he cut out a piece of his father's heart and chewed it before spitting it out.
Filho was arrested on 24 May 1973, where he reportedly went on to take the lives of 47 inmates.
More: This new Netflix serial killer drama is so sensational, even Stephen King likes it
More: The computer trying to solve the Zodiac killer mystery is doing something really creepy