These pictures taken of Kim Jong-un opening a new terminal of Pyongyang International Airport were released by state media on Thursday.
North Korea's leader toured the new building with his wife, Ri Sol-ju, taking in the news stand.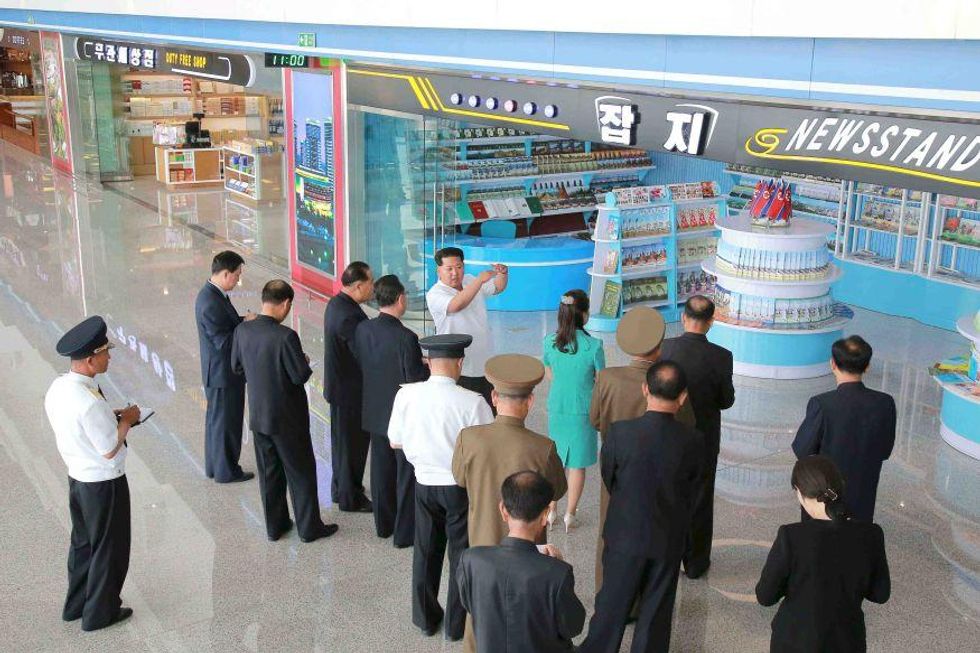 And the duty free watches:
And coffee shops:
It also features chocolate fondue sets for sale, designer T-shirts and a wine bar according to a three-page spread in Rodong Sinmun, the North Korean ruling party's official newspaper.
But there's something wrong with these pictures. North Korea is currently in the midst of its worst drought in 100 years. From 1994-1998 hundreds of thousands of people died from famine in the country and now the United Nations has warned of a new sharp rise in malnutrition as a result of the water shortages.
But rather than spending money on food for its people, or spending time protecting agriculture, North Korea is building a shiny new airport terminal.