PAUL ELLIS/AFP/Getty Images
Prime Minister Theresa May today spoke at the Conservative Party's annual conference in Manchester and... Well, it was a bit of a disaster.
It started off strongly enough, but then it all started to collapse, like a flan in a cupboard.
The first major issue was the appearance of the practical joker Simon Brodkin, who not only made it to the front of the room, but managed to hand a piece of paper to the leader of the country.
The paper was a P45, a document typically given to people leaving employment.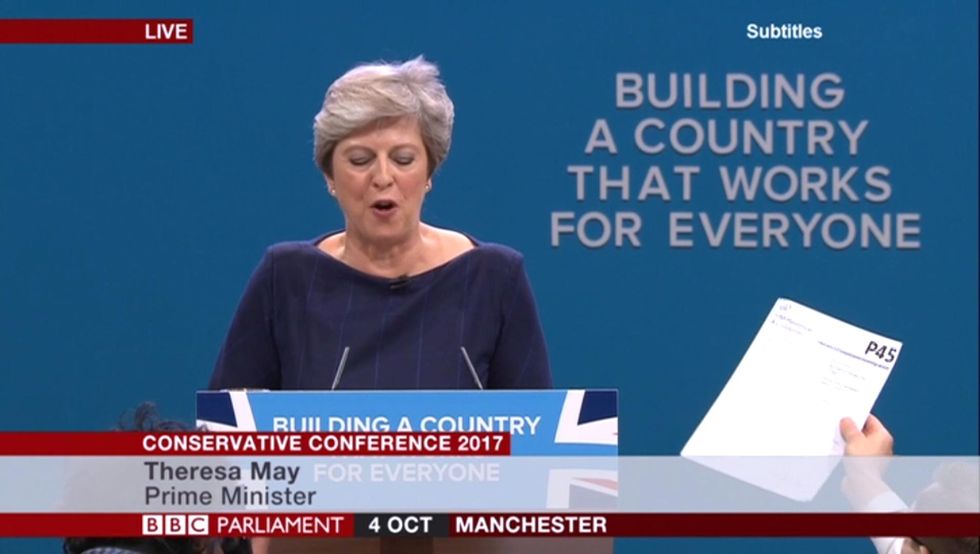 Picture: BBC / Screengrab
For some reason he blamed it on the Foreign Secretary Boris Johnson on Twitter.
Eventually, after what seemed like an eternity, security removed Mr Brodkin - how he got that close during the speech is worrying to say the least.
Then came the coughing.
Mrs May started to struggle reading her speech thanks to a particularly tickly cough.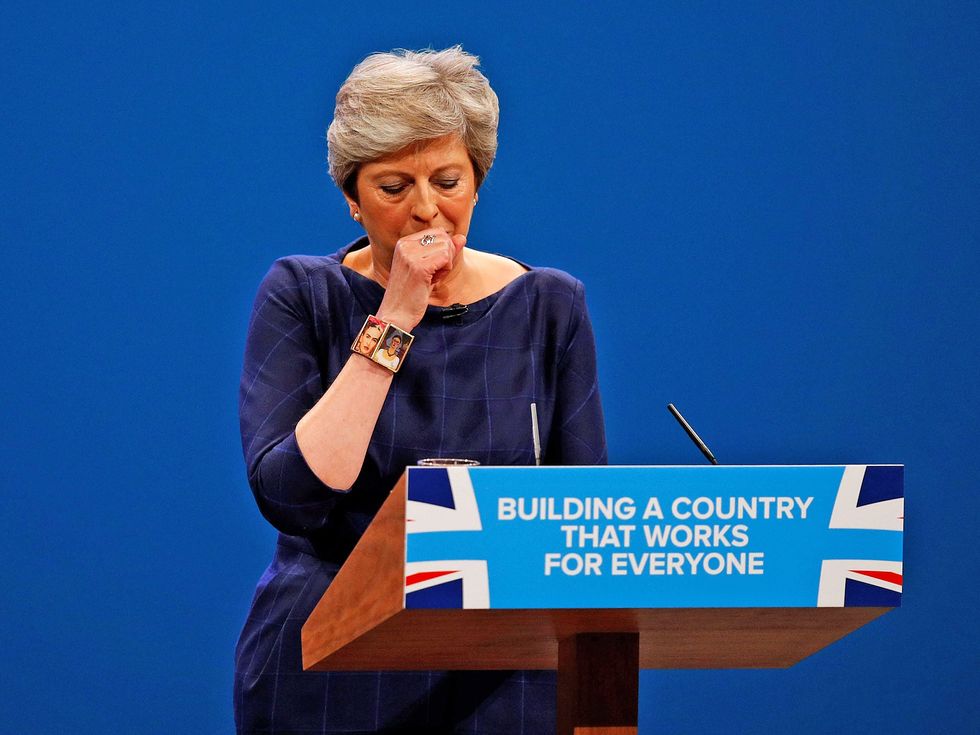 Picture: REUTERS
She drank some water, but alas that didn't go too well either.
Picture: Reuters
The coughing even made it to the BBC News subtitles:
Fortunately, Chancellor the Exchequer Philip Hammond had a cough drop of some description, and unlike the DUP, provided his support to the Prime Minister for free.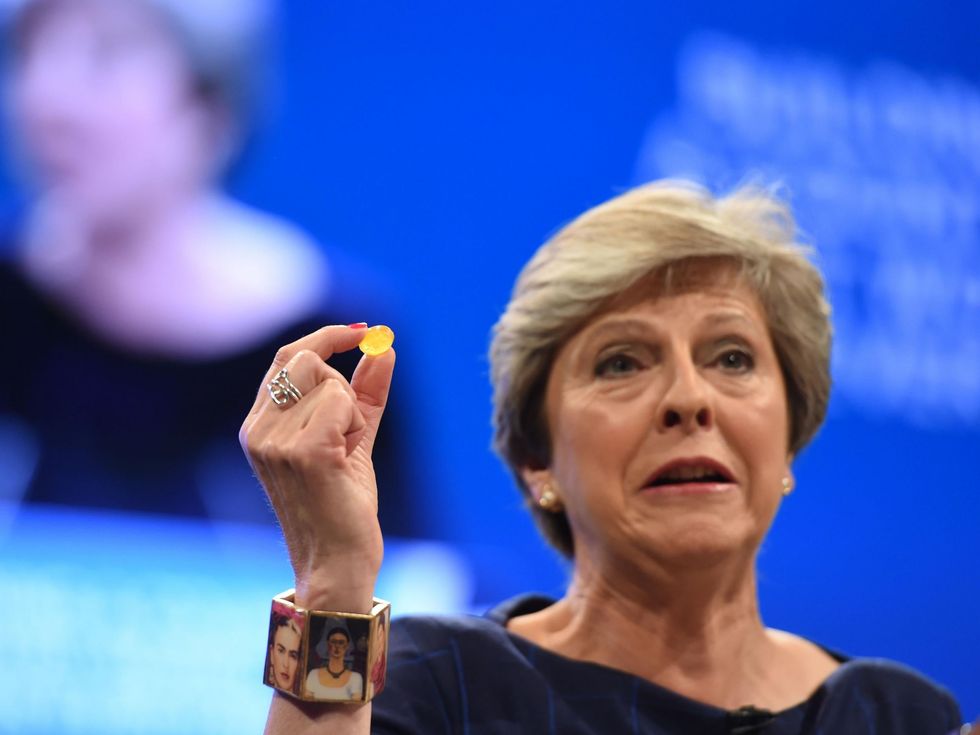 Picture: Joe Giddens/PA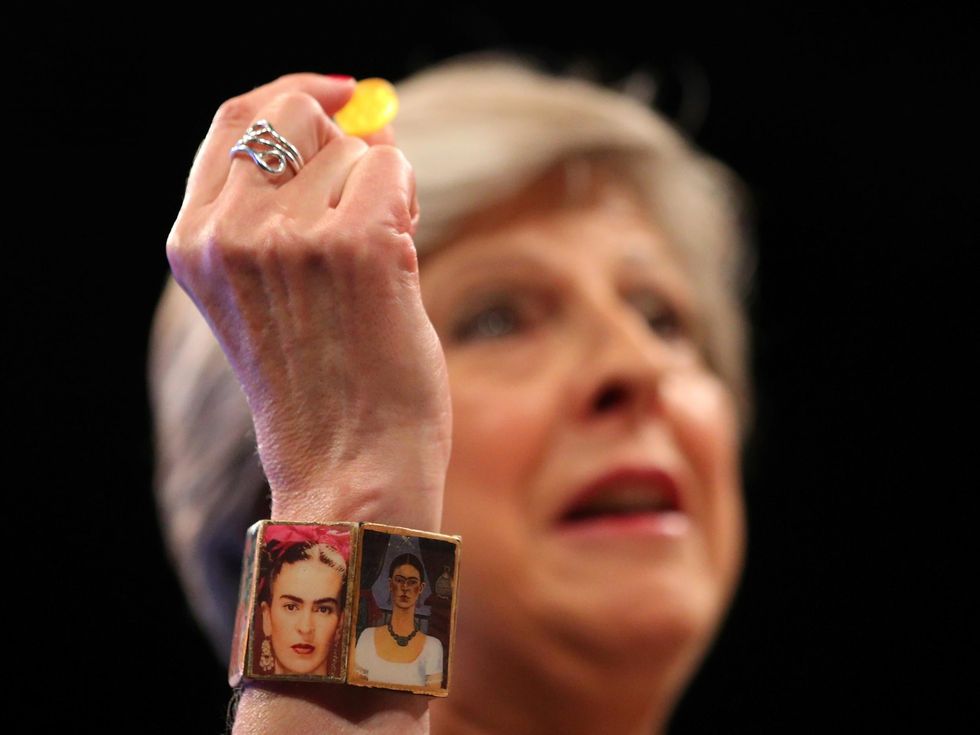 Picture: Reuters/Hannah McKay
Mrs May also tried to crack a joke using the viral 'Oh Jeremy Corbyn' chant. It didn't really land.
And finally - as if things weren't bad enough, the sign behind Mrs. May broke towards the tail end of her speech.
The Conservative party's new slogan reading:
Building a country that works or everyone.
What a nightmare.