The 2015 Legatum Prosperity Index has named Norway as the world's most prosperous country.
The index ranks countries according to eight equally-weighted sub-indexes: economy; entrepreneurship & opportunity; governance; education; health; safety & security; personal freedom; and social capital.
You can read more about the index here, but we have chosen to focus on personal freedom, and, more specifically, tolerance.
The below map shows the countries judged to have the highest levels of personal freedom, with Canada at the top and Yemen at the bottom.
Two categories that were incorporated into the overall personal freedom index are tolerance for immigrants and tolerance for ethnic minorities, based on data taken from the Gallup World Poll.
People from Canada, Norway, New Zealand, Iceland and Ireland were most likely to think their countries were a good place for immigrants.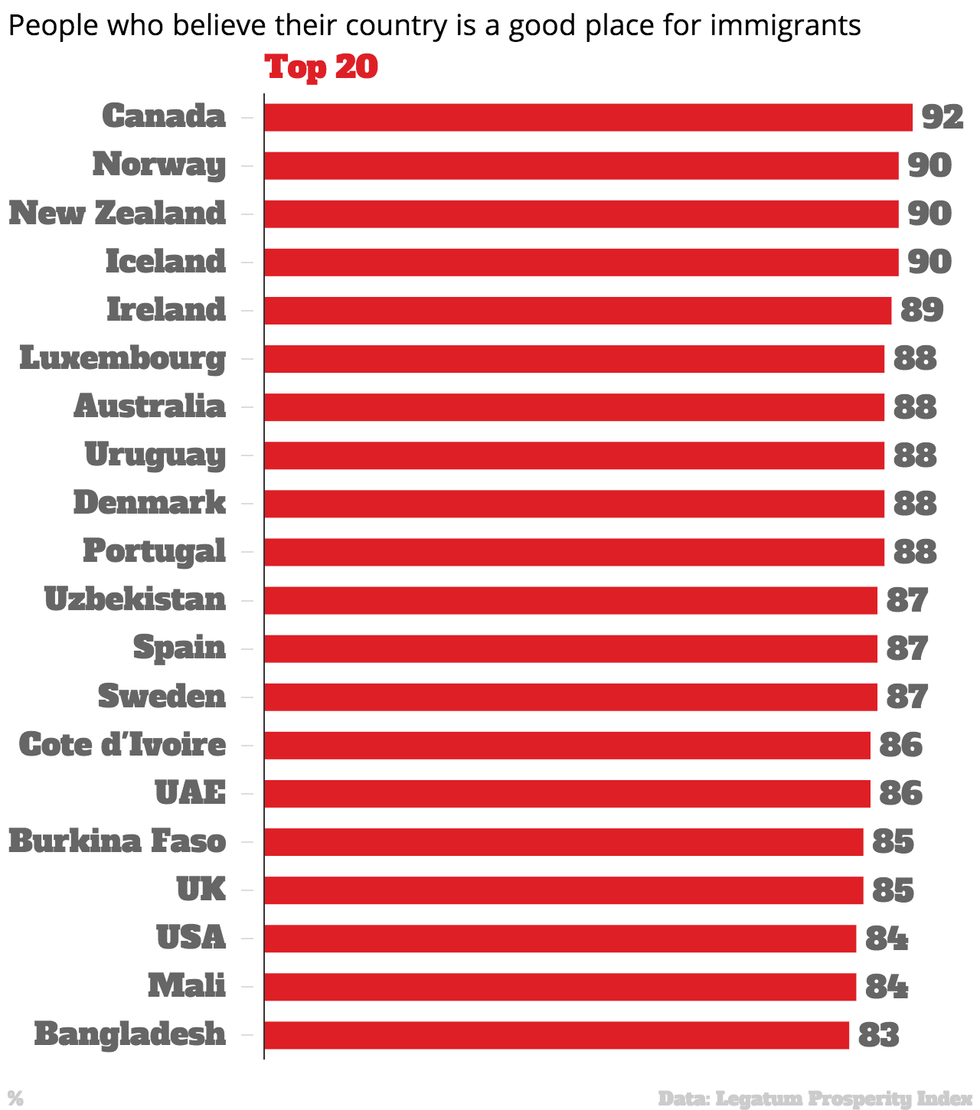 With Cambodia, Malaysia, Indonesia, Yemen and Egypt at the other end of the scale.
With regards to tolerance for ethnic minorities, Singapore, Uzbekistan, New Zealand, Senegal and Canada were at the top of the index.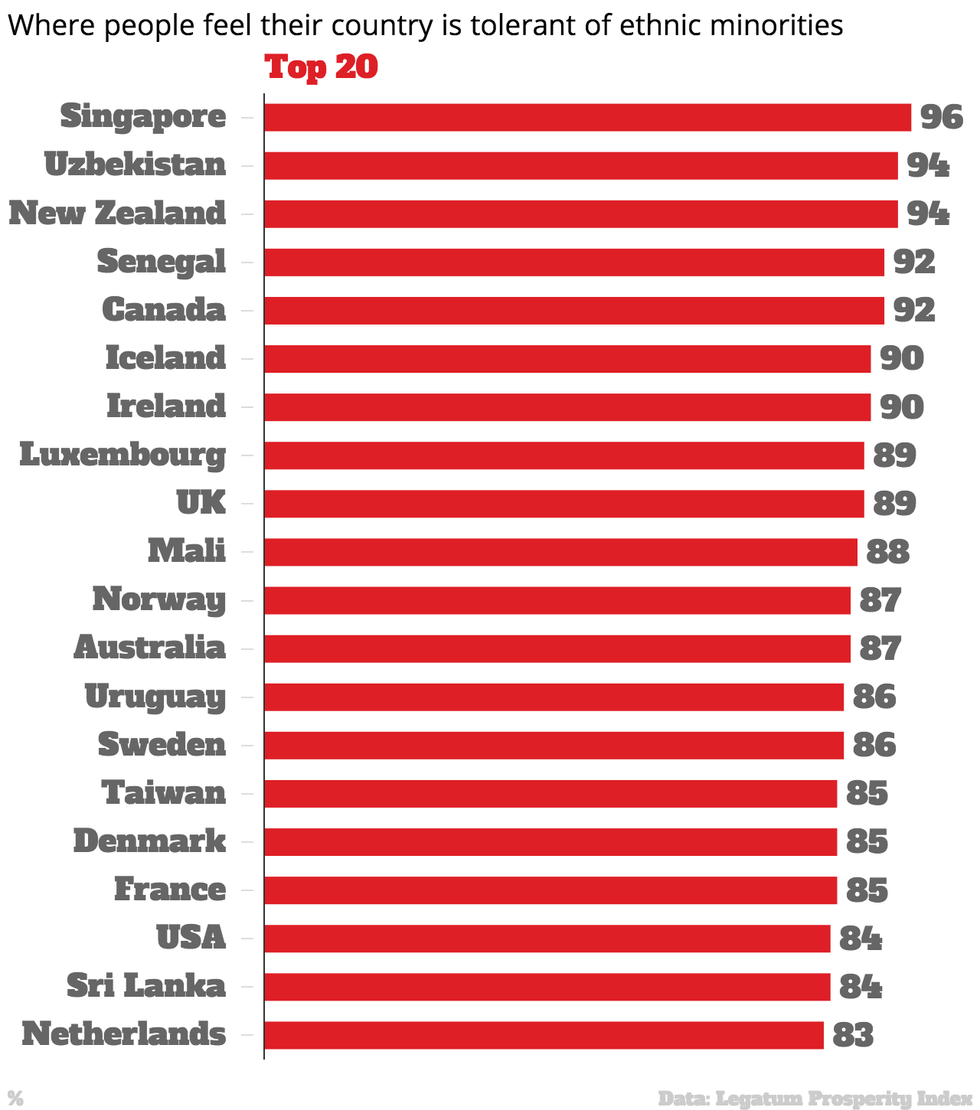 While Egypt, Yemen, Jordan, Algeria and Haiti were the least tolerant.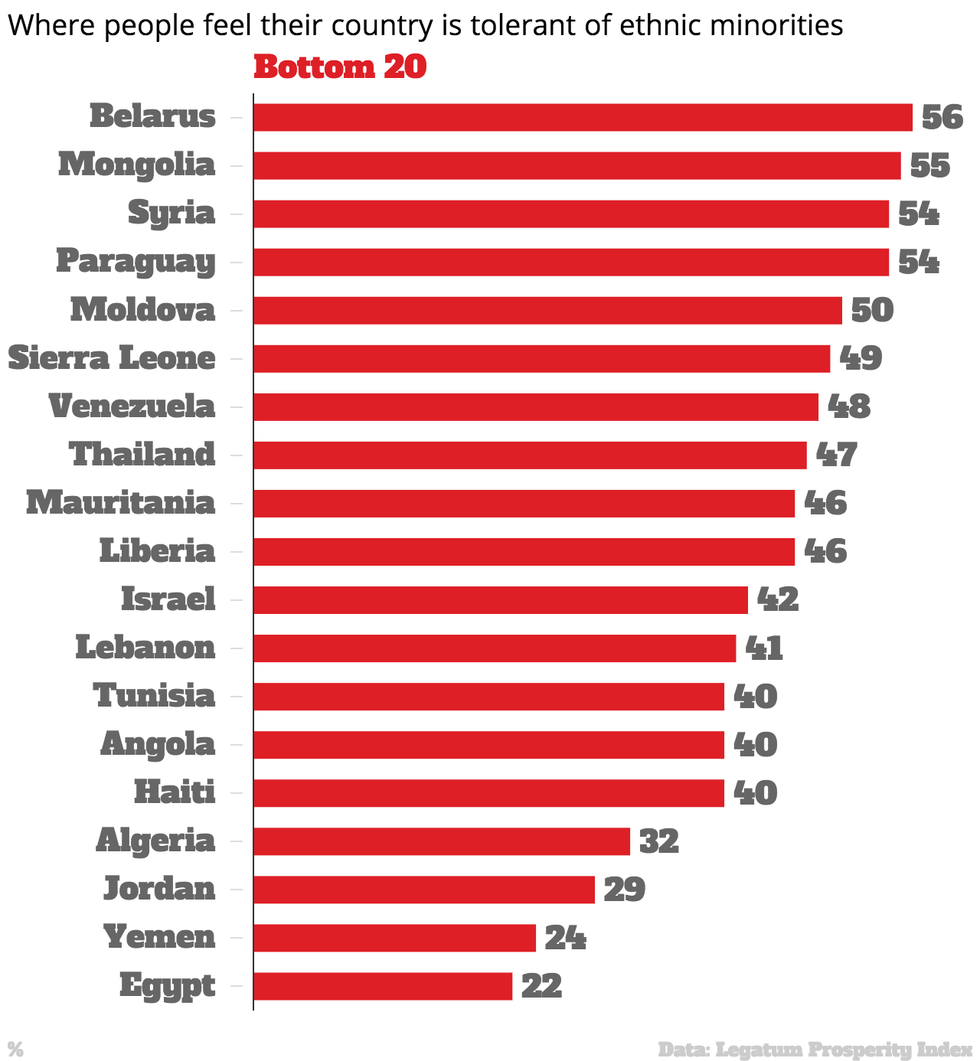 You can explore the data further in these maps.
Overall: Oh, Canada...