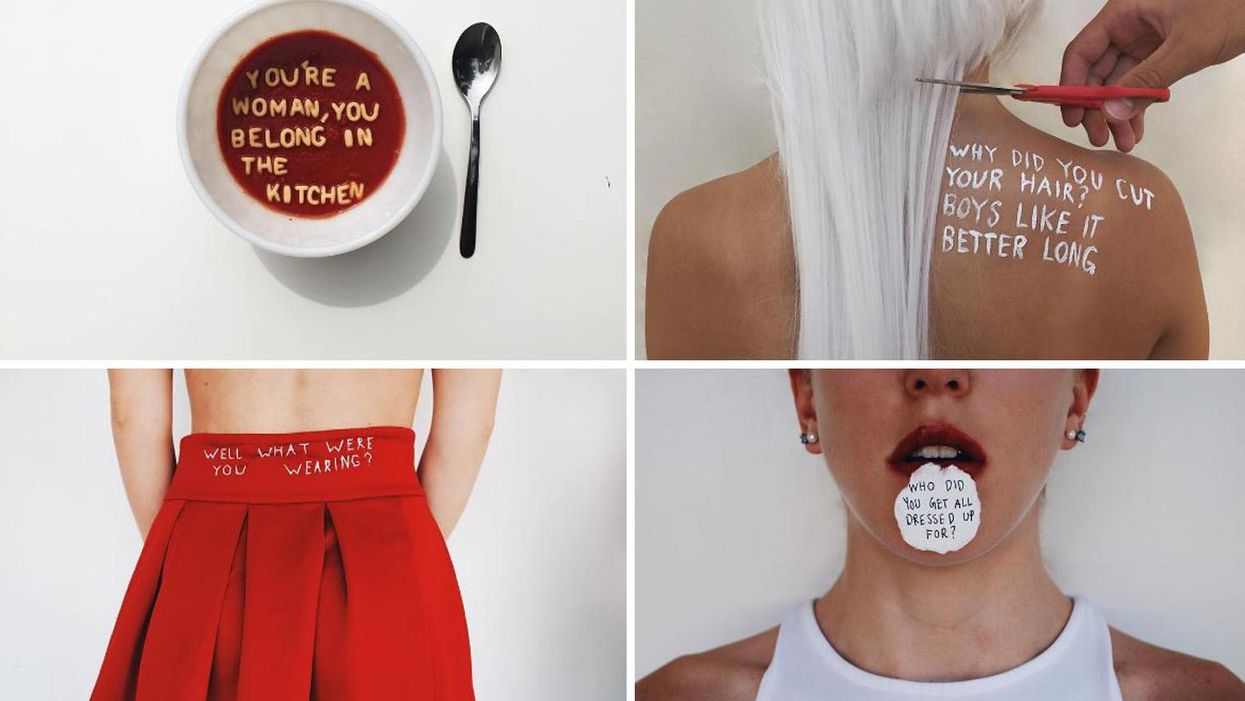 Röra Blue is a feminist artist from California who has created a photo series which addresses hurtful comments she's received online.
Her series, Handle With Care, has captured the interest of Instagram, where she has a substantial following.
The images are inspired by comments she received after publishing her works on the platform.
In her own words, the series:
explores sexist comments that have affected me and other women.
Some phrases are things I have been told at different times during my life, others are comments that other women have submitted to me.
The photos aim to capture modern day sexism and some of the pressures that women face in society today.
Röra also invited other users to post comments they had faced, and they obliged with statements such as:
You're pretty, you just have to learn how to cook then you'll find a husband.
...and...
Don't wear shorts like that at this time of night!
...and...
Maybe boys would find you more attractive if you weren't so fat.
The images have received thousands of comments and likes, as has Röra's other high profile project about unsent text messages.
All pictures: Röra Blue/Instagram.
HT Gipsy Ninja