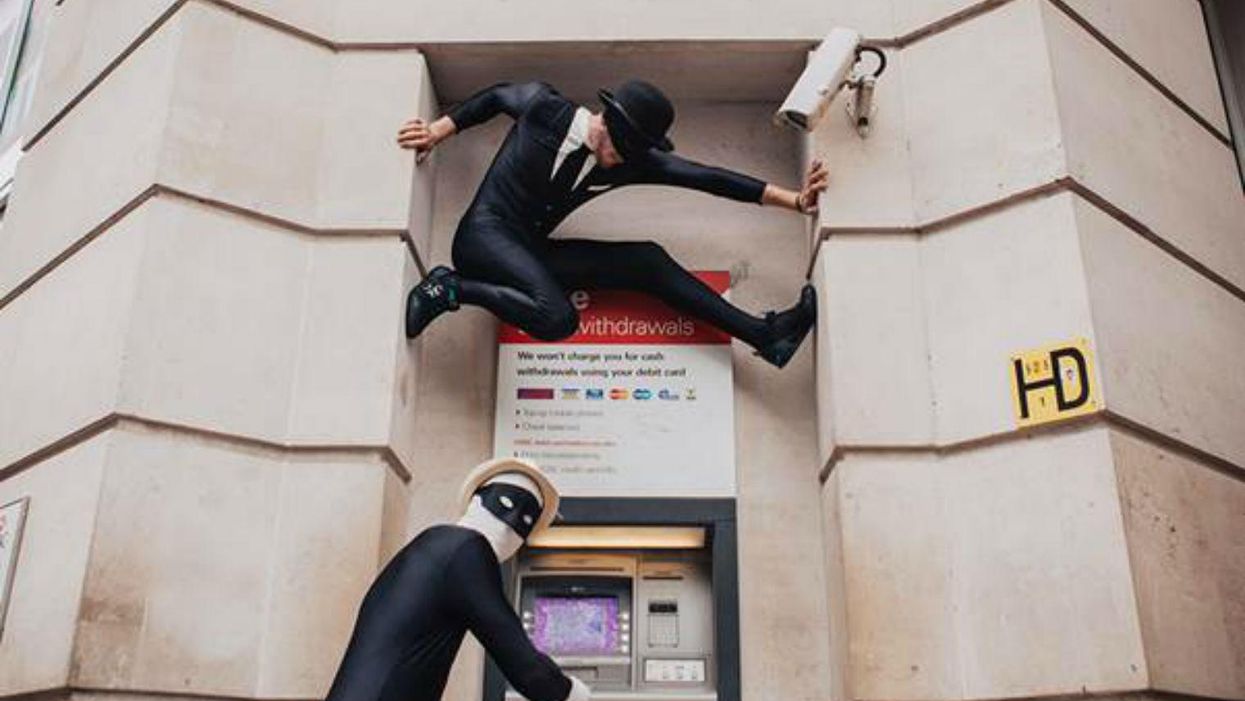 The world was shocked last month as the Panama Papers revealed the extent to which the global elite will go to hide its money.
In the wake of what has been described as the biggest ever blow to the offshore sector, London hosted the very first global anti-corruption summit this week.
As part of the meeting, British prime minister David Cameron addressed world leaders from as far afield as Nigeria and Norway as well as leaders of business and civil society.
The summit attempted to eradicate corruption by giving leaders the opportunity to sign up to a global declaration against corruption which will be delivered at a Global Forum for Asset Recovery in the US next year.
Ahead of the summit, Mr Cameron said:
Corruption is an enemy of progress and the root of so many of the world's problems... The battle against corruption will not be won overnight. It will take time, courage and determination to deliver the reforms that are necessary.
But while Mr Cameron talks a good game, one group of campaigners alleges that Britain remains gripped by a kleptocracy that finds it playing host to dictators, politicians and other shady characters who have been named and shamed in the Panama Papers leak.
Policy advocate and NGO The One Campaign has collaborated with ClampK, the Committee for Legislation Against Money laundering in Properties by Kleptocrats, to expose what they claim are properties purchased under dubious financial circumstances in a 'kleptocracy tour' of London.
Across central London more than 112,000 properties are either owned or purchased using offshore funds.
Picture: Dan Kitwood/Getty
Piling onto a bus along Horse Guards Avenue overlooking the Ministry of Defence and led by Russian investigative journalist and co-founder of ClampK Roman Borisovich, indy100 along with journalists, politicians and other interested members of the public embarked on this alternative tour through the capital.
Kleptocracy, which is a term that has been used more frequently after Mossack Fonseca's alleged transgressions, refers to a country whose ruling class is largely corrupt, and a system of embezzlement and fraud tends to be frequent practice.
Sailing through the wealthiest part of London, Borisovich provided commentary as scathing as it was detailed about the intricacies of the ownership of certain properties – some of which are reported to be worth hundreds of millions of pounds.
Borisovich listed the legal complications related to the use of offshore funds, including possible tax-evasion and the potential circumvention of tax law through the use of subsidiary and holding companies.
Picture: Xavier Arnau/Stock
Guardian reporter Luke Harding, who was part of the Panama Papers reporting team and a specialist on Russia and Ukraine, spoke candidly on the bus about his findings:
[The papers] included the names of beneficiary owners of offshore companies, they included mails between Mossack Fonseca and what they call intermediaries – which were typically law firms, banks and accountants… from all around the world.

There were passport scans of people… it was an extraordinary trove of documents.
With hundreds of London properties owned by companies and individuals who may have purchased them through less-than-legal means, what can be achieved through an anti-corruption summit?
David McNair, policy director for The One Campaign, told indy100:
[The summit needs] disclosure of company ownership - we see that as a litmus test of the summit, that we need that transparency - who owns companies, who owns trusts, and it needs to apply to some of the British territories which are the root of the problem.
One is campaigning to end the Trillion Dollar Scandal, which attempts throw light on corruption in developing countries and the shady deals that take place around the acquisition of natural resources like oil and minerals.
They are campaigning for countries to adopt a 'Fair Play standard' – a set of standards to increase transparency - and they are collecting signatories from all around the world.
Harding did have one crucial condemnation to add:
In this great global scam the UK is the most complicit nation... the British Virgin Islands was home to more than half of the companies implicated in Mossack Fonseca.
With the dust clearing and the summit at its end, the first reactions made their way onto social media, and it's clear that some people remain unconvinced: