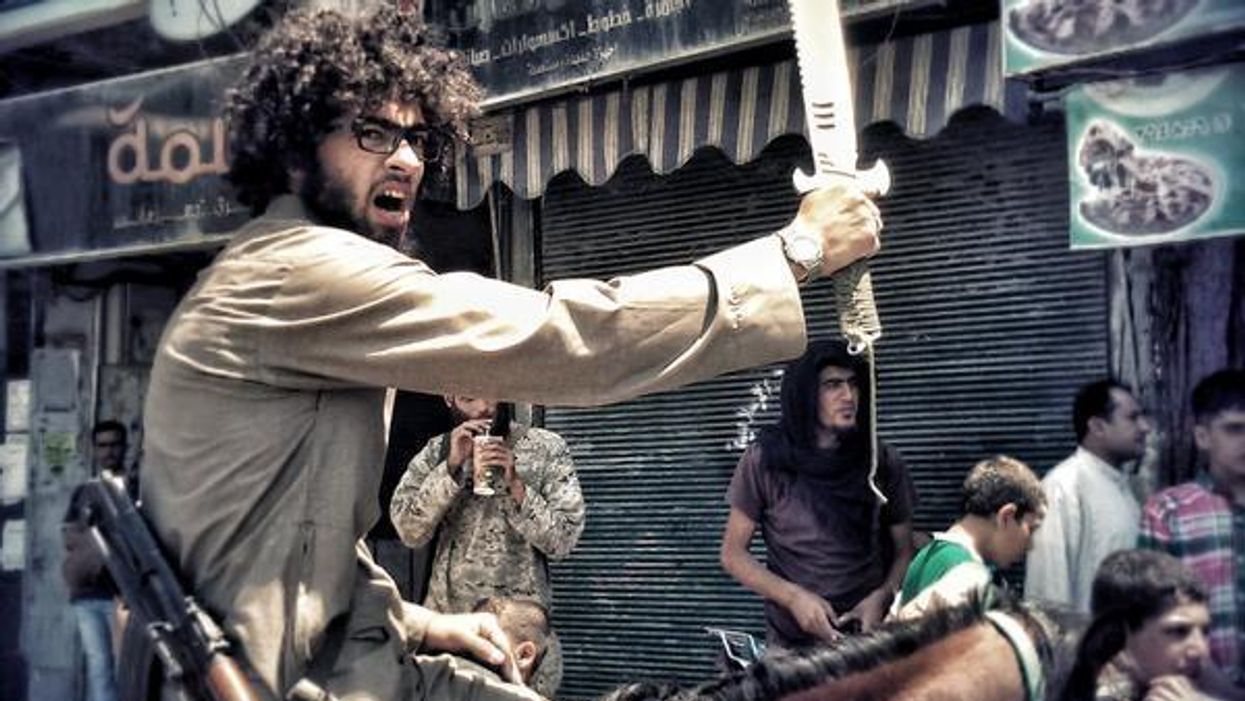 First we had the world's vainest mujahid, now we have what is possibly the world's first hipster jihadi.
In pictures that have been doingtheroundson Twitter, an Islamic State fighter can be seen with retro scimitar in hand and riding on horseback - because armoured military vehicles are too mainstream.
Although the photo was purportedly taken in Raqqa, northern Syria, this guy's tousled hair and thick-rimmed spectacles wouldn't look much out of place in Shoreditch or Williamsburg - although the semi-automatic assault rifle is a bit of a giveaway.
i100 cannot independently verify the image, but an expert on the region told us it appeared genuine.
Shiraz Maher – a senior Research Fellow at the International Centre for the Study of Radicalisation and Political Violence, King's College London, said the photo "looks legitimate".
"The picture is a few days old and no one has cast aspersions over its authenticity thus far," he added.