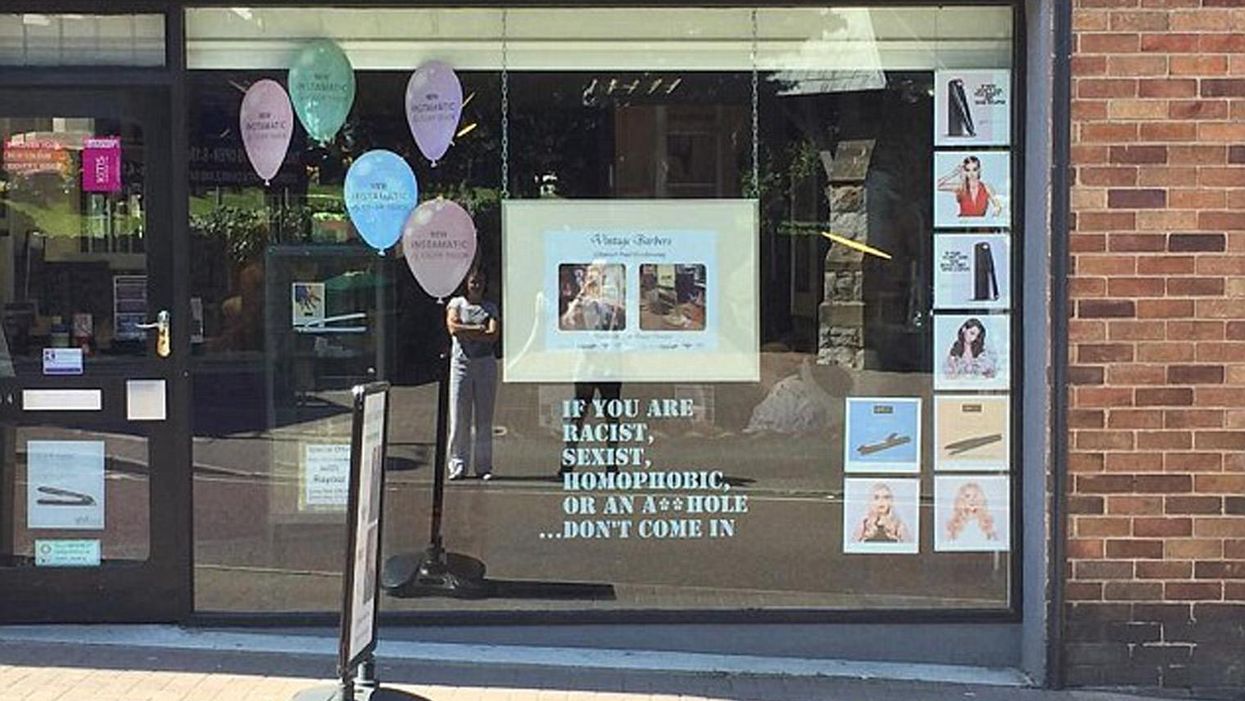 A Welsh hairdresser has issued the perfect response to homophobia, after a customer apparently refused to let a gay stylist cut his son's hair.
Russell Hughes, who owns Russell Paul Hairdressing in Prestatyn, put a sign in his salon window on Tuesday which reads:
If you are racist, sexist, homophobic or an a--hole... don't come in.
Speaking to the Daily Post, Mr Hughes, 49, said he put the sign up after a man refused to let a stylist cut his child's hair because he was gay.
I didn't recognise them. I think they may have been here on holiday.

The man came up to me at that point and said: 'I'm not being funny but did you just say that lad's going to cut my son's hair', to which I replied 'yes'.

He then said, 'Well I assume he's gay and I don't want him cutting my lad's hair so could you do it', to which I said no because I'm gay as well.
The stylist involved was not present during the exchange, as he was getting a glass of water at the back of the salon.
When I came out, I asked where the boy was and Russell told me he was gone and what had been said.

I was so shocked. You don't expect to be treated like that in this day and age. I've worked at the salon for seven years and have never experienced anything like that before.

I think Russell's new sign will make sure people like that don't come in here again.
More: What it's like to live in - and leave - the ultra-Orthodox sect that banned women driving