Islamic state (Isis) militants released a video last night purporting to show the beheading of US journalist James Foley, who had been missing in Syria for 637 days.
The video, which has been posted widely on social media, shows Mr Foley, 40, kneeling in an orange jumpsuit while a masked man stands behind him. His executioner appears to have a British accent.
Those horrific final moments are not how we should remember James Foley. He should remembered for his work as a foreign correspondent and for his bravery. After his death, his former colleague Max Fisher paid tribute to his "unfailing generosity and warmth". He also praises his bravery in "returning to a warzone" to report on Syria after being detained in a Libyan prison for 44 days in 2011.
Last night his mother Diane said she had never been prouder of her son for giving "his life trying to expose the world to the suffering of the Syrian people."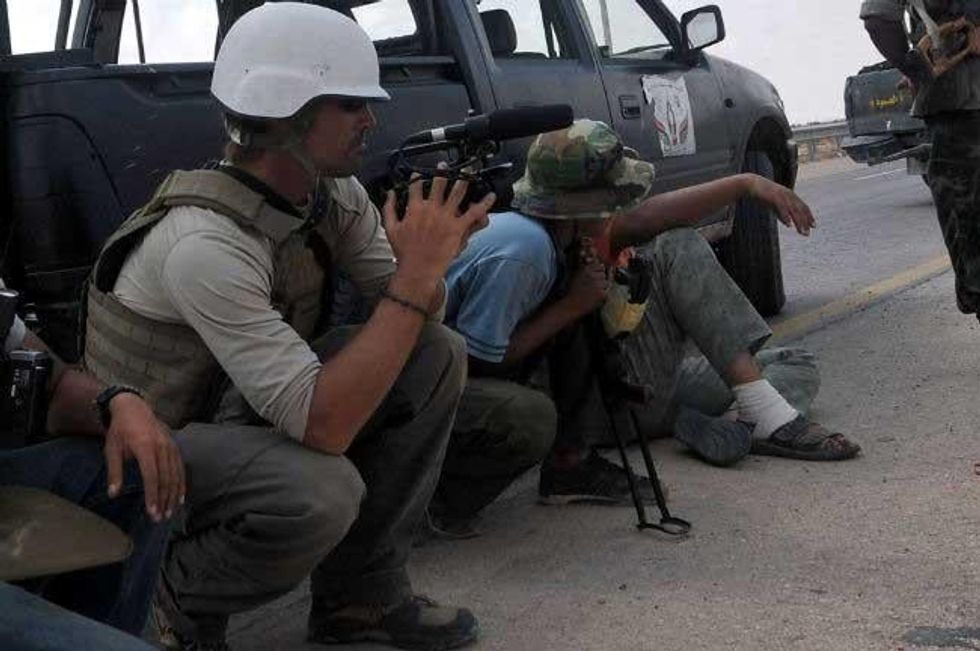 More: Mother's tribute to James Foley is heartbreaking and inspiring
More: Remember James Foley for his fearless reporting from conflict zones
Photo credits: Nicole Tung, Manu Brabo, Jonathan Pedneault, Getty and Facebook.