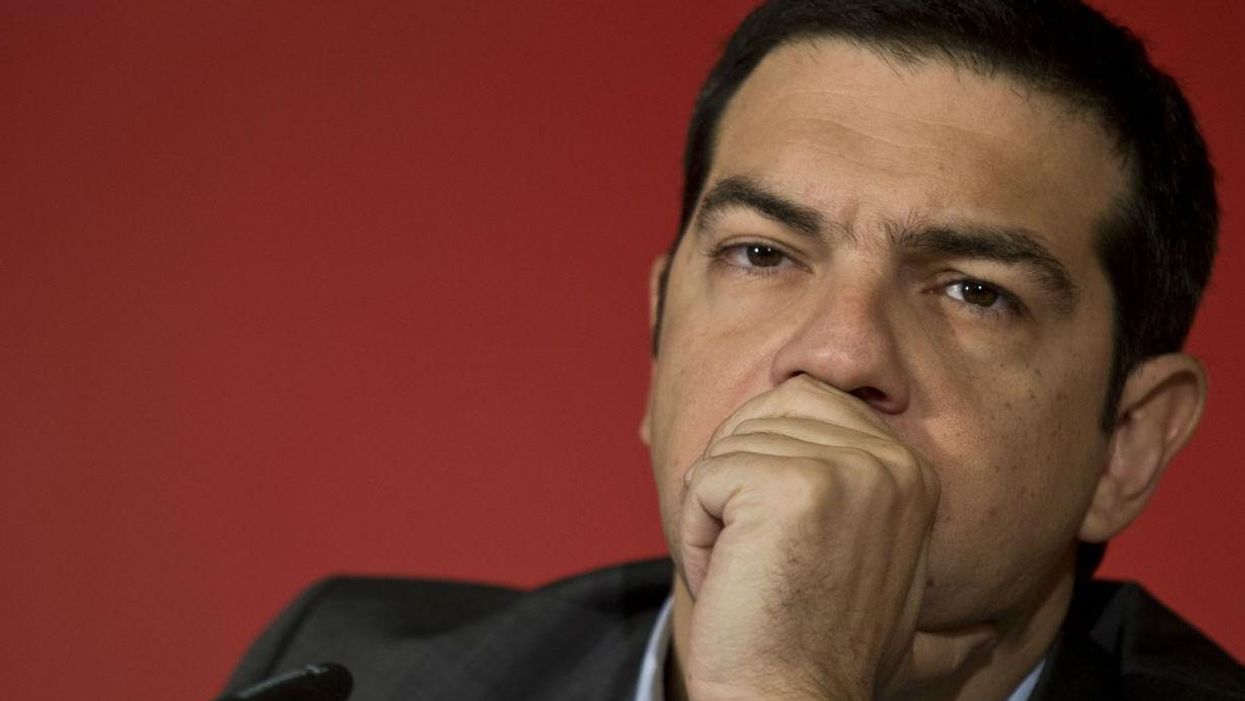 Getty
While most of Europe was still getting out of bed on Monday, Greek prime minister Alexis Tsipras and Eurozone leaders were finishing hammering out the terms that Greece will need to meet for Europe to consider a new rescue deal.
An agreement was reached after 15 hours of overnight talks that is expected to include a Greek yearly budget surplus of 3.5. per cent by 2018 - a change that would involve both more cuts to public spending and higher taxes. Increased privatisation, and changes to the VAT and pension systems are also on the cards.
Many Greeks are calling Tsipras' request for a bailout a betrayal. The Syriza prime minister campaigned against an almost identical package in last weekend's referendum, which the Greek people comprehensively rejected with a 61 per cent "no" vote.
In Greece and across the world "#ThisIsACoup" began trending on Twitter as anti-austerity campaigners voiced their anger.
The mayor of Barcelona Ada Colau, whose platform is a coalition of anti-austerity parties including Podemos, tweeted: "Greece wants to be in Europe, wants to pay debt and negotiate. But they also want respect, democracy and human rights. I stand with Greece."
Many people pointed out that Germany was the victim of harsh loan agreements at the end of the First World War:
Even though Tsipras has come to a first agreement with Greece's European creditors, he will still face opposition at home. Pushing the proposals through the Greek parliament will require Tspiras to reply on opposition groups, as about 25 members from his own party are expected to vote against his perceived U-turn on austerity.
Follow The Independent's live blog on the Greece talks here.