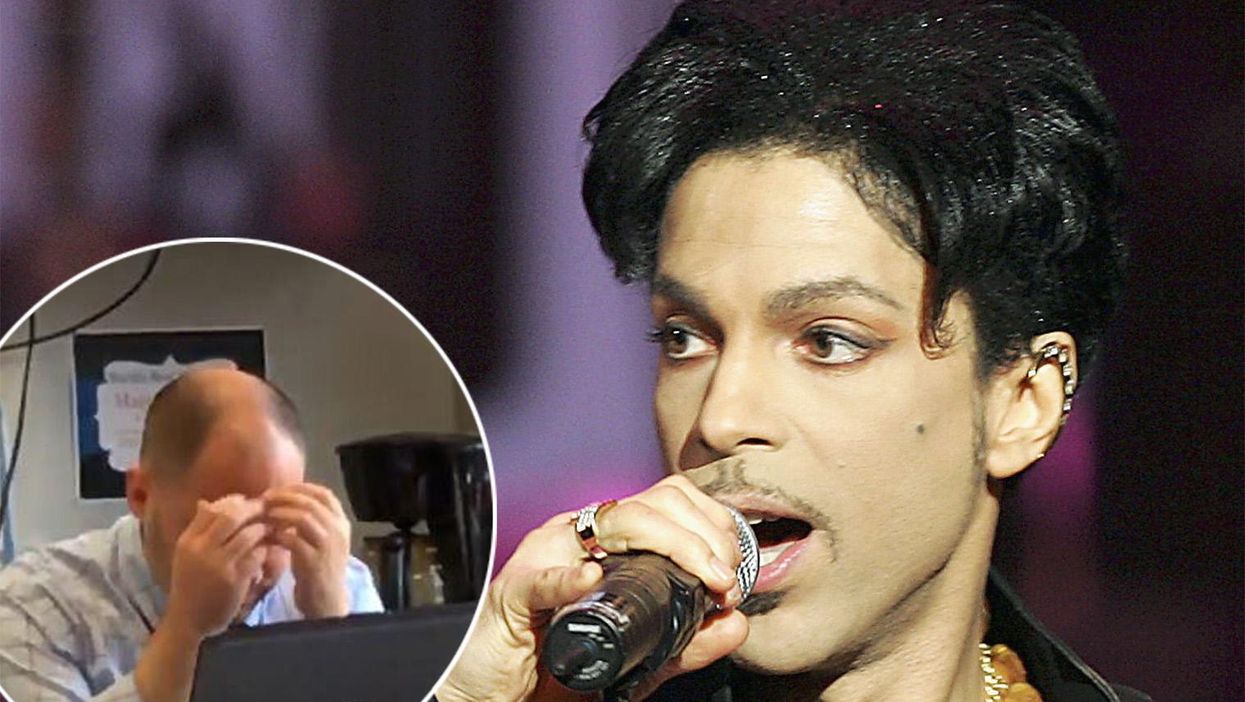 Matthew Patterson teaches English at Banneker High School, in College Park, Georgia.
He, like most of the world who appreciated Prince's music, reacted with shock to the death of the recording artist, aged 57, when he learned of it in the classroom.
One of his students filmed his reaction, posting it to Twitter, where his grief has resonated with others around the world.
Patterson later told the New York Daily News that he taught the class a little about the legendary singer-songwriter's work and achievements during the lesson:
I talked about what Prince meant to me as an artist and a brave performer and a person unwilling to take stuff from record companies.

I've been listening to Prince since I was 7.

I must've spent thousands and thousands of hours listening to Prince. I was just a huge fan.
When asked which song he chose to connect his students with Prince's music, there was only one answer Patterson was going to give:
Purple Rain, man!
It seems like his students appreciated the honesty of their teachers' emotional moment too.