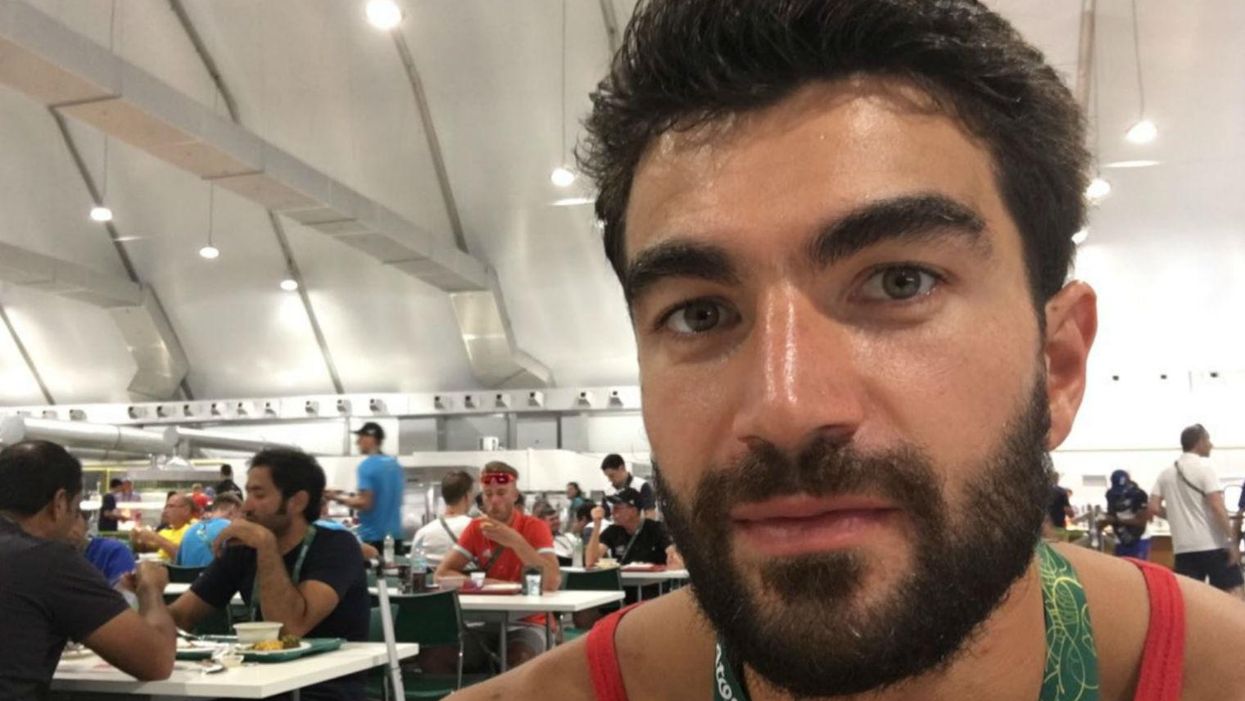 After the Daily Beast posted an article on Friday which seemingly outed gay Olympians using the dating app Grindr, a Tongan swimmer laid into the news site on Instagram.
The article had been titled 'The other Olympic sport: Swiping' and it included the weights, heights, physical features and sporting category of athletes, allowing basically anyone with a search engine to identify them.
In addition to deleting the piece, the website also issued an apology, but not before Amini Fonua, an Olympic swimmer could respond in the best way possible.
By mooning them.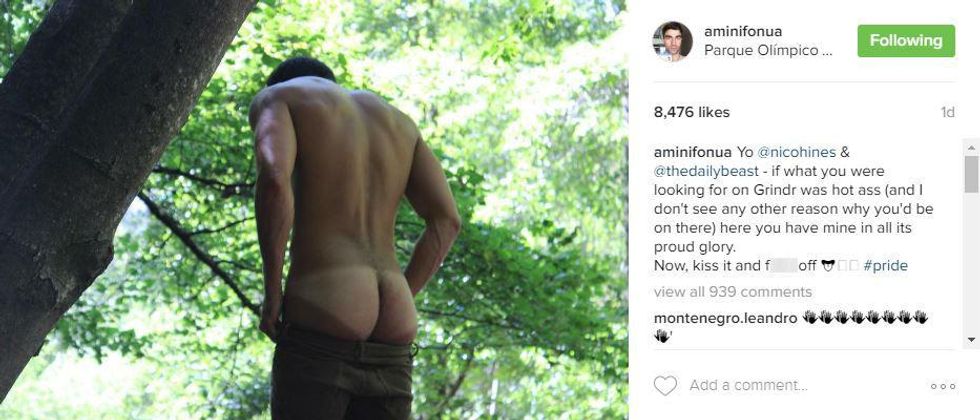 Picture: Aminifonua/Instagram
Accompanying the lunar display, Fonua wrote a post calling out the Daily Beast and the bylined journalist Nico Hines:
Yo @nicohines & @thedailybeast - if what you were looking for on Grindr was hot ass (and I don't see any other reason why you'd be on there) here you have mine in all its proud glory.

Now, kiss it and f--- off 👅🖕🏼 #pride
The post has over 8,000 likes on Instagram.
In addition to the 'cheeky' Instagram post, Fonua slammed the Daily Beast on Twitter.
Fonua also brought up the fact that due the relic that is the Colonial era penal code, homosexuality is still illegal in Tonga.
Since the article was removed, Fonua has thanked everyone who supported him.
Fonua was Tonga's flag bearer at the London 2012 games, where he also competed in the 100m breaststroke. He again competed in the 2016 Olympics in the 100m breaststroke.
The Daily Beast has since posted an apology.
Today, The Daily Beast took an unprecedented but necessary step: We are removing an article from our site, "The Other Olympic Sport In Rio: Swiping."

The Daily Beast does not do this lightly. As shared in our editor's note earlier today, we initially thought swift removal of any identifying characteristics and better clarification of our intent was the adequate way to address this. Our initial reaction was that the entire removal of the piece was not necessary. We were wrong. We're sorry. And we apologize to the athletes who may have been inadvertently compromised by our story.

Today we did not uphold a deep set of The Daily Beast's values. These values—which include standing up to bullies and bigots, and specifically being a proudly, steadfastly supportive voice for LGBT people all over the world—are core to our commitment to journalism and to our commitment to serving our readers.

We were wrong. We will do better.