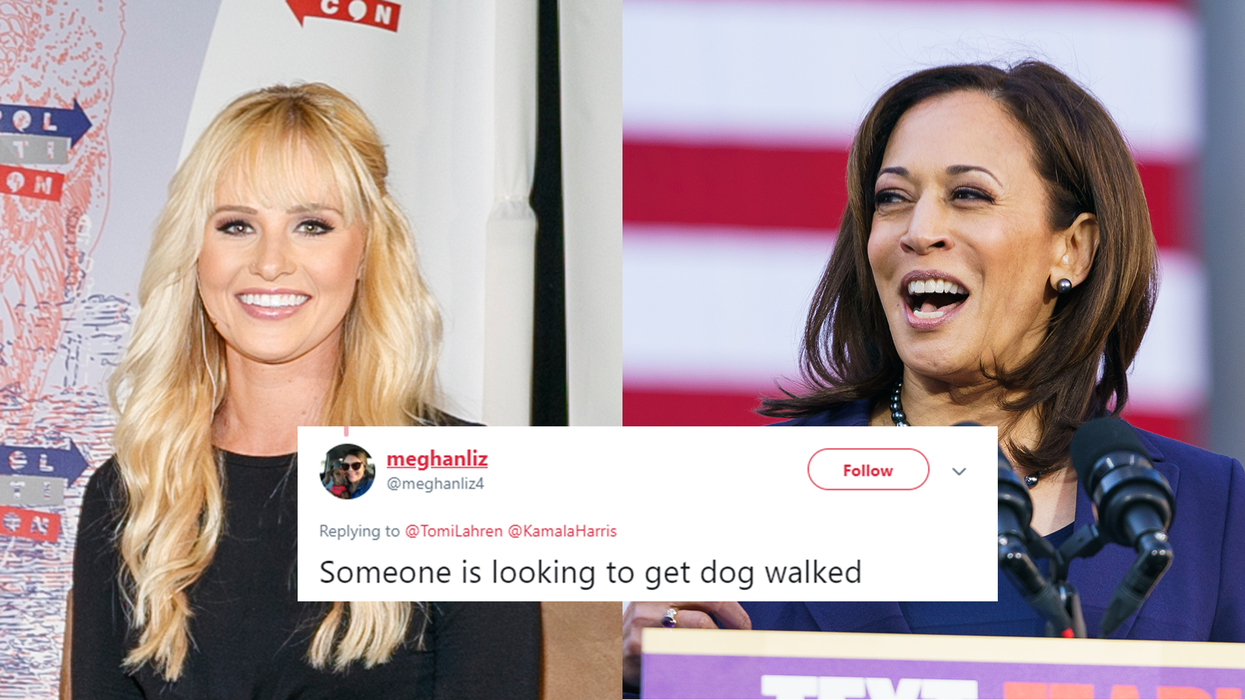 Getty Images / Twitter
Tomi Lahren has done it again, she's attempted to own a Democrat, but instead, she's magnificently owned herself.
This time, she's attempted to own US senator and presidential candidate Kamala Harris with a sexist and frankly extremely offensive tweet.
Taking to the social media platform, she wrote:
Hey @KamalHarris given that you're so vocal about the #MeToo movement, what are your thoughts on sleeping your way to the top of your political career? I'll wait.
In the tweet, Lahren was making a reference to an alleged extramarital relationship Harris had with former San Francisco mayor Willie Brown more than 20 years ago, before she was married to her husband Douglas Emhoff.
There are so many problems with this tweet that we don't even know where to start. Rather than focus on Harris' many policies proposed for her presidential bid such as endorsing Medicare For All, Lahren decided that the best way to smear Harris' presidential run was to focus on a alleged consensual relationship the 54-year-old woman may have had more than 20 years ago. Yeah, nice one.
Needless to say, the tweet backfired somewhat.
HT Someecards
More: Tomi Lahren tried to own liberals with a 'Not My President' calendar and it seriously backfired
More: Conservative TV personality Tomi Lahren said she doesn't listen to celebrities who talk about politics. People pointed out Trump was one