Joshua Blanchard/Getty Images and Twitter
Tomi Lahren, who made her name as a conservative pundit, and who took to hosting fiery Pro-Trump monologues on TV, has waded into the debate about whether or not celebrities should make their political opinions public.
No, she says unequivocally, they should not.
In a scathing tweet following Taylor Swift's decision to back a Democrat in the midterm elections and urge people to do the same during her AMAs acceptance speech, Lahren tweeted:
Let's be clear, I'm not with Taylor and I'm not with Kanye. I'm not for celebrities that pop off of sh*t they don't understand. Period.
The 26-year-old mentioned Kanye West, whose bizarre, rambling endorsements of Donald Trump repeatedly makes news.
See, there's just one small problem with what she wrote.
President Donald Trump is technically a celebrity, and since he's now the president of America, he also tends to "pop off" on quite a bit of politics....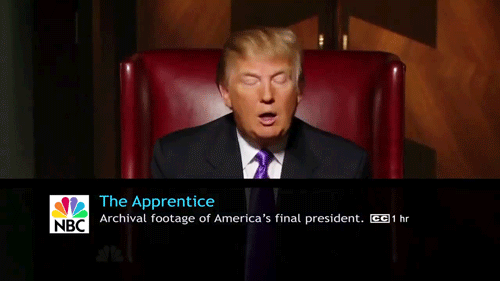 In fact, people liked his work as the host on The Apprentice so much they even awarded him a star on the Hollywood Walk of Fame...
He was awarded the star in 2007 in the television category. That's as celebrity as it gets.
People on Twitter were quick to pop off about the hypocrisy in her statement.
Others questioned why celebrities couldn't use their platform to talk about politics.
"So because someone is a celebrity, they instantly lose their citizenship and 1st amendment rights or something? They are citizens just like the rest of us," one fumed.
It got a little awkward.