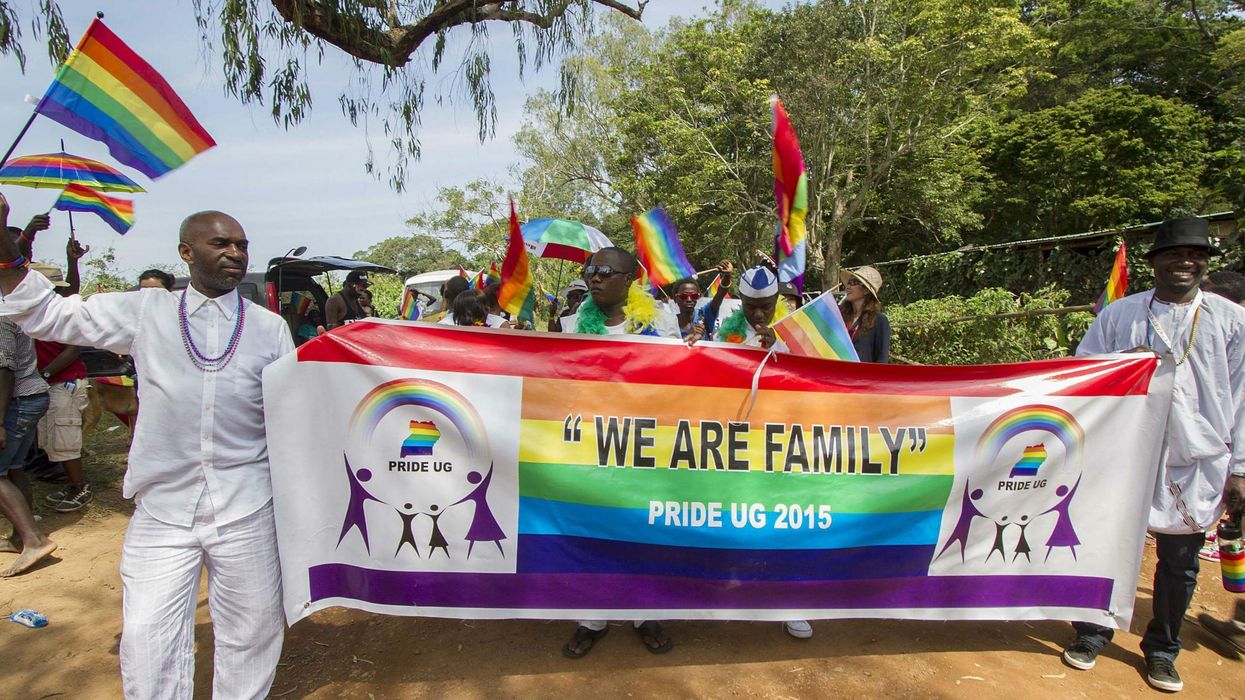 Uganda may have strict laws prohibiting same-sex intercourse, but being transgender is not punishable by law.
But the country's trans community still faces harassment, discrimination and sexual violence, as a recent Thomson Reuters Foundation profile of a series of Ugandan trans men reveals. One, known only by his first name, Shawn, recalls that a driver once threatened to lock him in a minibus so that everyone inside could 'check' if he was male or female.
Another interview subject, Jordan Zeus, describes the dangers he faced growing up:
My uncles burnt down all my clothes. When I was 19, one of them even wanted to rape me.

He told me, 'If I give you this, your mind will change.'
The men profiled have all decided to speak out in order to shed light on their experiences of discrimination, as well as to highlight the trans community's difficulties accessing formal employment. Alongside legal challenges - officially changing names on documents is just one barrier - the men also face societal stigma.
Activist William Apako, leader of advocacy group Tranz Network Uganda, points particularly to stereotypes of masculinity, which he says can lead to gender-based violence. He also explains that trans men are often treated as inferior by their cisgender counterparts.
Why would we feel that being more masculine, more violent and more powerful should be what defines us as men?
The profile sheds more light on issues specifically facing the country's trans community, but more general LGBT+ discrimination in Uganda has been well-documented.
Last year, USA Todaywrote of a 'crisis' forcing LGBT+ people to flee the country as refugees for fear of persecution. On numerous occasions, anti-gay laws - first introduced by the British Empire when the country was under colonial rule - have been strengthened and internationally condemned. Earlier this year, Prime Minister Theresa May called on Commonwealth leaders to relax their anti-homosexual laws. She also described her "deep regret" at the lasting damage caused by the British Empire.
Her pleas are necessary, especially given the fact that the situation in Uganda is seemingly worsening.
State-sanctioned conversion therapy programmes have been introduced, whereas attempts at activism and Pride parades are often interrupted by police brutality and violence. President Yoweri Museveni's famously conservative attitude has also made headlines; earlier this year, he made a public statement condemning oral sex, stating:
The mouth is for eating, not for sex.