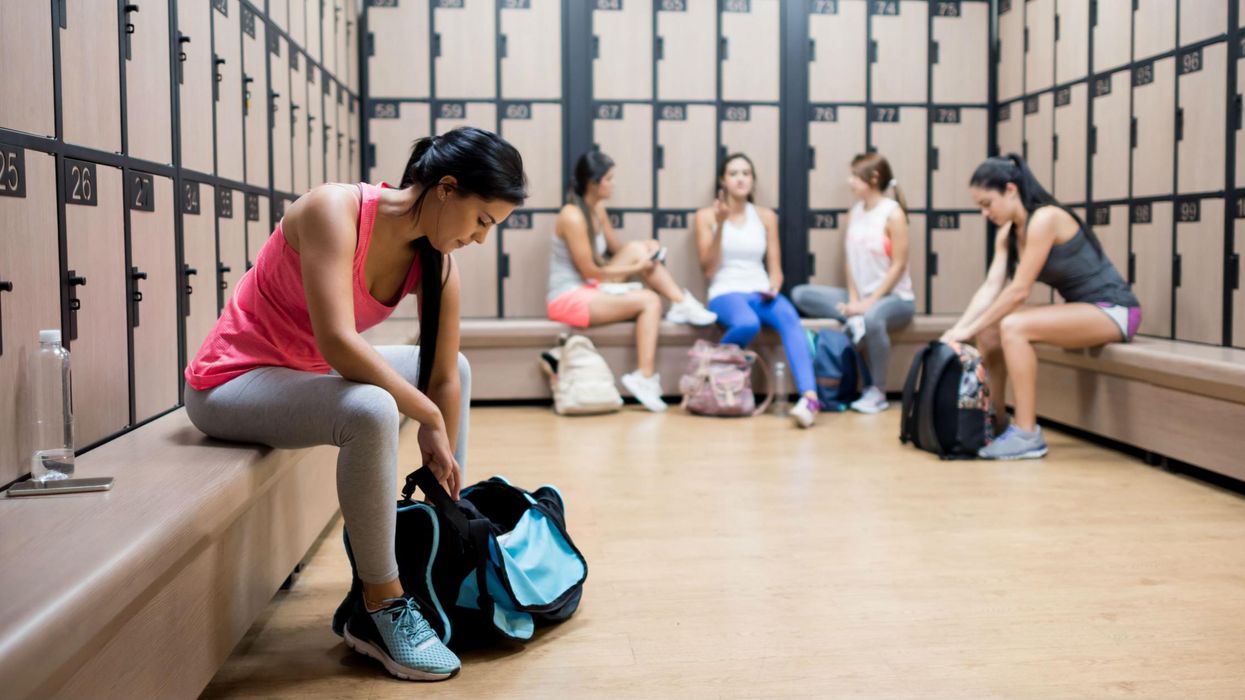 iStock
A trans woman who had gone into a woman's changing rooms at a gym was asked to leave after her presence there made someone uncomfortable.
The unnamed woman has used a PureGym and went to the woman's changing rooms to change, when a staff member asked her to leave, BuzzFeed exclusively reports.
According to the publication, the woman had been a PureGym member for more than a year and had been using the female changing rooms at the branch for two months.
She had arrived at her locker and was about to start changing when a manager came in and told her 'men weren't allowed in the women's locker rooms.'
'She said "I'm afraid you have to leave' because someone was made uncomfortable by me being in there."'
Staff told the unnamed woman that she could use the disabled changing room as it was gender neutral, but as the woman wasn't disabled, she didn't want to do that.
PureGym staff took the woman's details in an effort to follow up with the incident, and when the woman asked if having gender assignment surgery was a condition that allowed her to use the female changing rooms. The manager said she wasn't sure about the policy relating to that.
I asked if it was the policy that trans women were not allowed in the women's locker room and [the manager] said that she didn't know the policy in particular.

She just kept saying that I had to leave because someone had reported me. Nowhere in any of this did she tell me that I'd done anything wrong.
A spokesperson for PureGym told BuzzFeed news that the company aims to be exclusive, and they 'contacted the member discretely following questions from other members, to agree a solution on the appropriate changing facilities.'
Speaking toBuzzfeed, a spokesperson said:
On this occasion, PureGym staff contacted the member discreetly, following questions from other members, to agree a solution on the appropriate changing facilities.

We would still value the opportunity to discuss this matter with the member and agree an appropriate solution.

PureGym's mission is to make fitness accessible to all and 'Everybody Welcome' is at the heart of everything we do.

That core principle underpins our clear guidance to staff when supporting transgender access, which is itself based on industry guidelines.

In addition to male and female changing rooms, our gyms offer separate changing facilities and we support members to use the changing facilities that are best for them and take into consideration other members.

PureGym has a zero-tolerance policy on any transphobic behaviour from staff or other members.