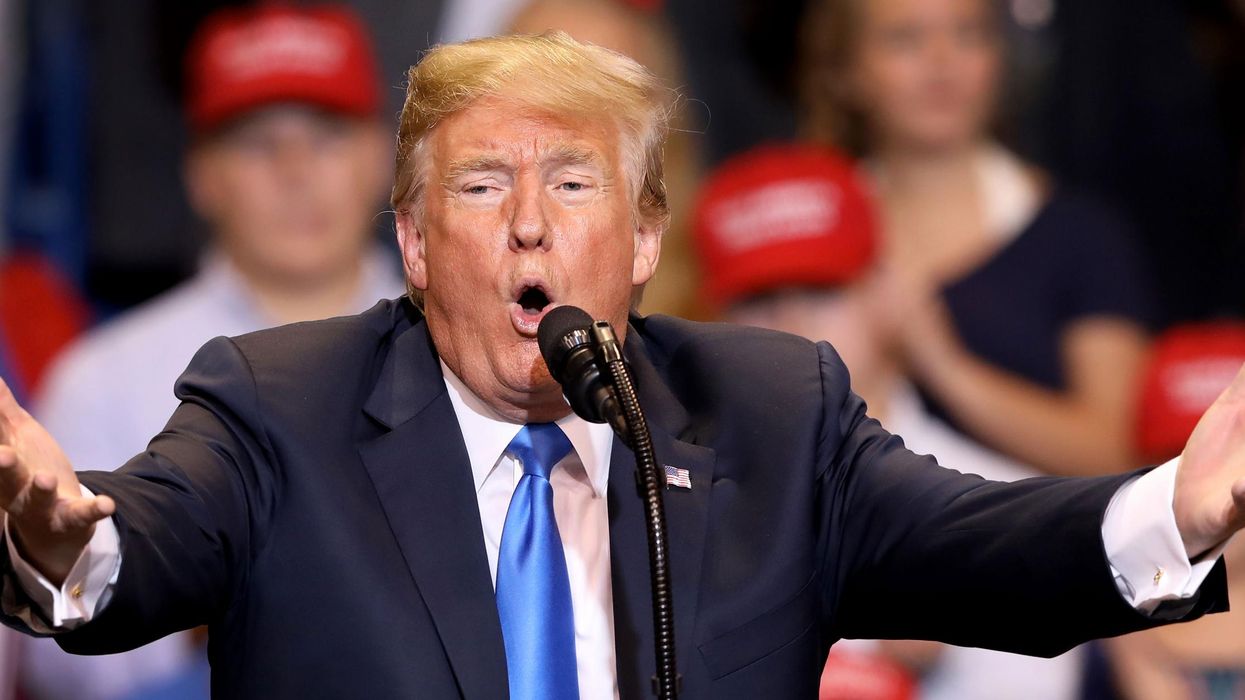 Getty Images / Rick Loomis / Stringer
Another day, another simple concept the Leader of the Free World seems to struggle to understand.
'Another day', literally, is something that Donald Trump allegedly doesn't get - yup, he has problems clocking that it can be a different times in different countries.
Several times during the first year of his administration, the US President wanted to call Japanese Prime Minister Shinzo Abe in the middle of the afternoon, according to a new Politico report.
Aides had to explain on "a constant basis" that it would be the middle of the night in Japan. A former Trump NSC official told the publication:
He wasn't great with recognizing that the leader of a country might be 80 or 85 years old and isn't going to be awake or in the right place at 10:30 or 11 p.m. their time.

When he wants to call someone, he wants to call someone. He's more impulsive that way. He doesn't think about what time it is or who it is. 
But this is far from the worse of Trump's diplomatic struggles.
Ahead of a meeting with India's prime minister, Trump mispronounced Nepal as "nipple" and laughingly referred to Bhutan as "button", sources told Politico.
He reportedly didn't realise what Nepan and Bhutan were. One person familiar with the meeting said:
He didn't know what those were. He thought it was all part of India.

He was like, 'What is this stuff in between and these other countries?'
White House press secretary Sarah Huckabee Sanders told the publication:
The President has developed strong relationships and good rapports that are not only friendly, but also allow for candid conversations with many of America's closest allies.

He has even worked the phone with our competitors, injecting stability into bilateral relationships that are undergoing contentious, but necessary readjustments to place American interests first.

Foreign leaders appreciate that the President is willing to take their calls day and night.
She added:
The President has made clear that when leaders reach out for calls, [aides should] set them up right away.

He has had foreign leaders calls very late at night and never wants another leader to wait before their call is returned.