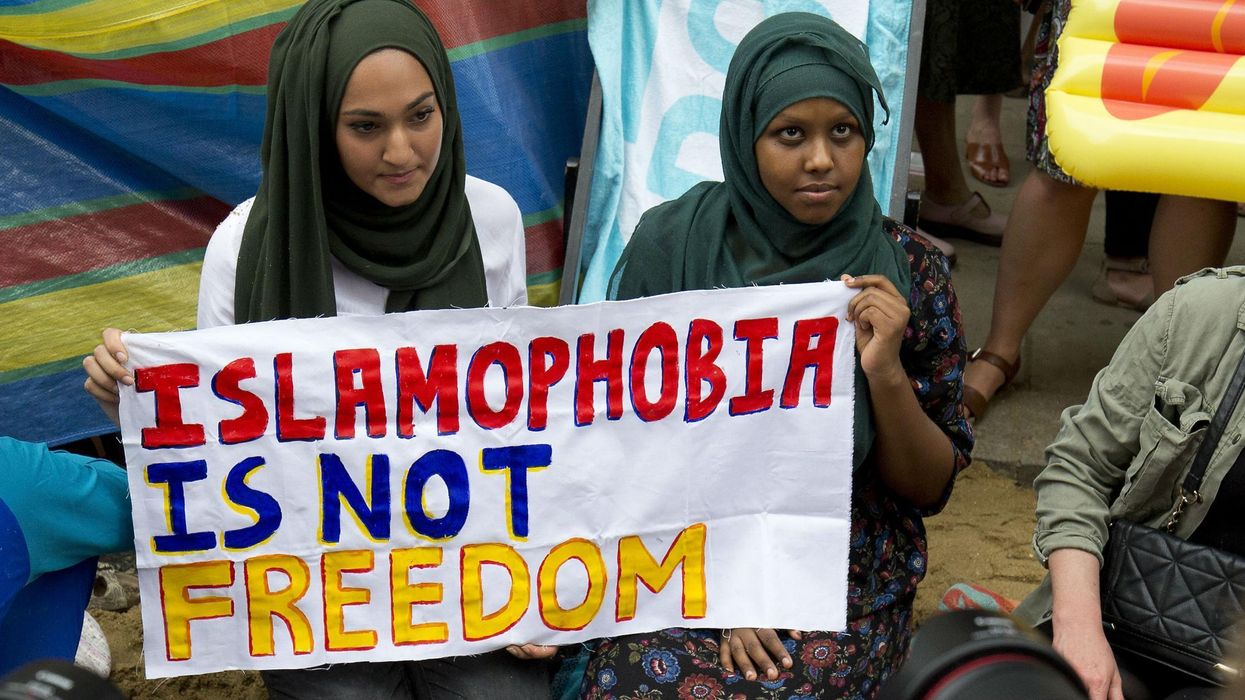 The last few weeks have seen a slew of Torycouncil candidates suspended ahead of this week's local elections, largely for homophobia and antisemitism.
Now Islamophobia has been added to the list. Lewisham candidate Karen Sunderland was suspended pending an investigation thanks to a series of tweets which described Islam as the 'new Nazism' and criticised Muslims living in Western countries.
Sunderland has since made her Twitter account private; a Conservative Party spokesperson has confirmed:
Karen Sunderland has been suspended and an investigation is underway.
This morning, the Daily Mail also reported that Enfield candidate David Boston had been suspended just weeks after sharing a photograph of bacon hanging from a door handle alongside the caption:
Protect your house from terrorism.

Stay safe lads.
The Enfield Conservatives Facebook page later released a statement confirming that Boston's views do not reflect the party's own stance.
The image is an obvious reference to Islam and to the harmful myth that the religion is directly responsible for all terror attacks.
This isn't true. Statistics published last year showed a 77 per cent rise in terrorist attacks committed by white assailants, fuelled by an ongoing rise in white supremacist terror attacks and the popularisation of 'alt-right' rhetoric more generally. Also, one of last year's most prevalent terror attacks was Islamophobic in motivation - Darren Osborne admitted driving into a Finsbury Park mosque to 'kill all the Muslims'.
The months after Brexit also saw rates of religious and racial hate crime soar, whereas this year's 'Punish A Muslim Day' - which offered horrendous rewards to those willing to carry out Islamophobic hate crime - indicated that Islamophobic sentiment is still as rife as ever.
Despite these recent suspensions indicating Islamophobic sentiment among local Tory council candidates, it has been reported that repeated requests made by the Muslim Council of Britain to conduct a full inquiry into Islamophobia within the Conservative party have failed to yield results. By contrast, the Labour Party's own deep-seated antisemitism has made headline news repeatedly over the last few weeks.