Prince William got some serious face time with Barack Obama today as he and his wife Kate continued their three-day tour of the US.
But as photographers craned to get the all-important 'natural' shot of the White House meeting, the US president and the second in line to the British throne had to make awkward small talk.
From footage of the Oval Office photo opportunity we know the Duke of Cambridge predicted a "busy year in 2015" with the birth of his and Kate's second child.
He also said of the birth of their first child, George, that "the excitement of the event and everything else was just chaos".
All the while Kate was in Harlem visiting a children's centre, while later William delivered a speech on the illegal wildlife trade at the World Bank.
The Cambridges will next be seen in courtside seats for an NBA basketball game.
Oh, and here's one of many final shots of William and Obama together, looking remarkably not awkward at all.
What a time to be alive, right?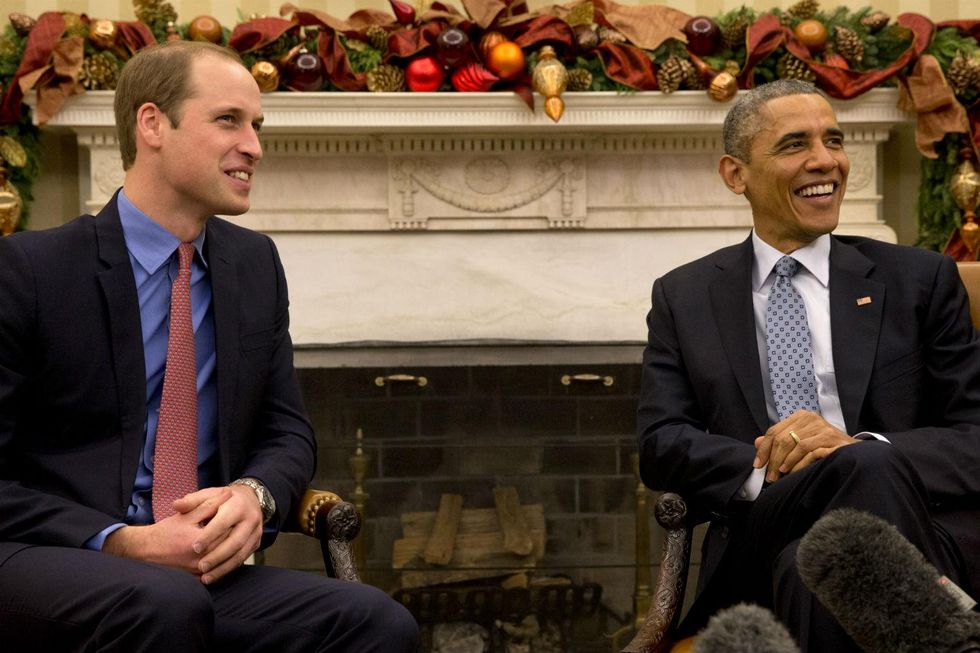 More: [This is why Prince William is playing Angry Birds]1
More: [Everything you need to know about the royal baby]2