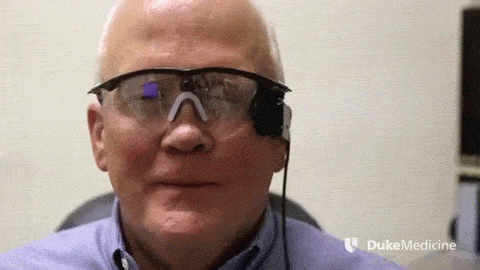 American Larry Hester has been blind for 33 years due to a condition called retinitis pigmentosa.
This video shows the moment he saw for the first time in three decades after medics implanted the Argus II Retinal Prosthesis System visual aid, also known as a bionic eye. The implant so far only allows Mr Hester, 66, to differentiate between light and dark. But he said of the moment he could see again:
I just had to take a deep breath. It was hard to articulate what I was feeling but I wanted to share it with everyone I could grab at the time."

It's so basic, the light is so basic. It probably wouldn't have significance to anybody else but to me it's meaning I can see light and we can go from here.
Mr Hester is the seventh person in America to receive the implant, which is in his left eye.
More: The future is here and Alien is kind of real