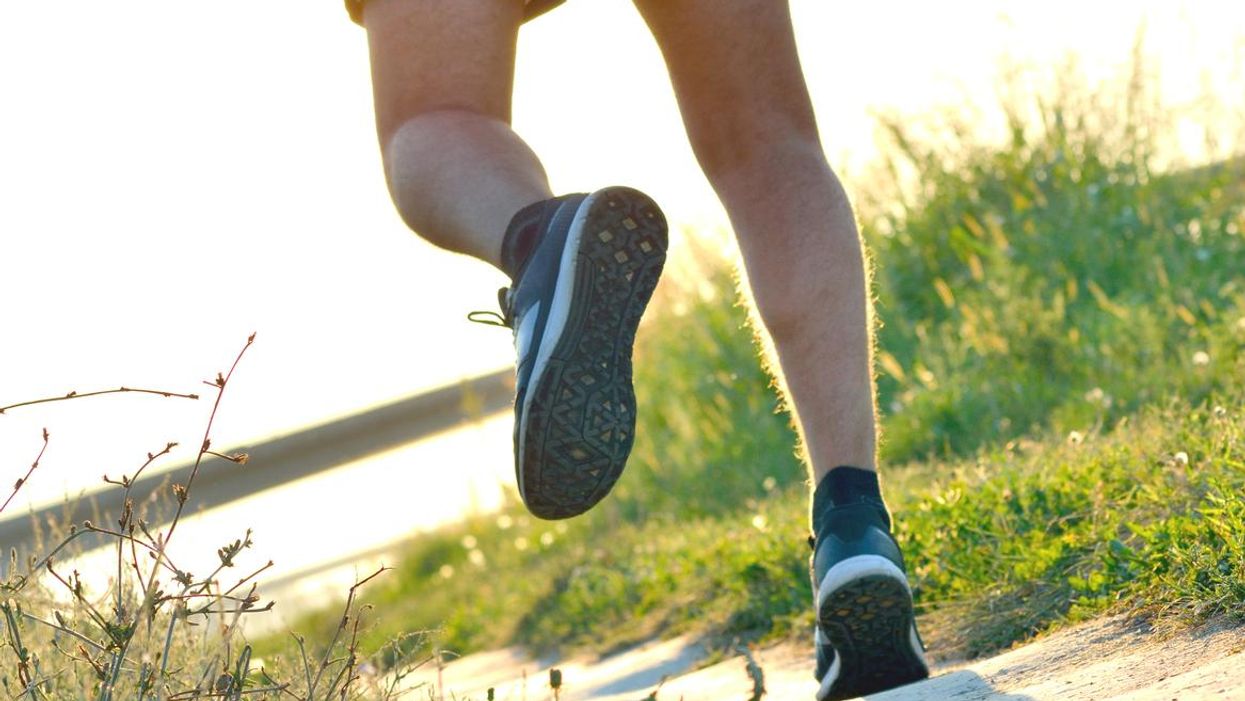 iStock/Getty Images
A young man who was overweight, for a large part due to stress eating, has some inspiring words for getting healthier and happier.
Alex Merriam, interviewed for Tonic, discussed how he lost half his body weight, down from 350lbs before he was aged 18.
He's now half his original weight, and jokes that he is almost half the man he used to be.
In late April Merriam posted a 'before/after' photo on Reddit.
Merriam's post reached out to anyone who wanted advice about being overweight during their school days, in recognition of how difficult that can be.
He provided this context for his weight loss in the post:
I started my journey just eating better and consciously being less lazy. That helped me lose my first 70lbs. Then last May (at 280lbs) I started going to the gym 6-7 days a week and doing 300-500cals of cardio+30-45 min of strength training. I proceeded to lose about 2.5lbs a week until I hit my final goal. I maintained a calorie deficit that worked for me and was sure to drink tons of water (close to 2 gallons a day sometimes).
Merriam told Tonic that it was a job opportunity that prompted him to take on weight loss.
It was a moment, but not a big emotional one. The summer of my sophomore year in college I got a really cool internship working for the State Department at the US embassy in El Salvador. Public service is something I'm really interested in and want to continue in my career—preferably in a law enforcement office with federal agents. My boss and I talked about my career aspirations, and he was like, "You're on the right path in terms of your resume, but unless you get in shape, there's no chance you get a job in this field. Nothing matters if you can't pass the physical tests.
After six months working and running around El Salvador, Merriam had lost 70lbs.
He explained that it's taken a great deal of effort and sweat to get to his current weight and fitness.
Yeah, for the past year now I've been going to the gym six to seven days a week. I've lost a little over 100 pounds (on top of the 70), about two and a half pounds a week. I reluctantly call myself a runner, even though I do enjoy it. It's something I never thought I'd enjoy.
There were other effects as well as the obvious aesthetic and healthier gut.
I'm one of those people who's annoyingly happy now. I was never that happy a person, I guess. Now I'm the guy who's smiling all the time. And I've physically grown. I've grown 2.5 inches since I started losing weight. I'm 6'1" now.
The ending note to his Reddit post was the sweetest.
Now I workout so much I have to consciously eat more so I don't continue to lose, a problem I never thought I would have. It's a lifestyle, I just got back from a three month long trip to Europe and ate like a king because I was walking so much and still managed to lose 2 lbs a week while there.

It's all about making things work for you, we're all different.
HT Tonic