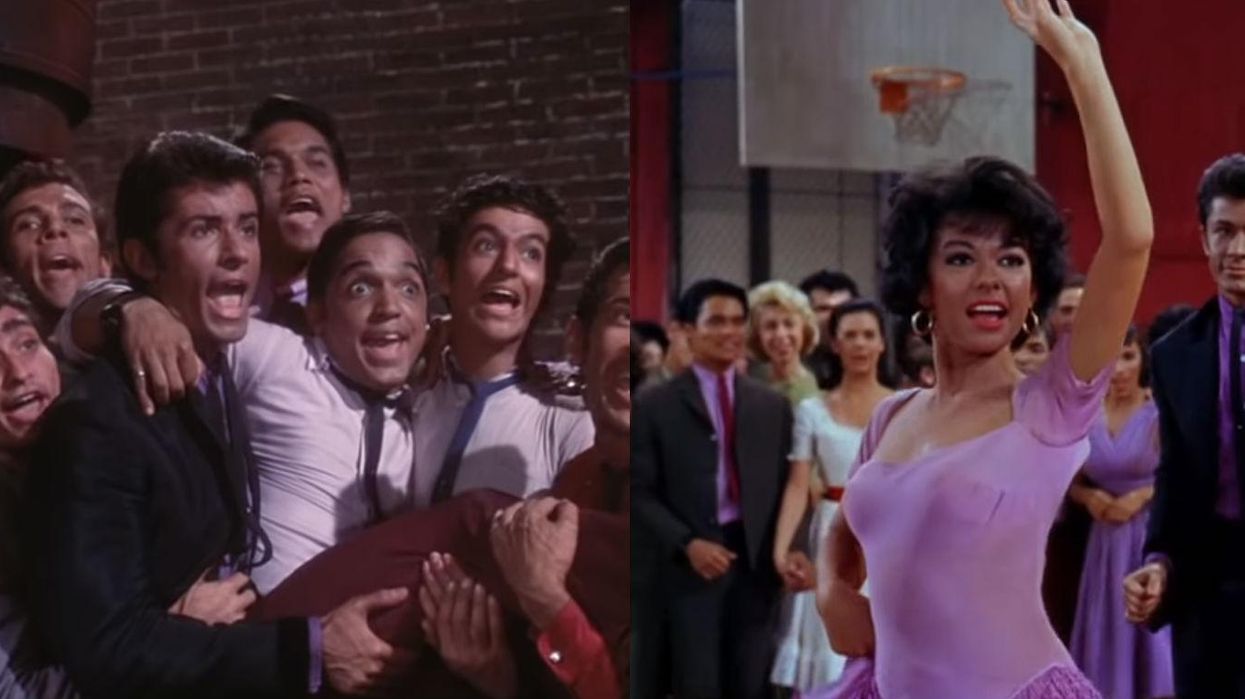 West Side Story, 1961
A student production of West Side Story has been cancelled after facing intense criticism around the casting of white students in Latinx roles.
Latinx students, from Kent State University in Ohio, who had auditioned to play members of the Sharks - a Puerto Rican street gang in the musical - became angered when they found out three leading roles went to white and non-Latinx classmates.
Bridget Martinez, a music theatre major of Puerto Rican descent, auditioned for the romantic lead Maria and was upset when she learned the role was given to a white student.
She said she had auditioned for her "dream role" but then "it all just got screwed up," NY Postreports.
Martinez was cast as the lead's understudy, and three other leads that are traditionally Latinx were also given to non-white students.
Students at the university were furious at the casting choices and accused the university of cutting out Latin-Americans from a story specifically about how the Latin-American experience in 1950s America. An adaptation of Romeo and Juliet, the story follows the forbidden love between the leader of Polish-American Jets and the sister of the leader of the Puerto Rican leader of the Sharks.
Martinez told KentWired:
I was just blow away because it was not correct at all. I saw myself as Maria.
"None of the three Latino roles were cast as Latino," she added.
Twenty-one-year-old Viviana Cardenas, a Latinx student who auditioned for another leading role that went to a black student, said:
I think the professors who made the decision wanted the best for the show, and that's what they considered, and that's it. I think there are more things that need to be considered than just that.
Backlash from students prompted a town hall meeting last month, which was overseen by officials from the Division of Diversity, Equity and Inclusion.
Following the meeting, Eric van Baars, director of the School of Theatre and Dance, announced the cancellation of the play.
Van Baars told Fox News:
The cancellation of West Side Story was in response to our community members' voices and the national dialogue regarding the desire for authenticity on our stages. To be current and culturally engaged, the School of Theatre and Dance supports the progression of conscious casting in the American theatre today.
Instead, the university will put on a production of Children Eden, and those cast in the West Side story will be in the production.
In an email to students, Baars added: "While not all will agree with this choice, I hope most everyone in the school supports a fresh start on the process."