Burundi is facing its gravest crisis since the end of civil war in 2005.
People are rioting because President Pierre Nkurunziza said that he's going to run for a third consecutive term, even though the constitution requires him to step down after two.
Weeks of violent protests have left more than 20 people dead, and the UN Refugee Agency says more than 105,000 people have fled the country since the unrest began.
There have been outbreaks of cholera among displaced people, who are living in poor conditions.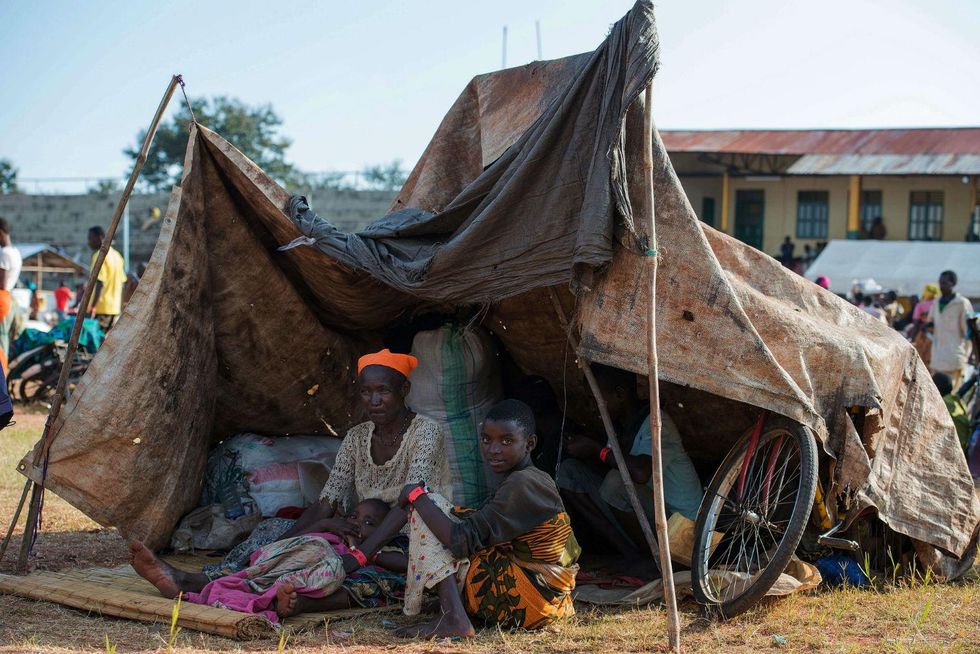 Last week there was a failed coup against the former rebel leader, which led to a purge of Nkurunziza's cabinet, arrests of senior army, police and government officials and a crackdown on independent media.
Nkurunziza has had to postpone parliamentary elections that were supposed to be held on May 26. He's also under pressure from the African Union and European Union to delay the presidential elections in June.
Speaking on state television last night, Nkurunziza called for peace and insisted that the presidential election will go ahead as planned - even though protests are ongoing despite a government ban.
During a demonstration in the capital Bujumbura yesterday, the police opened fire on protesters, accidentally killing a soldier.
So what was Nkurunziza doing while the protest raged downtown? Having a kickabout. Seriously.
The president's love of football is well known. He even has his own team, called Hallelujah FC.
So glad to see he's got his priorities in order.
From the Independent: [President clings to power and delays elections amid continuing violence against protesters]8