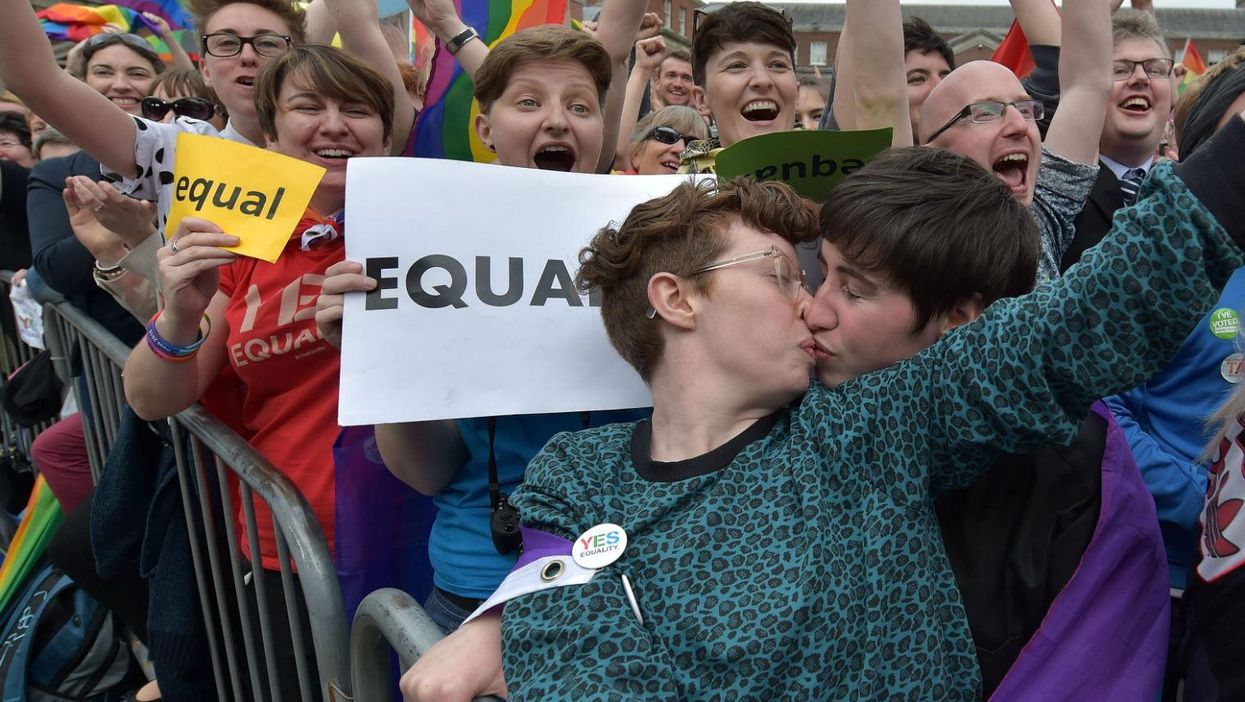 The Vatican has attacked last weekend's 'yes' result in Ireland's historic gay marriage referendum, calling it a "defeat for humanity."
Vatican secretary of state Cardinal Pietro Parolin, who is the second most senior official after Pope Francis, told reporters last night:
I was deeply saddened by the result… The church must take account of this reality, but in the sense that it must strengthen its commitment to evangelisation. I think that you cannot just talk of a defeat for Christian principles, but of a defeat for humanity.
There were celebrations for gay rights activists across Ireland after 62 per cent of voters said yes to changing the country's constitution to allow same-sex marriages in addition to civil partnerships.
In Ireland, one of the Catholic Church's most senior representatives said that the vote reflected the church's own failings and that it was in need of a "reality check."
I ask myself, most of these young people who voted yes are products of our Catholic school system for 12 years. I'm saying there's a big challenge there to see how we get across the message of the Church… We have to see how is it that the Church's teaching on marriage and family is not being received even within its own flock.
Diarmuid Martin, Archbishop of Dublin, speaking on Irish broadcaster RTE
Pope Francis himself has not officially commented on the legalisation of gay marriage in Ireland, but his stance on homosexuality and religion is softer than many of his predecessors. In 2013, when asked about gay priests, he famously said "who am I to judge?".
His liberalness probably does not extend as far as marriage, however. On a trip to the Philippines earlier this year Francis warned against the "ideological colonisation" of the family, which is "threatened by growing efforts on the part of some to redefine the very institution of marriage."