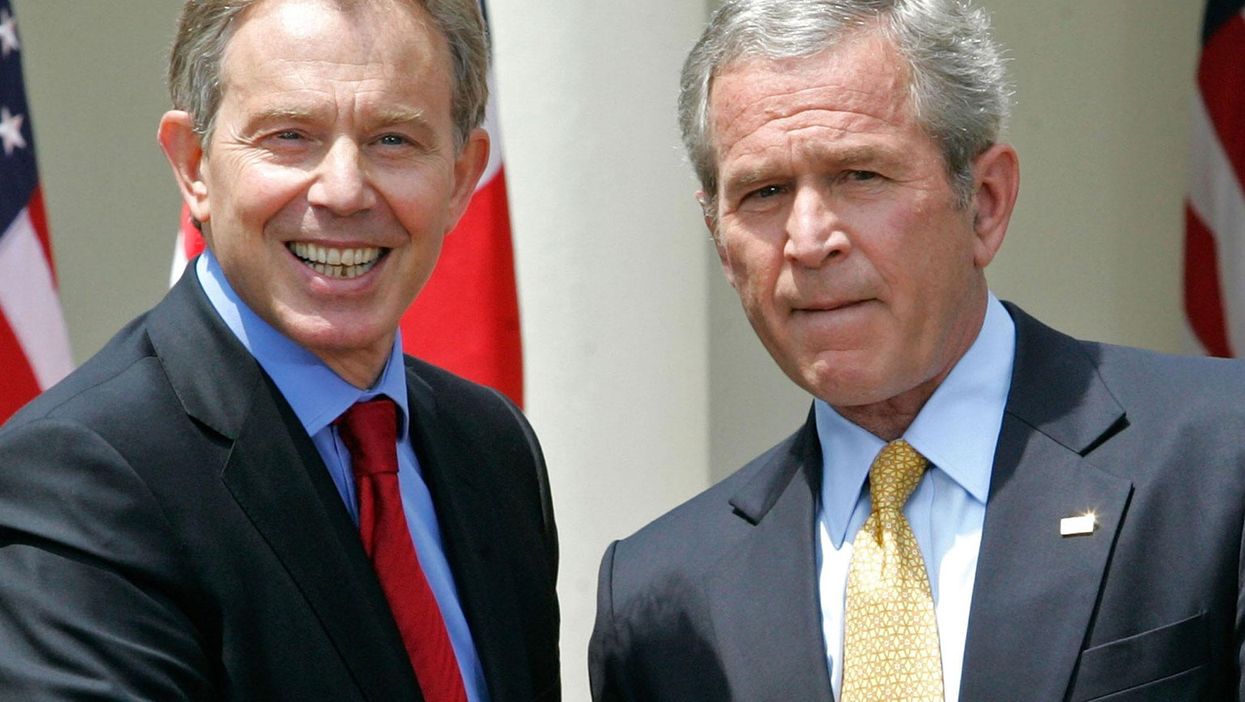 What we know
The Chilcot Inquiry into Britain's involvement in the Iraq war will not be published until after this year's general election.
Why the delay?
Sir John Chilcot, the chairman of the inquiry, wrote a letter to prime minister David Cameron explaining that while "substantial progress" has been made it will still be "some further months" until the report is published.
I can confirm that individuals are being given the opportunity to respond to provisional criticism of them in the inquiry's draft report.

This is an essential and confidential process. It would not be appropriate for me to comment on it in detail.

We intend to finish our work as soon as it is possible to do so whilst being fair to all those involved.
Tony Blair and George W Bush shake hands in the Rose Garden of the White House, 2007 (Picture: Getty)
Before today, recent delays were attributed to disagreements between the British and US governments over declassifying communications between Tony Blair and George W Bush.
However, at the start of this year the Government said conversations over that matter had concluded and that the gist of the communications could be released.
Mr Blair - who is expected to be criticised by the report - has insisted he has not been the reason behind the delay. His allies have previously blamed the civil service and concerns from the British and US intelligence services.
What is the Chilcot Inquiry?
The Royal Welsh Fusiliers near Basra, southern Iraq, in 2004 (Picture: Getty)
The inquiry was launched by Gordon Brown in 2009 to address Britain's involvement in the Iraq invasion in 2003 and subsequent protracted conflict.
According to the official website, these investigations include, assessing "the way decisions were made and actions taken, to establish, as accurately as possible, what happened and to identify the lessons that can be learned".
It is understood to be over a million words long and will contain details of discussions of more than 200 Cabinet meetings.
The last hearing of the inquiry was in February 2011 and was expected to publish its findings "some months" later.
Calls for its publication have increased following a US Senate report late last year that revealed the widespread use of "enhanced interrogation techniques" by the CIA.
What has been said as a result of the delay?
In a letter sent to Sir John, and published by No 10, the prime minister expressed his frustration, but did, however, accept that "the timetable and processes for completing your work are entirely for you to decide - not for the Government".
Others have been less understanding:
This is a shocking development. It is a betrayal of the British public who are entitled to see this report before the election.
Norman Baker MP, Liberal Democrats