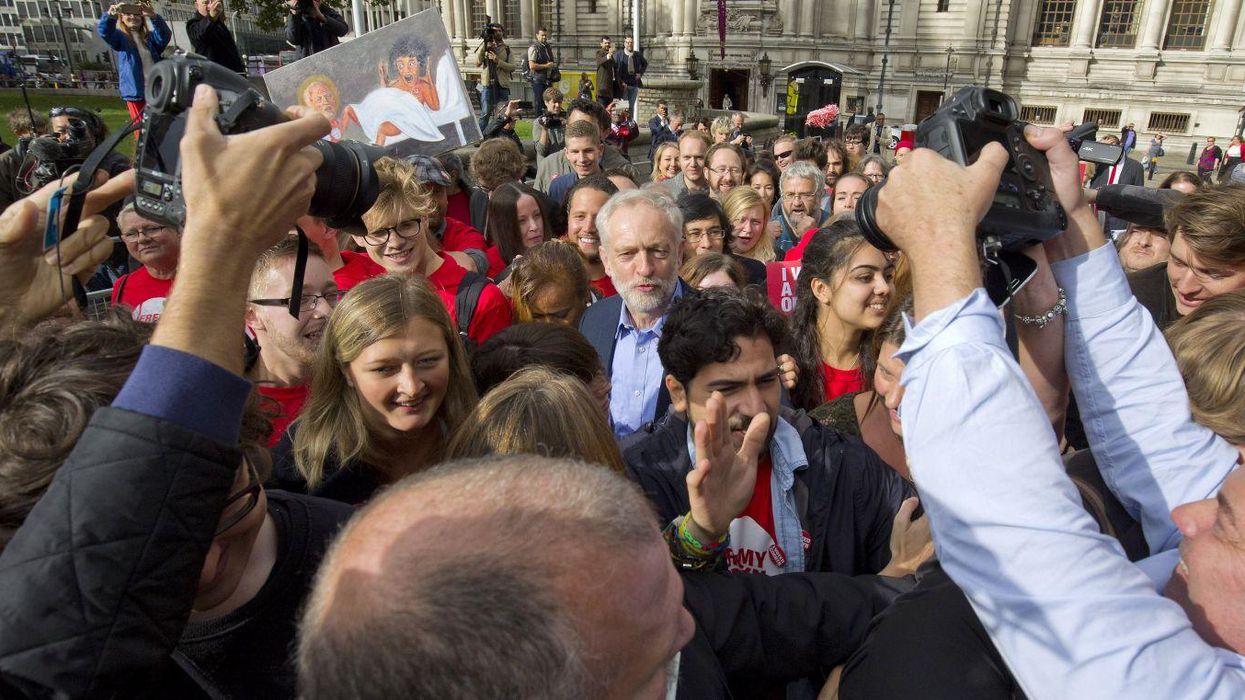 Volunteer activists from Jeremy Corbyn's leadership campaign are starting a new social media campaign, which hopes to bring about a grassroots movement for progressive change.
The campaign, which is called 'Momentum', describes itself as the successor to the Jeremy Corbyn for Labour Leader campaign, and is independent of the Labour party.
All the founders are members or supporters of the Labour party, and Momentum will cooperate with the party on projects, leading critics to claim the organisation is a party within a party.
Momentum says it will:
transform the Labour party into a more democratic party with the policies and collective will to make that change. The individuals and groups will also campaign on issues that matter to Momentum, including by holding rallies and the encouragement of mass mobilisation.
Momentum is principally organising through a Facebook page for the moment, but hopes to expand into a nationwide grassroots movement.
The social media campaign has so far amassed 12,000 likes on Facebook in one day. The campaign hopes to transform this over time into a nationwide network of engaged activists, down to every city, town or village.
Detractors have said that the campaign is unnecessary, and will only encourage misdirection and division within the party.
Meanwhile, Tristram Hunt is today to give a speech at Sheffield University in which he will argue that social media has caused the Labour party to move away from public opinion in key issues to the nation, such as immigration, welfare, personal financial interest, public services and business.
(Picture: Chris Jackson/Getty Images)
He will say today:
If social media were politicising the many as well as radicalising the few; were it significantly growing the number of people engaged in politics in the first place, rather than confirming pre-held bias, then Ed Miliband might now be sitting in 10 Downing Street.

What people say to each other on the internet – and social media in particular – rewards strong, polarising opinions and primary coloured politics.

Far from broadening the mind through access to the greatest library human beings have ever created, people's experience of the internet is increasingly a narrow online world where anyone who puts their heads above the parapet can be the target of an anonymised digital mob."
Labour's division in the party isn't just over issues, it seems, but how they communicate with the public about issues.