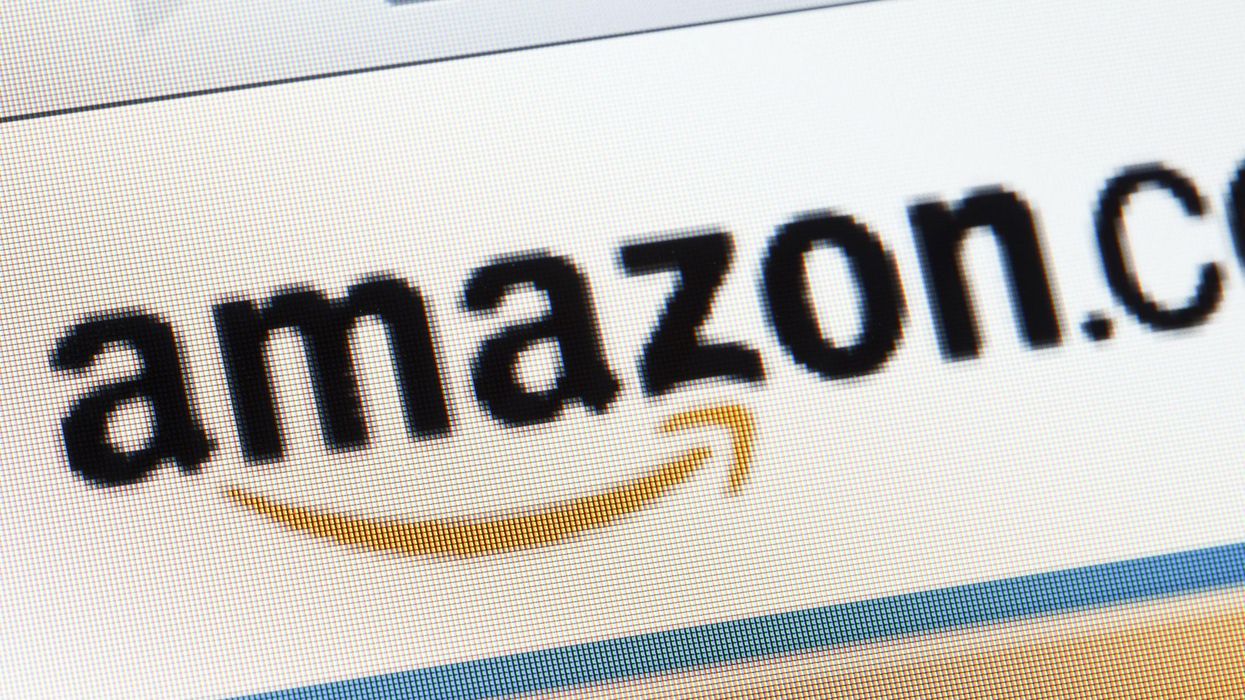 iSTOCK
A new report by two advocacy groups found that Amazon is still selling white supremacist symbols and Nazi memorabilia.
The study, conducted by the Partnership for Working Families and the Action Center on Race & the Economy, found that items such as a swastika pendant, stickers with Nazi imagery and a German SS hat were all sold on the platform.
There were also items reportedly targeted at children, such as a Nazi-themed Pepe the Frog fidget spinner and a child onesie with a burning cross on it, the Verge reported.
Picture: Delivering Hate screengrab
The products, which feature images labelled by the Anti-Defamation League as hate symbols 'were available for purchase on Amazon.com in June 2018'.
In 2015, Amazon faced controversy for selling the Confederate flag on its website, and in response to a mass shooting at a black South Carolina church, joined Google in pulling flag merchandise from its website. However, according to the report, confederate memorabilia were still being sold.
It also found books available on kindle from publishers that have been identified by the Southern Poverty Law Centre as hate organisations.
The report concluded:
Amazon enables the celebration of ideologies that promote hate and violence by allowing the sale of hate symbols and imagery on its site, including Confederate and anti-Black imagery, Nazi and fascist imagery, and the newly adopted imagery of the modern white nationalist movement. Additionally, a number of these products are targeted at children.

As a publisher of media in e-book, print book, and streaming formats, Amazon facilitates the spread of hate ideologies, including white supremacy, anti-Semitism, Islamophobia, and homophobia. Amazon provides a platform for openly racist writers, musicians, and activists, including some who advocate for violence against Black people, Muslims, Jewish people, and LGBTQ people.

These uses of Amazon's platforms are made possible by what appear to be inadequate and poorly enforced policies. Amazon has a policy against "products that promote or glorify hatred, violence, racial, sexual or religious intolerance or promote organisations with such views" and reserves its right to remove any listing it deems inappropriate.
indy100 has contacted Amazon for comment.