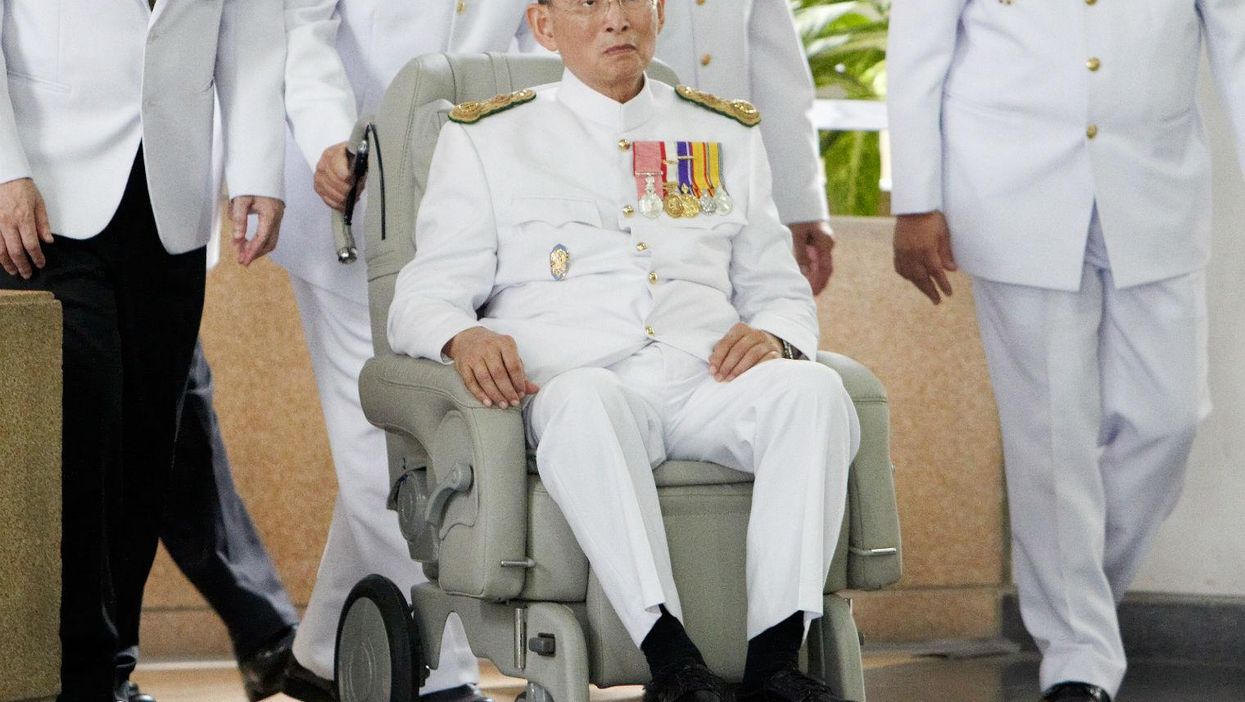 Printers in Thailand have refused to print the Asia edition of the New York Times because of an article about the king's ailing health.
Tuesday's front page story (£), titled 'With King in Declining Health, Future of Monarchy in Thailand Is Uncertain', was vetoed by Thai printers as "too sensitive" for publication, the paper said in an email to subscribers.
Although the article is still viewable online from within Thailand, the country's strict lèse majesté laws have often led to censorship and arrests for anyone who dares to criticise or insult the powerful monarchy.
King Bhumibol Adulyadej, 87, is currently in hospital in Bangkok.
The NYT article, written by Asia correspondent Thomas Fuller, discusses the fact the king has been plagued by ill health in recent years and it is unclear who will succeed him when he passes away.
The subject of who is next in line to the Thai throne is a touchy one as the event is likely to cause further unrest in Thailand's unstable political climate.
The country has been controlled by a military junta loyal to the royal family since a coup in May 2014 deposed the government after a protracted political crisis.
Since then the regime has banned and censored both local and international media.