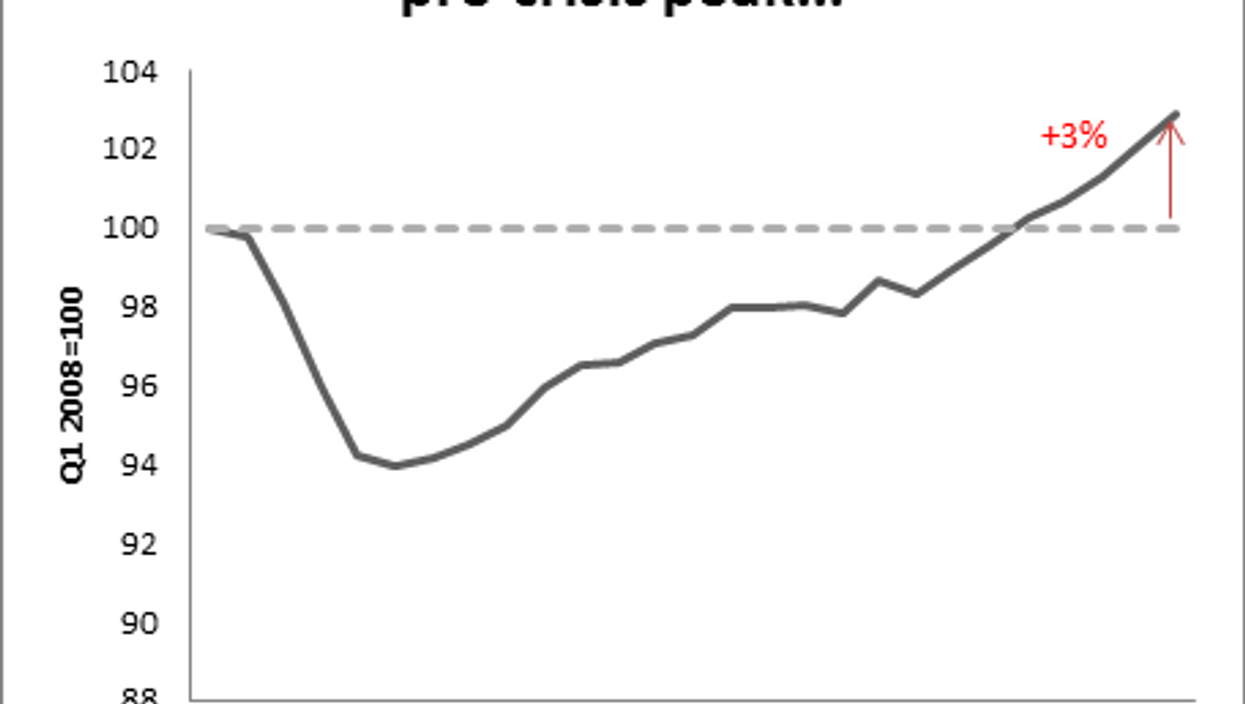 The Office for National Statistics (ONS) has released its first report on national economic wellbeing.
Based on this report we present why, despite the fact that the economy is growing relatively strongly and the cost of living is falling, many people still feel worse off than they did six years ago.
The ONS has confirmed that the economy grew by 0.7 per cent in the third quarter of 2014, taking GDP three per cent above its pre-crisis peak.