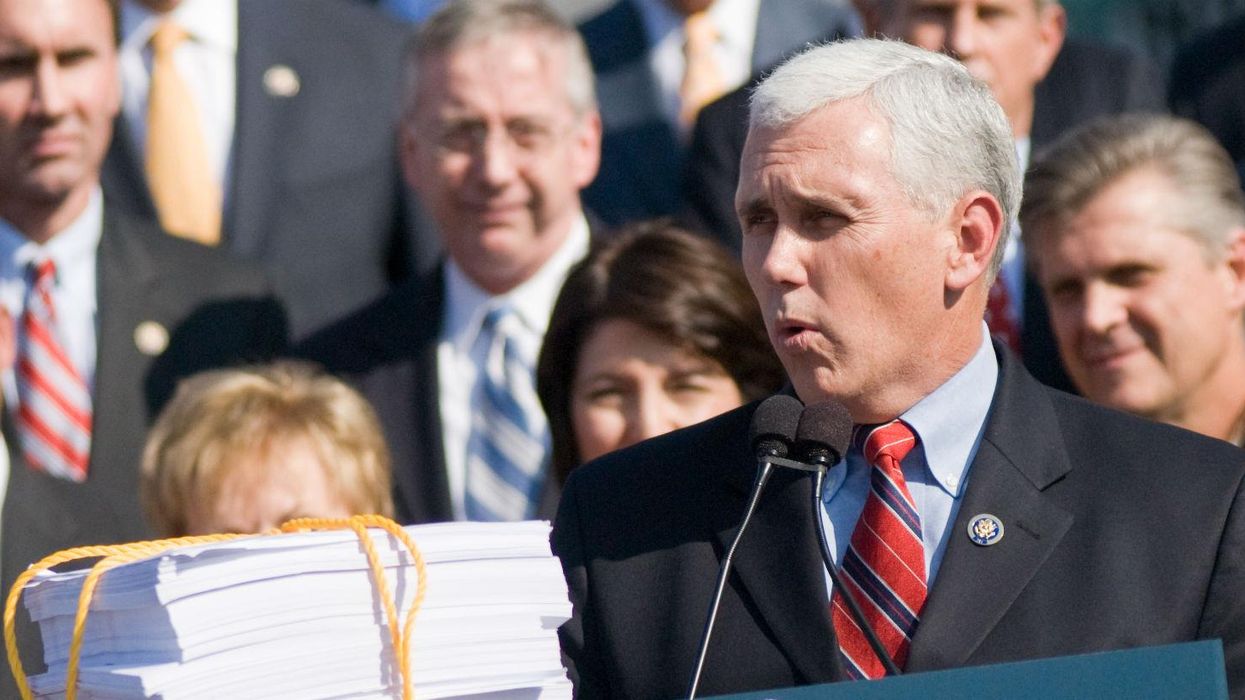 Women are calling Indiana Governor Mike Pence to inform him about their periods as revenge after he introduced an anti-abortion bill that will make it even more difficult to get an abortion.
The bill has been heavily criticised for unnecessary policing of women's bodies through new more prescriptive requirements, including banning aborting foetuses which are diagnosed with Down Syndrome or other serious disabilities.
So since Pence is so interested in their wombs, the women of Indiana have decided to keep him constantly updated with their menstrual cycles.
Facebook page Periods for Pence created anonymously, invites women to "let Governor Mike Pence know what you think about his intrusive HEA 1337 bill".
And it turns out that takes the form of inundating Governor Pence and bill creator Casey Cox's offices with calls about their periods.
One woman asked if Pence could recommend a gynaecologist:
Hi, there, I was just wanting to know if the Governor could refer me to a good gynaecologist?
To which she got:
Ma'am, you know that's not something he can help you with.
Another woman left a voicemail to Pence's office:
Hello, this is Sue Magina again. I just hit a pothole on I-70. It was a doozy! I'm worried it might have shaken something around up in there, and I wanted to make sure that was addressed in this new abortion law. I knew Governor Pence would be worried. Thanks.
One man even deigned to update Pence on his wife's "situation":
My wife seems to be doing fine, just thought I would check in since the State has taken the time to be concerned with her... Her irritability level was 8. Her chocolate intake level was 9. Her snippy comments were a level 10... Just contact me if you need more info... Thank You for your concern... BTW, do you reimburse for [gynaecologist] visits? Do you cover the parking garage fees as well?
According to reports, Governor Pence disconnected the phone lines in his office on Wednesday, but they were back up the following day.
I was venting to my husband about how invasive this bill was and how difficult it was making a woman's decision during an already difficult time in their lives.
Over 31,000 people have liked the Facebook page so far.