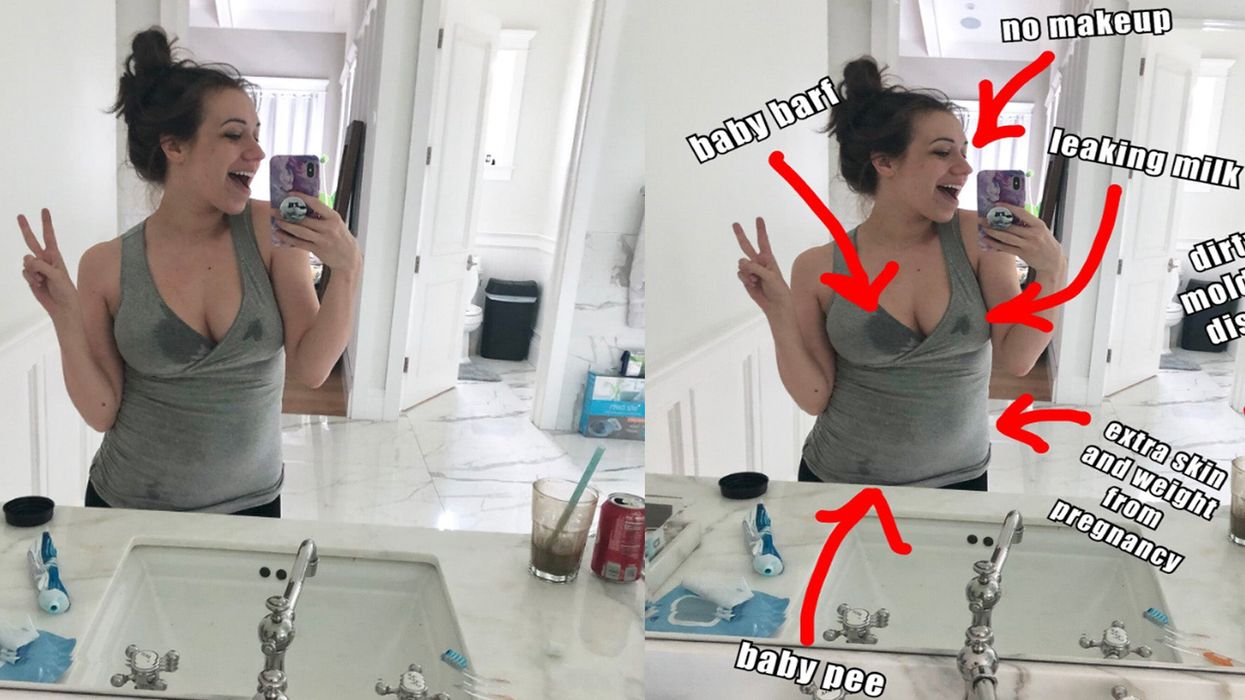 Colleen Ballinger/Twitter
In the era of Instagram mums, it's easy to be fooled into thinking that motherhood is always easy and glamorous.
But YouTube star Colleen Ballinger, best known for her internet character Miranda Sings, wanted to keep it real and prove that more often than not the perfectly styled hair, organised bedroom and smiling, not-crying babies are a lie.
In a tweet posted to her 1.1 million followers on Wednesday, the new mother posted two selfies of herself in front of a mirror, pointing out all the little details of her new reality. The pictures included little arrows that were labelled as "leaking milk", "no make-up" and "baby barf".
The post read:
I see a lot of moms online who portray a perfect, easy lifestyle. But this is a more realistic version of what motherhood looks like.

I wish more people would show their reality instead of the most perfect version of themselves online.

Cuz the messy stuff is beautiful too.
This is not the first time the 32-year-old is speaking out about the realities of being a mother, having been very public with all the ups and downs of her pregnancy and even admitting to suffering from body image issues.
Many mothers were able to relate with the YouTube celebrity, posting their own experiences as a repsonse.
HT Someecards