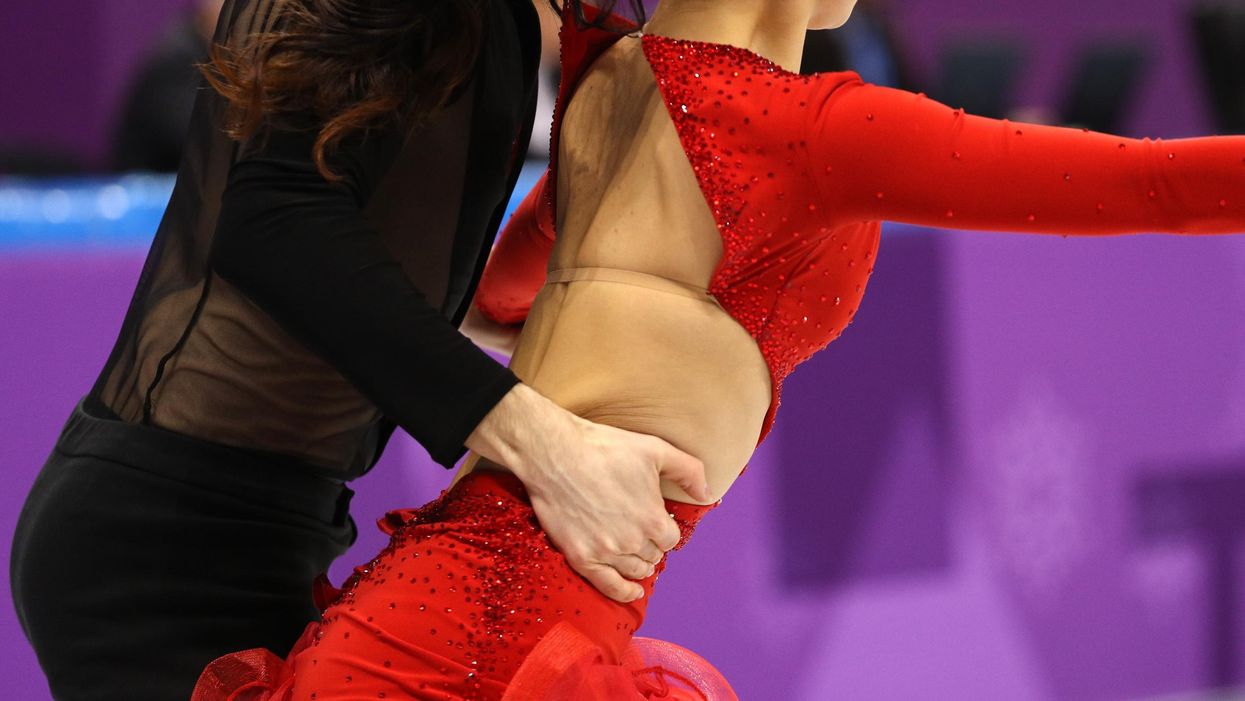 Getty Images
At the Winter Olympics 2018, the show must go on – as South Korea's Yura Min can explain.
The figure skater suffered a potentially major wardrobe malfunction just a few seconds into her routine on Sunday.
A hook that was holding her her red dress together came undone threatening to expose everything to the Pyeongchang crowd and the world-wide television audience.
But she handled it amazingly. Ms Min toldDetroit Free Press:
Five seconds into the routine, my hook came undone.

I was like, 'Oh no!'

If that comes undone, the whole thing could just pop off. I was terrified the entire program.
Olympic Wardrobe Malfunction: Alexander Gamelin attempts outfit repairs on Yura Min during their ice dance performa… https://t.co/0JglMzXrtM

— Andrew Malcolm (@Andrew Malcolm) 1518385276
But she didn't stop for fear of losing points. She said:
I went from the beginning to the end. I didn't stop because you get a deduction if you stop in the middle of a program. In my head, I was thinking, 'Is it better to stop and fix it and get the deduction or keep going?'
Her first Olympics, Ms Yin improvised through the rest of the routine with partner Alexander Gamelin, holding everything in place.
The two came ninth out of 10 teams and will go on to compete at the individual pairs competition later in February.
Oopsie 😳 https://t.co/KP2QlTisCW

— Yura Min (민유라) (@Yura Min (민유라)) 1518336718