We are going to continue to build a world where small-minded, misogynist boys like you feel outdated.
That's what the female-led dating app Bumble (think Tinder, but only women are allowed to start conversations) told its user 'Conor' after being sent screenshots of a very puzzling exchange.
In the messages, Conor goes on a rant after being asked the seemingly innocent question 'what do you do?'. The four words resulted in an almighty outburst featuring Beyonce, the term "feminist cancer" and Conor's finance credentials.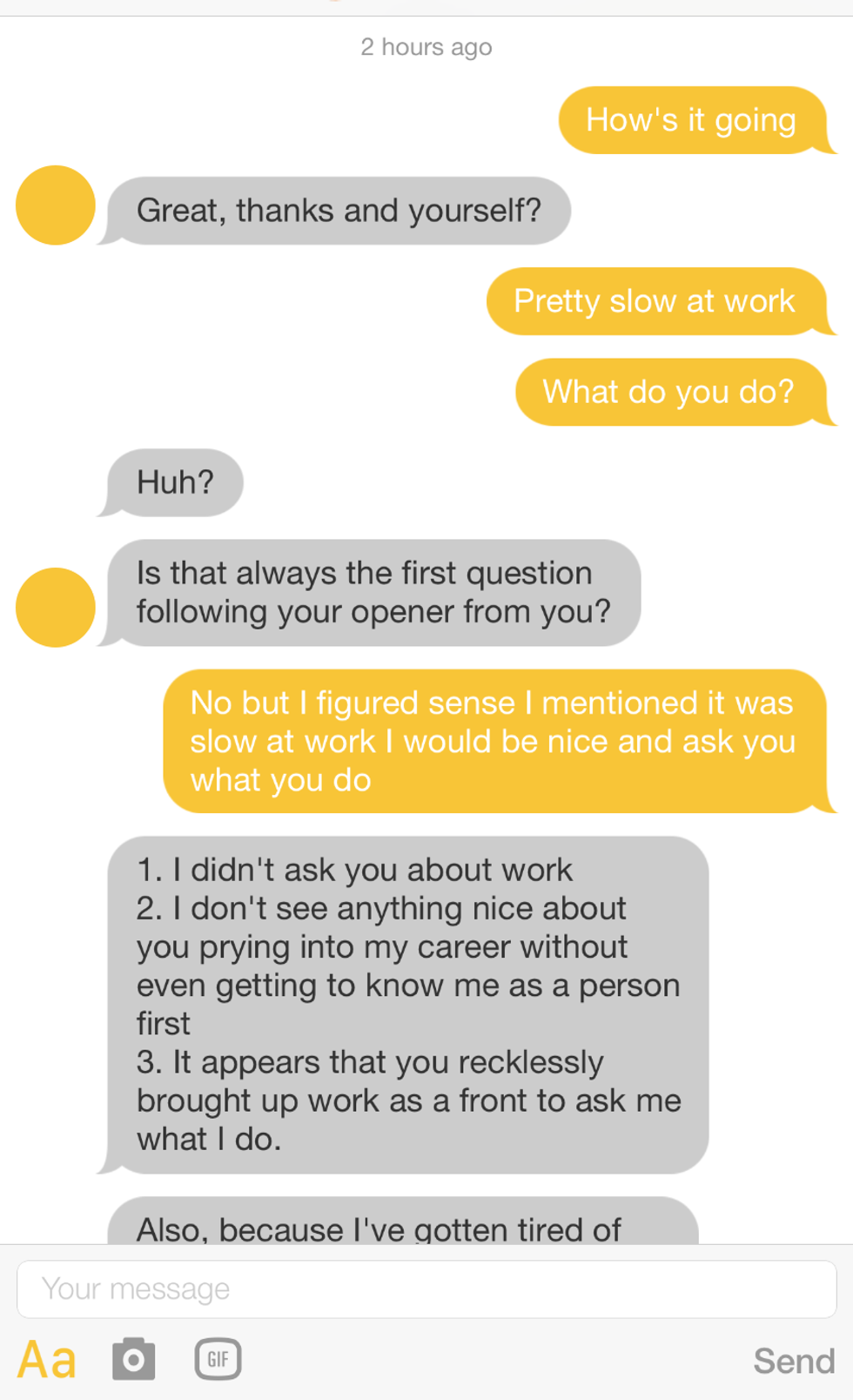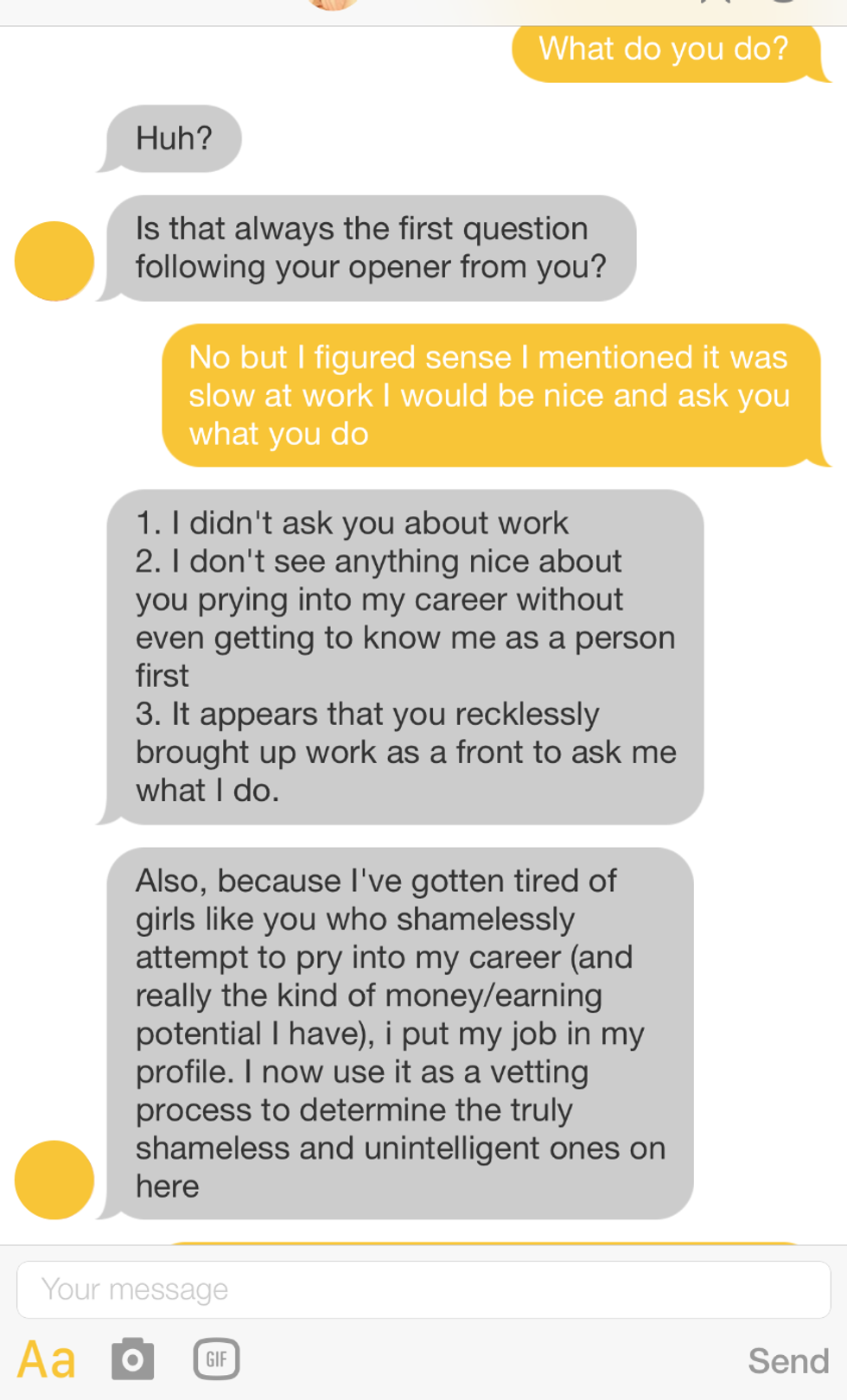 After Bumble were alerted to the exchange they published an open letter kicking Conor off the app - after at first reminding him that women have jobs and don't always depend on men to finance them, the letter finishes:
We are going to hope that one day, you come around. We hope that the hate and resentment welling up inside of you will subside and you'll be able to engage in everyday conversations with women without being cowardice to their power. But until that day comes, Connor, consider yourself blocked from Bumble.
Beautiful.