A fictional stick man has been popping up on newsfeeds and in online media this month, telling people on the internet what to do.
The past few days has seen an eruption in the popularity of the "Be Like Bill" cartoons.
Most of the memes offer passive-aggressive advice about how to behave on social media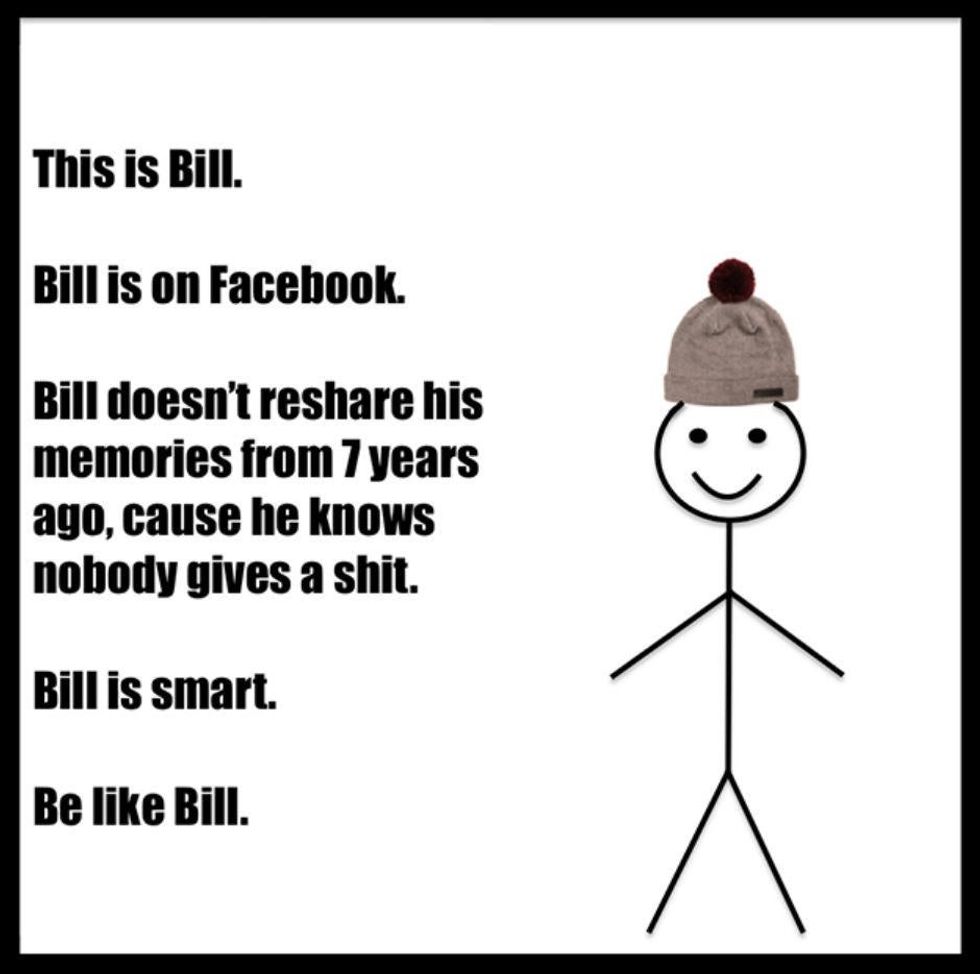 But some branch out into the real world
Some are also just a bit weird
The meme has become so popular that it even has its own Facebook page with over one million followers.
And it's been set up in other languages like Spain's "Se como Jose"
Eugeniu Croitoru, the Moldovan man who set up the Facebook page, told the BBC:
The idea is very simple. 'Bill' can be anyone who is smart and has common sense and doesn't do annoying things. You'll also notice Bill can be someone who makes fun of himself and jokes about others too occasionally.
Debabrata Nath, a friend of Croitoru who helps to run the page, explained to BuzzFeed:
Most people tend to take it in the way it should: as a joke and something which is meant to be funny and not taken seriously.
But clearly not everyone is convinced
There's now a counter page called "Don't be like Bill"
So what do you think?