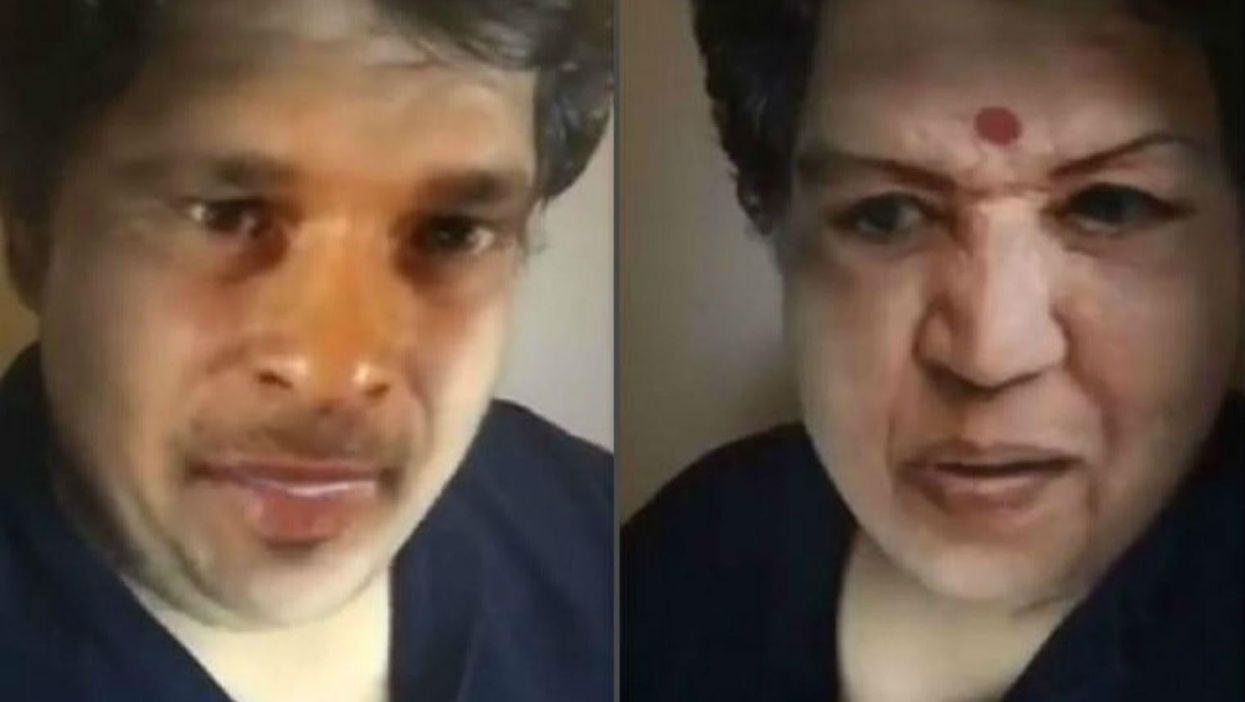 The Snapchat filter might be equal parts funny and terrifying but it might also get you into trouble with the law.
Indian comedian Tanmay Bhat posted a Snapchat face-swap story on his Facebook page last week in which he used the faces of two Indian celebrities to talk about politics and feminism.
He face-swapped with singer Lata Mangeshkar, and retired cricketer Sachin Tendulkar in a profanity-ridden argument:
...very respectfully I would like to add that you are five thousand years old… have you seen your face? Jon Snow also died, so you should also...

The video was largely condemned on social media as distasteful at best, and punishable by law at worst.
The parody had not gone down well, and celebrities and members of the public alike found his post defamatory and the police eventually became involved.
A spokesperson for Mumbai police told the New York Times that the police had approached Facebook and YouTube to remove it, and were "looking into the nitty gritty" of getting it taken down.
But is there any legal precedent for this?
Robert Amies, part of the Independent's legal team, said:
I don't think face swapping per say would be a problem. It all depends on the context.
Given that Snapchat is a social media platform, if a post that could be seen as damaging someone's reputation goes viral that person is more likely to sue for libel or defamation.
In addition, if you say something "grossly offensive" you may fall foul of Electronic communication offenses, which were passed with special focus on social media.
Moral of the story?
Go right ahead and face-swap: just mind what you do with that face.